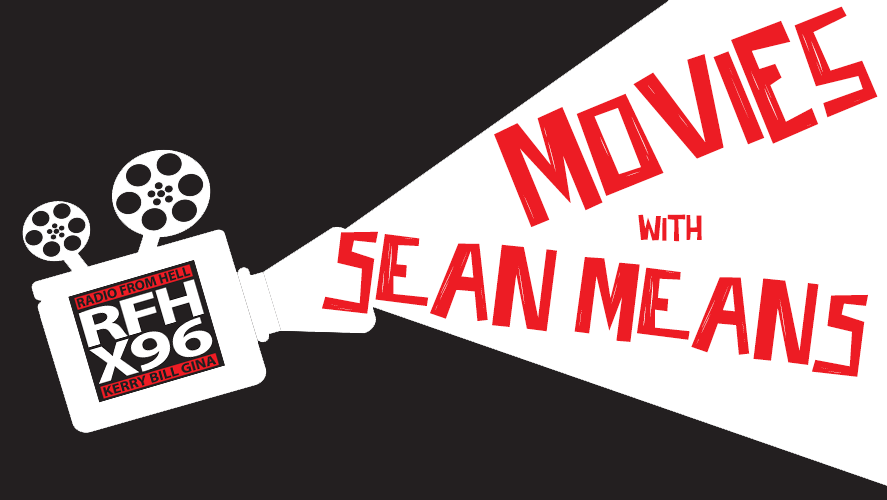 Artsies:
The Leisure Seeker – 2 Stars
The film stars Academy Award-winner (R) Helen Mirren and two-time Golden Globe-winner (R) Donald Sutherland as a runaway couple going on an unforgettable journey in the faithful old RV they call The Leisure Seeker, travelling from Boston to The Ernest Hemingway Home in Key West. They recapture their passion for life and their love for each other on a road trip that provides revelation and surprise right up to the very end.
Director: Paolo Virzi
Starring: Helen Mirren, Donald Sutherland
Gemini – 2 1/2 Stars
A heinous crime tests the complex relationship between a tenacious personal assistant (Lola Kirke – MISTRESS AMERICA, MOZART IN THE JUNGLE, GONE GIRL) and her Hollywood starlet boss (Zoë Kravitz – MAD MAX: FURY ROAD, DIVERGENT). As the assistant travels across Los Angeles to unravel the mystery, she must stay one step ahead of a determined policeman (John Cho – STAR TREK, HAROLD & KUMAR GO TO WHITE CASTLE) and confront her own understanding of friendship, truth, and celebrity.
Director:  Aaron Katz
Starring: Lola Kirke, Zoe Kravits
Fartsies:
Chappaquiddick – Not Screened
In the riveting suspense drama, CHAPPAQUIDDICK, the scandal and mysterious events surrounding the tragic drowning of a young woman, as Ted Kennedy drove his car off the infamous bridge, are revealed in the new movie starring Jason Clarke as Ted Kennedy and Kate Mara as Mary Jo Kopechne. Not only did this event take the life of an aspiring political strategist and Kennedy insider, but it ultimately changed the course of presidential history forever. Through true accounts, documented in the inquest from the investigation in 1969, director John Curran and writers Andrew Logan and Taylor Allen, intimately expose the broad reach of political power, the influence of America's most celebrated family; and the vulnerability of Ted Kennedy, the youngest son, in the shadow of his family legacy.
Director: John Curren
Starring: Jason Clarke, Kate Mara, Ed Helms, Bruce Dern
The Miracle Season – Not Screened
Based on the inspiring true story of West High School girls' volleyball team. After the loss of the school's star player, Caroline "Line" Found, in an accident, the remaining team players must band together under the guidance of their tough-love coach in hope of winning the state championship.
Director: Sean McNamara
Starring: Helen Hunt, Erin Moriarty
A Quiet Place – Screening Wednesday Night
In the modern horror thriller A QUIET PLACE, a family of four must navigate their lives in silence after mysterious creatures that hunt by sound threaten their survival. If they hear you, they hunt you.
Director: John Krasinski
Starring: Emily Blunt, John Krasinski
Trek – 2 1/2 Stars
Written by Hollywood screenwriter David Howard and Jon Enos, and directed by Alan Peterson, TREK is a family comedy that follows a group of LDS teens as they stumble their way through the sagebrush looking for their pioneer heritage as well as their own testimonies.
Director: Alan Peterson
Isle of Dogs – 3 Stars
In this stop-motion-animated film from writer/director Wes Anderson, an outbreak of canine flu in Japan leads all dogs to be quarantined on an island. A boy (voice of Koyu Rankin) journeys there to rescue his dog Spots (Liev Schreiber), and gets help from a pack of misfit canines who have also been exiled. His quest inspires a group of dog lovers to expose a government conspiracy. The voice cast also includes Bryan Cranston, Edward Norton, Bill Murray, Scarlett Johansson, Tilda Swinton, Bob Balaban, Greta Gerwig, and Yoko Ono.
Director: Wes Anderson
Starring: Bryan Cranston, Koyu Rankin, Edward Norton, Liev Schrieber, Bill Murray, Scarlet Johansson
Blockers – 3 1/2 Stars
When three parents stumble upon their daughters' pact to lose their virginity at prom, they launch a covert one-night operation to stop the teens from sealing the deal. Leslie Mann (The Other Woman, This Is 40), Ike Barinholtz (Neighbors, Suicide Squad) and John Cena (Trainwreck, Sisters) star in Blockers, the directorial debut of Kay Cannon (writer of the Pitch Perfect series). The comedy is produced by Seth Rogen, Evan Goldberg and James Weaver, under their Point Grey Pictures banner (Neighbors, This Is the End), alongside Jon Hurwitz & Hayden Schlossberg (Harold & Kumar series) and DMG Entertainment's Chris Fenton (47 Ronin). Good Universe's Nathan Kahane and Joseph Drake (Don't Breathe, Juno) executive produce with Chris Cowles (Collide) of DMG and Josh Fagen, Dave Stassen and Jonathan McCoy. The film is written by brothers Brian & Jim Kehoe, Hurwitz & Schlossberg and Eben Russell.
Director: Kay Cannon
Starring: Leslie Mann, John Cena, Ike Barinholtz
Opening next week: 
 — Beirut
 — Blumhouse's Truth or Dare
 — Finding Your Feet
 — Foxtrot
 — Rampage
Download X96's App