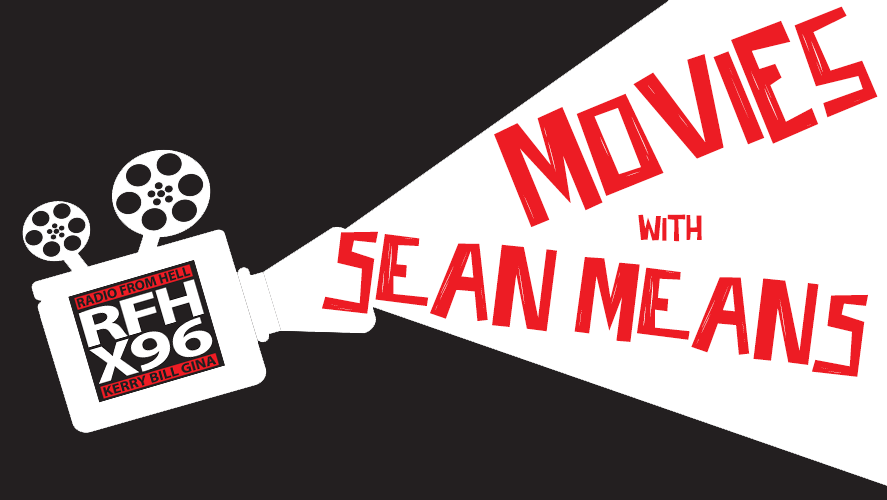 Artsies:
Landline – 2 1/2 Stars
When two sisters suspect their father (John Turturro) may be having an affair, it sends them into a tailspin that reveals cracks in the family façade. For the first time, older sister Dana (Jenny Slate), recently engaged and struggling with her own fidelity, finds herself bonding with her wild teenage sister Ali (Abby Quinn). The two try to uncover the truth without tipping off their mother (Edie Falco) and discover the messy reality of love and sex in the process. Set in 1990s Manhattan, Landline is a warm, insightful and comedic drama about a family united by secrets and lies, co-written and directed by Gillian Robespierre (Obvious Child).
Director: Gillian Robespierre
Starring: Jenny Slate, Edie Falco, John Turturro
Desert Hearts – 3 1/2 Stars
Based on Jane Rule's novel Desert of the Heart (1964), Donna Deitch's narrative feature debut centers on a burgeoning lesbian romance between libertine casino worker Cay Rivvers (Patricia Charbonneau) and repressed university professor Vivian Bell (Helen Shaver) in Reno, Nevada in the late 1950s, a climate wherein being queer was…complicated. Landmark in its positive portrayal of sapphic romance and celebrated for its passionate, sensual bedroom scenes that nearly fog the camera's lens, Deitch's vision for Cay and Vivian's nuanced onscreen relationship explores the tension inherent in a sheltered woman accepting her newfound sexual self.
Director: Donna Deitch
Starring: Helen Shaver, Patricia Charbonneau
An Inconvenient Sequel: Truth to Power – 3 1/2 Stars
A decade after An Inconvenient Truth brought climate change into the heart of popular culture comes the riveting and rousing follow-up that shows just how close we are to a real energy revolution. Vice President Al Gore continues his tireless fight, traveling around the world training an army of climate champions and influencing international climate policy. Cameras follow him behind the scenes-in moments private and public, funny and poignant-as he pursues the empowering notion that while the stakes have never been higher, the perils of climate change can be overcome with human ingenuity and passion. Renowned filmmakers Bonni Cohen and Jon Shenk (Audrie & Daisy, 2016 Sundance Film Festival) have taken the baton from 2006 Academy Award-winner Davis Guggenheim. What started then as a profound slide show lecture has become a gorgeously cinematic excursion. Our extraordinary former vice president invites us along on an inspirational journey across the globe that delivers the tools to heal our planet. The question is: Will WE choose to take the baton?
Director: Jon Shenk, Bonni Cohen
Starring: Al Gore
Fartsies:
Kidnap – Not Screened
A typical afternoon in the park turns into a nightmare for single mom Karla Dyson (Academy Award winner Halle Berry) when her son suddenly disappears. Without a cell phone and knowing she has no time to wait for police help, Karla jumps in her own car and sets off in pursuit of the kidnappers. A relentless, edge-of-your seat chase ensues, where Karla must risk everything to not lose sight of her son. In this tense, action-fueled thriller, directed by Luis Prieto and from the producers of SALT and TRANSFORMERS, one mother's heroic attempt to take back her son leads her to ask herself how far she will go to save her child.
Director: Luis Prieto
Starring: Halle Berry, Sage Correa, Chris McGinn
The Dark Tower – 2 Stars
There are other worlds than these. Stephen King's The Dark Tower, the ambitious and expansive story from one of the world's most celebrated authors, makes its launch to the big screen. The last Gunslinger, Roland Deschain (Idris Elba), has been locked in an eternal battle with Walter O'Dim, also known as the Man in Black (Matthew McConaughey), determined to prevent him from toppling the Dark Tower, which holds the universe together. With the fate of the worlds at stake, good and evil will collide in the ultimate battle as only Roland can defend the Tower from the Man in Black.
Director: Nikolaj Arcel
Starring: Idris Elba, Matthew McConaughey 
We Love You, Sally Carmichael! – 3 Stars
Readers across the world are in love with author Sally Carmichael's series of romance novels that chronicle the epic love story between a human girl and a merman. Of course… no one knows that Sally Carmichael is really Simon Hayes, a bitter, serious novelist–and Simon would like to keep it that way. But when Simon is forced to meet a top box office star about the movie adaptation of a Sally Carmichael book, the author's carefully built life of anonymity starts crumbling down around him.
Director: Christopher Gorham
Starring: Christopher Gorham, Jack McBrayer
Detroit – 3 Stars
From the Academy Award winning director of THE HURT LOCKER and ZERO DARK THIRTY, DETROIT tells the gripping story of one of the darkest moments during the civil unrest that rocked Detroit in the summer of '67.
Director: Kathryn Bigelow
Starring: John Boyega, Anthony Mackie, Will Poulter
Download X96's App