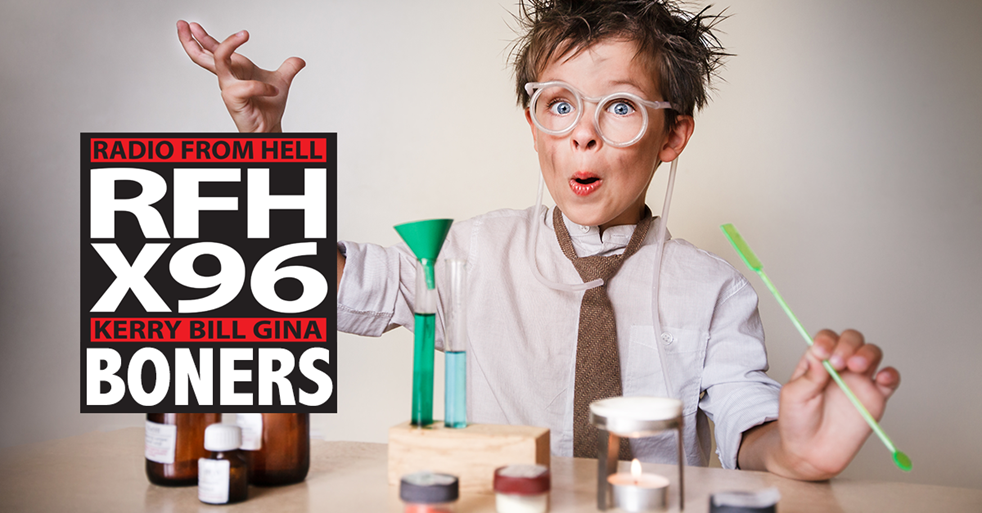 BONER CANDIDATE #1: YOU ARE JUST THE HOST
Republican Rep. Justin Humphrey, who was elected to represent Oklahoma's 19th district in the state legislature last year, drafted House Bill 1441 on January 9, which states, "No abortion shall be performed in this state without the written informed consent of the father of the fetus." Exceptions would be made if the pregnancy is a result of rape or incest ― though there are no details as to how a woman would have to prove that rape or incest occurred ― as well as if the woman's life is put in danger by the pregnancy.  According to the Intercept's Jordan Smith, the bill was tabled without comment by the House Public Health Committee on Februrary 8, but appears to be on the Committee's agenda for Tuesday. The Intercept also originally reported that Humphrey wrote the bill because men have been "excluded…from these kinds of decisions." "I understand that [women] feel like that is their body," he told the Intercept on February 8. He continued, saying that he prefers to call women "hosts": I feel like it is a separate — what I call them is, is you're a 'host.' And you know when you enter into a relationship you're going to be that host and so, you know, if you pre-know that then take all precautions and don't get pregnant. So that's where I'm at. I'm like, hey, your body is your body and be responsible with it. But after you're irresponsible then don't claim, well, I can just go and do this with another body, when you're the host and you invited that in.
BONER CANDIDATE #2: THERE'S NO SMARTS LIKE STREET SMARTS
A day after students dressed up for "Thug Thursday" at a Utah high school, the principal has apologized to parents and students for the "very inappropriate" Spirit Week celebration. This week at Olympus High School, students have been encouraged to dress according to themes, such as " 'Merica Monday," "Tropical Tuesday" and "Workout Wednesday." But Thursday's event, where students were encouraged to dress like "thugs," was met with controversy. In a written apology addressed to the Olympus High Community, Principal Steve Perschon apologized for the "culturally insensitive" activity, which he said promoted negative and inaccurate stereotypes. "This activity does not reflect the feelings or values of our school and community," Perschon wrote. "… My apologies to any member of our school and community who were made to feel unsafe, unvalued or denigrated in any way, shape or form."
BONER CANDIDATE #3: THIS IS YOUR CAPTAIN AND THINGS ARE PRETTY CRAZY HERE ON THE FLIGHT DECK
A United Airlines pilot started ranting about her divorce and the state of politics over her plane's intercom just before takeoff — then told passengers they could get lost if they didn't like it, according to video and passengers. The apparently emotionally distressed pilot, who was dressed in a baseball cap and street clothes, went on her bizarre Saturday morning diatribe aboard her plane at Austin-Bergstrom International Airport in Texas, babbling over its PA system minutes before its scheduled takeoff for San Francisco. "Don't worry, I'm going to let my co-pilot fly – he's a man," the female pilot said at one point, according to the video. "If you don't feel safe, you can get off!" she sneered, prompting several passengers to jump out of their seats and head for the exit. "Did I purposely offend you? The answer is yes!" she added. The pilot was eventually removed from the flight, and another was brought on board, officials and witnesses said.
Passenger Randy Reiss was among those tweeting about the bizarre incident.
Download X96's App