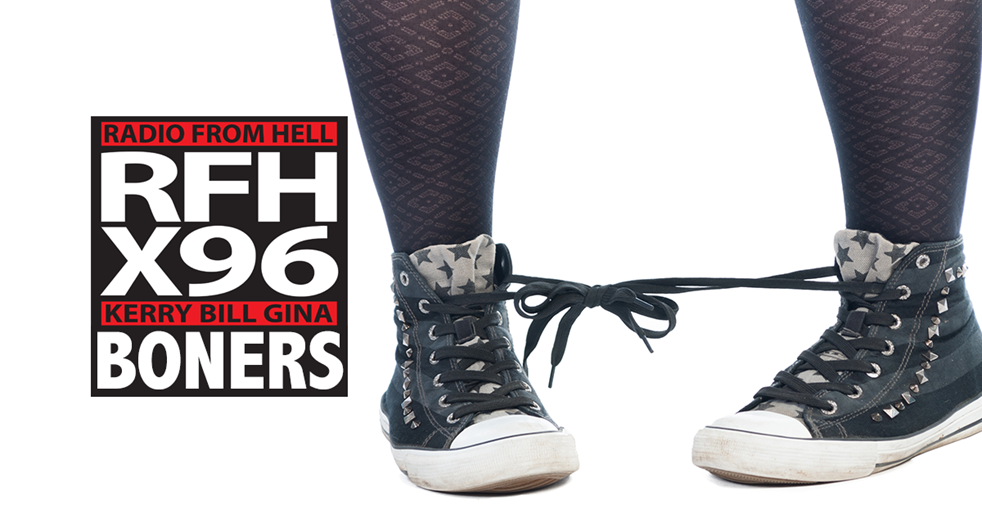 BONER CANDIDATE #1:  IF WE DEPORT YOU, HE WON'T BEAT YOU ANY MORE
Federal immigration agents went to the El Paso County Courthouse last week and arrested an undocumented woman who had just received a protective order alleging that she was a victim of domestic violence. The agents apparently detained the woman Feb. 9 after receiving a tip, possibly from her alleged abuser, whom they already had in custody, El Paso County Attorney Jo Anne Bernal said. The detention has alarmed Bernal and other county officials who fear that the arrest will scare undocumented victims of domestic abuse into staying with their abusers for fear of being deported and separated from their children or other family members. However, a criminal complaint on file with the U.S. District Court in El Paso indicates that a person of the same name as the alleged victim might have a history of deportation and domestic violence.  Bernal was not aware of the complaint, filed by U.S. immigration officials, when she spoke about the arrest earlier in the day. She said, however, that her office cooperates with federal authorities when serious crimes are alleged. But she and other officials said protective-order courts are not the place for immigrant detentions. "Our clients come to us at the lowest point in their lives," said Bernal, whose office represents domestic abuse victims when they seek court orders against their abusers. "Many of them are so frightened of coming to us because of possible immigration concerns."
BONER CANDIDATE #2: THE CAMPUS POLICE SHOULD HAVE STOPPED ME
A New Jersey man convicted of randomly punching fellow students at a Massachusetts university is now suing Endicott College, claiming the school was lax in enforcing underage drinking laws. Dillon DeStefano, 22, of River Vale, cited Massachusetts' social host liability law in his lawsuit against the private college in Beverly, Mass., and president Richard Wylie. DeStefano alleges the school's tacit approval of underage drinking on campus caused him to "become so extremely intoxicated that he lost the capacity to conform his actions to the requirements of the law," the Salem News reports. The lawsuit, which seeks losses for damages to DeStefano's reputation and for pain and suffering, was filed on Feb. 1, three years to the day after DeStefano randomly punched three students at the college without provocation. The suit was filed just as the statute of limitations was set to expire as well, the newspaper reports.
BONER CANDIDATE #3: THE NEIGHBORS RALLY, BUT WHY DOES THIS HAPPEN?
An Asian family in Oakdale, Minnesota was on the receiving end of an extreme act of hatred.  The Xiongs, who are of Hmong descent, found the racial slur "chinks" spray painted across their garage on Sunday, the Oakdale Police Department confirmed.  While the incident has been written up as criminal damage to property, it's currently under investigation, police Capt. Karin LaTour told the Huffington Post. However, there are no suspects at this time.  "We don't have words to describe how we feel," Linda Xiong, who lives with her siblings and parents in the house, told WCCO of the incident.  She explained to the outlet that a newspaper delivery person had woken the family up early that day to alert them of the offensive graffiti. According to a police report, the spray painting had taken place in the early morning hours, shortly after another car in the area had been vandalized.  The family was shocked by the incident as they'd just moved to the area and were excited to live in a larger home.  "We just moved in two months ago haven't done anything wrong to anyone," family member TL Xiong wrote on Facebook. "We all have to acknowledge that racism has been going on [for] more than hundreds of years before our grandparents, parents and now including my very own generation."
---
Subscribe to X96's News!
Get the latest music news, contests and flyaways, and more straight to your inbox with our weekly emails.