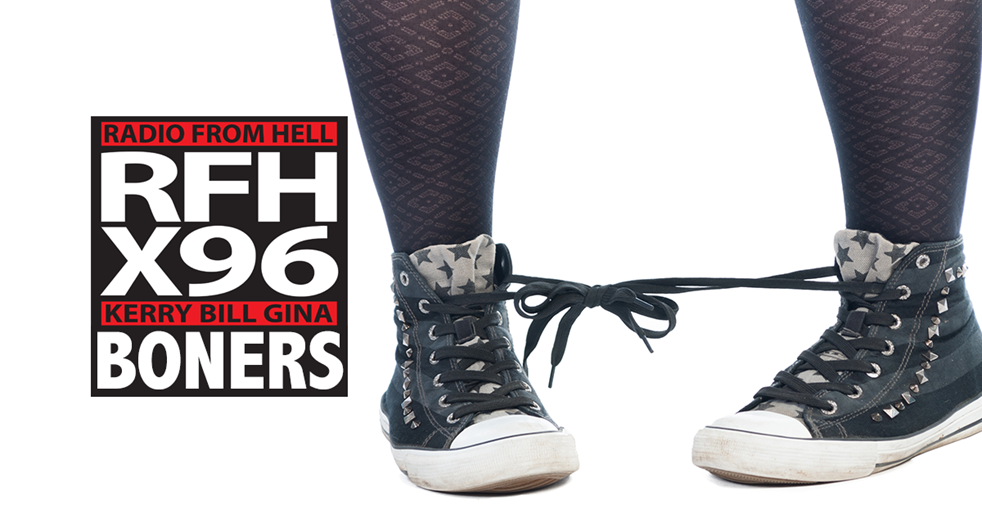 BONER CANDIDATE #1: MAYBE IT'S TIME TO STOP BEING A NUN
A nun has incurred the wrath of the Catholic Church by suggesting on a daytime TV show that the Virgin Mary wasn't really a virgin. Sister Lucia Caram later revealed she had received death threats as a result of her comments. The 51-year-old nun told the Spanish TV audience that the belief that the mother of Jesus never had sex is 'hard to take in'.  Sister Lucia Caram said she had received death threats after suggesting on Spanish TV that Mary wasn't a virgin She added that Mary and Joseph were a 'normal couple', and would therefore have had a sexual relationship. She told the audience on the Cuatro show Chester in Love, The Local reports: 'I think that Mary was in love with Joseph and that they were a normal couple, and the normal thing is to have sex. 'It's hard to believe and to take in. We've stuck with rules that we have invented without reaching the true message.' The Argentine-born nun, who has been at a Catalan convent for the past 26 years has a cooking show and also has 180,000 followers on Twitter. Local religious chiefs were far from happy at her remarks.
BONER CANDIDATE #2: I'M GOING TO PERFORM A SPECIAL TRICK FOR YOU STUDENTS TODAY.
A substitute teacher in Pawhuska, Oklahoma, is facing charges of indecent exposure after allegedly exposing her genitals while performing a cartwheel. Lacey Sponsler was arrested on Tuesday for the alleged cartwheel sans underwear before a high school choir class last week, KOKI TV reports. According to an officer's affidavit obtained by The Smoking Gun, Sponsler prefaced the kinky cartwheel by talking about her previous drug use and how she "thought 14-year-old boys were like men." Sponsler informed the class that she was not wearing underwear before launching into the cartwheel, a female teen told police. The performance was captured on a student's mobile phone. The officer who later swore out the affidavit viewed that video. He noted that Sponsler was wearing a long dress but that her buttocks and sex organs were visible when she did her cartwheel. Various juvenile witnesses also told investigators that Sponsler was clearly not wearing underwear during the incident, according to the Associated Press.
BONER CANDIDATE #3: FIRED FOR A PORN PAST
A sixth-grade teacher at an all-girls school in Texas is out of a job and fighting to get her position back after district officials learned she worked in porn more than a decade ago. Resa Woodward, 38, was removed from the classroom at the Young Women's STEAM Academy in Dallas in November, after district officials received an anonymous tip regarding her work as an adult film actress, although a subsequent internal review cleared her of policy violations, the Dallas Morning News reported. "I taught in an all-girls STEAM Academy that was all about empowerment for women," Woodward told the newspaper. "The sad thing is that if these girls find out that I'm being punished for something that I did nearly 20 years ago and had no control of and fought to get out of, well, what does that say about empowerment?" STEAM is an acronym standing for "science, technology, engineering, arts and mathematics." Woodward, who did not return messages seeking comment early Wednesday, told the paper that she was forced into pornography — saying "that involvement was not of my own choosing" — while living with an older man during a tough time financially. She eventually got herself out of the situation and finished school before becoming a teacher for the Dallas ISD, which serves roughly 160,000 students from pre-K through 12th grade. But district officials got a tip in March claiming that Woodward worked in porn under the alias Robyn Foster, a name active in the business from 2001 and 2004, credited with 16 movies, according to a web-based adult film database cited by the Morning News. The tipster, according to a report, was concerned because they didn't want their child "exposed to things like this," claiming Woodward was trying to deceive students and parents alike.
Download X96's App