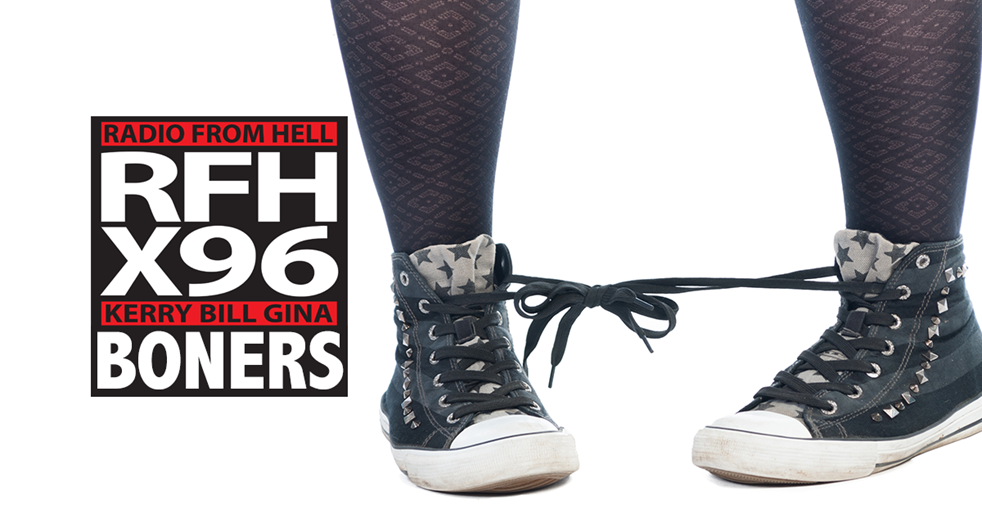 BONER CANDIDATE #1: THE JUDGE IS NO LONGER WELCOME AT SAMMY'S GRILL
When Louisiana Judge Mike Erwin noticed a man share his seat with a black woman in crowded Baton Rouge, La., establishment Sammy's Grill on Feb. 3, he allegedly spewed, "You should have made her get her fat nigger ass up." Kaneitra Johnson, a resident of Baton Rouge, shared her traumatic experience in a public Facebook post that has been shared 183 times to date. She went into even further detail with the Rouge Collection, stating: "I'm halfway on the seat and the Lyft driver is on the other half of the seat," Johnson said. "Then he asked for his jacket. All of a sudden I hear this older man behind me tell the Lyft driver, 'You never give up your seat for a n*gger.'" As Johnson and the driver sat side by side, the older man continues, "You should have made her get her fat n*gger a** up." Johnson says that it was only after police arrived on the scene that she learned the racist white man in question was Judge Mike Erwin of Louisiana's 19th Judicial District Court, which covers East Baton Rouge. Neither police officers nor management at Sammy's Grill held Ervin accountable in any way for his words at the time, Johnson said on Facebook. That has since changed, according to Sammy's Grill Manager Andy McKay. "I wasn't there that night, so I can't comment on the details, but I know police were called," McKay told The Root. "Ican also tell you that the owner Sammy Nagem has made it clear that Judge Erwin is no longer welcome here. "We will refuse his business," McKay added.
BONER CANDIDATE #2: WELL WE WON'T LET THEM RIDE THE BUS FOR A DAY THAT'S FOR SURE
Raeann Long, 10, came home from school with "loser" written on her face, among other markings. Handout A pair of bullies targeted a 10-year-old Iowa girl on a school bus — holding her on the floor and scrawling the word "loser" across her forehead, her family said. Raeann Long remains "very hurt and very sad" more than a week after she was held down by a girl as another drew on her face — which included putting a mustache on her upper lip — during their ride home on the bus from Titan Hill Intermediate School in Council Bluffs on Jan. 31, said her grandmother Debra Dabney. "I know this is still bothering her," Dabney told The Post. "And my son is very hurt and just very angered over it. He still can't believe that the bus attendant would let this go on." Dabney said the attack "just happened out of the clear blue" and was particularly troubling because bullying had never previously been an issue for the Pacific Junction girl who enjoys cheerleading, gymnastics and watching her father, Zach, play semi-professional football. "She's a very happy-go-lucky girl, she makes no enemies, she's in a lot of activities," Debra Dabney said. "She's just a very likeable little girl. I'm still in shock over this because I can't believe anyone would do this to her."
BONER CANDIDATE #3: WE'RE SUSPENDING YOU BECAUSE OBAMA WAS NOT A MUSLIM
A Kentucky sheriff's deputy has been suspended for 24 days without pay after a racist and Islamophobic Facebook comment in late January. The Boyd County Sheriff's Department in Catlettsburg, Kentucky, told local news station WSAZ on Tuesday that one of its deputies had left the following comment on a personal Facebook account. "THAT MUSLIM HOLLER MONKEY HAS BEEN EVICTED….NOW HIM AND HIS SHEMALE NEED TO GET GONE." The comment was deleted soon after posting, but witnesses had taken a screen shot and shared it with local media and the sheriff's department. The offensive statement was reportedly a reference to former President Barack Obama and first lady Michelle Obama, according to 13 News WOWK. After verifying the Facebook post, Boyd County Sheriff's Department officials handed down the maximum disciplinary action allowed by their policy and suspended the deputy beginning Jan. 25, according to a news release. The department did not release the deputy's name to local media and did not immediately respond to The Huffington Post's request for comment. However, witnesses who recorded the deputy's Facebook post shared it, including his name, along with their dissatisfaction with the punishment, on social media.
Download X96's App