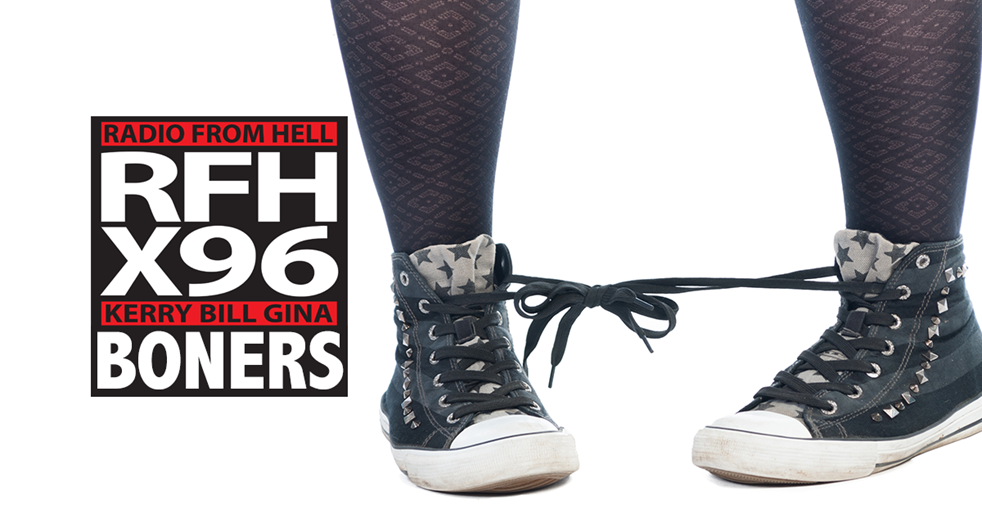 BONER CANDIDATE #1: I'LL DO IT IF YOU PROMISE TO STOP PESTERING ME
Christine Mitchell, 42, replied to the then 14-year-old's sex invitation, "Would you like to have sex?" texting him back: "Okay then," a court heard Tuesday, The Mirror reported. The unidentified boy sent the message to her, "just to see what she would say," the Grismby Crown Court heard. Mitchell later told police that she agreed because she felt "under pressure" and "was fed up of saying 'no,'" after being "pestered" by the boy, prosecutors said. After having sex for the first time, Mitchell, a Manchester resident, flirtatiously gave the teen "the eye" on other occasions, sparking a sexual relationship that lasted for 18 months, the court was told. Mitchell, who has been in custody since July, was jailed for three years after admitting in court the sexual offenses that lasted between October 2009 and May 2011, according to The Mirror. The two had sex in the bathroom at Mitchell's home and at other addresses used by Mitchell, prosecutors charged. The court was told that the teen later broke things off because he, " didn't want to do it anymore because I was disgusted in myself." "He didn't want to have sex any more. She said: 'Okay'," prosecutor Craig Lowe said. Judge Paul Watson QC told an ashamed Mitchell: "I accept that this was not a case when sexual activity, to begin with, was initiated by you…There is no element here of grooming or corruption of the boy concerned."
BONER CANDIDATE #2: HEY LITTLE DUDE WAIT HERE
A school-bus driver picked up a 7-year-old boy, and instead of taking him home, stopped in West Philadelphia to get a money order — while the youngster waited on the bus alone, cops said. Jamar Henry, 28, is currently facing charges of endangering the welfare of a child after being arrested on Monday afternoon outside a local ShopRite, according to Philly.com. Police told the website that Henry scooped up the boy from Cornerstone Christian Academy in Kingsessing and drove him to the supermarket at around 4:45 p.m. With the engine still running, cops said he told the child to wait on the bus while he went inside. A passerby spotted the student and noticed that he was by himself and quickly called police, cops said. As authorities spoke with the boy, Henry darted out of the store — claiming he needed to use the bathroom really bad and needed to stop. But police said the surveillance video proved otherwise. The footage showed the bus driver waiting in the customer-service line inside the ShopRite before he eventually begins filling out a transaction slip for a Western Union money order, Philly.com reports.
BONER CANDIDATE #3: YOU WANT A PERSONAL DECISION? I'LL GIVE YOU A PERSONAL DECISION.
A Malden man was arrested early Wednesday morning for allegedly exposing himself to a woman on an Orange Line train after he brought up the 2016 presidential election. Police officers responded to a call from the Forest Hills station in Jamaica Plain at approximately 12:15 a.m. regarding a man, later identified as James Sacchetti, exposing himself to an adult woman on a train. Sacchetti, 30, allegedly approached the woman and initiated a conversation about the election. Assuming she voted for Hillary Clinton, he implied that her decision was a poor choice, according to police. When the woman responded by telling him that her vote was her personal business, he allegedly stood up from his seat, unbuckled his belt, and lowered his pants and underwear to expose himself to her. He then exited the train at Forest Hills.
Download X96's App