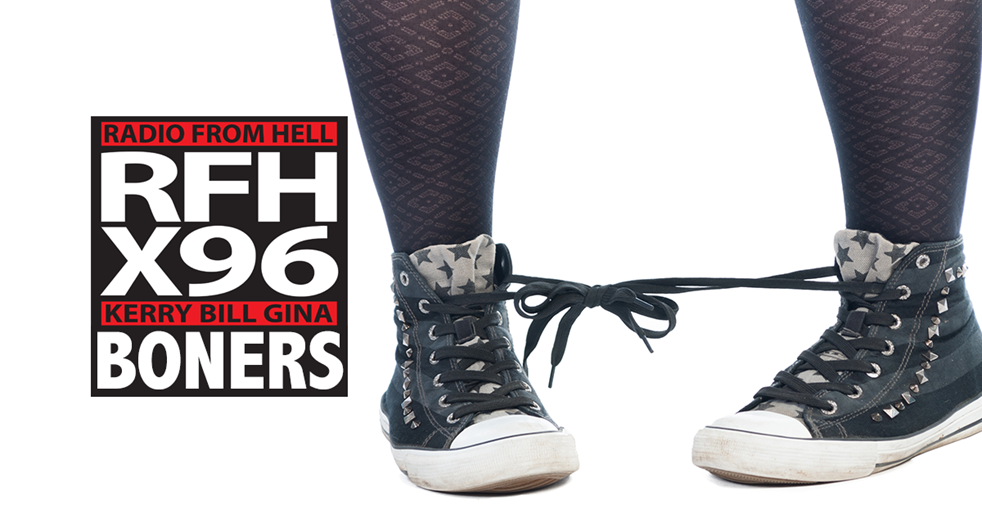 BONER CANDIDATE #1: WE TOLD THE KIDS TO COVER THEIR EYES
An inmate on a work-release program was taken back to a Pennsylvania prison after he was caught having sex with a woman inside a car with two children in the back seat, state police said. Torrey Lee Rudisill, 28, of Gettysburg, and Taylor Leigh Skursky, 26, of Sykesville, Md., were spotted by a passerby having sex inside a black Honda Accord at about 12:30 p.m. Sunday near a movie theater in the parking lot of The Outlet Shoppes at Gettysburg. Both Rudisill and Skursky were charged with disorderly conduct and Rudisill — who was supposed to be on a work-release program at the time — was taken back to Adams County Prison, according to a Pennsylvania State Police report. Rudisill was serving time for a resisting arrest conviction, officials said.
BONER CANDIDATE #2: LOOK INTO THE EYES OF HYPNO LAWYER.
An Ohio divorce attorney who used in-office meetings to put female clients into a trance so he could sexually assault them without them remembering is headed to prison after one of his victims recorded the session. The Washington Post reports that Michael Fine, who pleaded guilty in September to assaulting at least six clients in a plea agreement that saw other charges against him dropped, was sentenced Monday to 12 years in prison. He has also been disbarred and will have to register as a tier-two sex offender. Fine, who is married with two daughters, hypnotized his divorce clients during meetings in his office, where he sexually assaulted them before instructing them to forget the encounters.
BONER CANDIDATE #2: BEHOLD THE POWER OF THE HOLY SHOE
A pastor has claimed he has cured a woman's 'vaginal warts' – healing her using just his shoe. Pastor Zendile Andries November of Victorious Faith Ministries in Bloemfontein, South Africa, spoke to the woman who is in his congregation.  He spoke into a microphone and asked the woman, who has not been named, whether she had 'pimples on her vagina'. She replied 'yes, pastor' and he quickly informed the congregation what he planned to do in order to help her.
Download X96's App