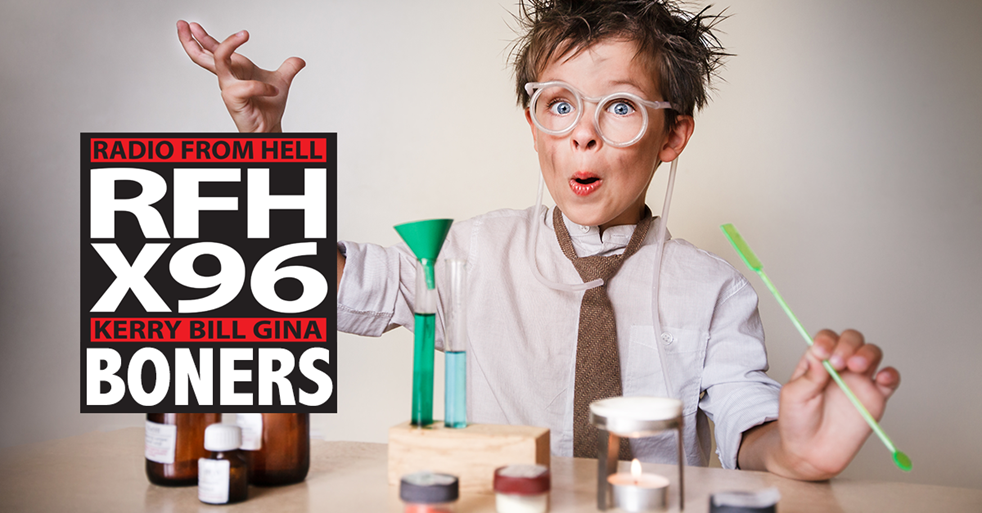 BONER CANDIDATE #1: FAST FOOD WITH A LITTLE SOMETHING EXTRA
A fast-food employee in Columbus, Mississippi, faces a felony charge after she smeared spit and menstrual blood on a customer's burger, police said. Sky Juliett Samuel, 18, surrendered to police Monday morning on an arrest warrant charging her with intentionally serving contaminated food at a Jack's restaurant on Jan. 7, according to WCBI.com. She was jailed in Lowdnes County Adult Detention Center awaiting arraignment. She faces up to five years behind bars if convicted. A teen coworker told her mother she saw Samuel smear blood and saliva on a cheeseburger, which was handed to a customer waiting at the drive-through window, according to The Dispatch newspaper. The incident happened around 10:30 p.m., on Jan. 7, police said.
BONER CANDIDATE #2: MMMMM, WE GOT THE WRONG GUY.
The ex-wife of a Pittsburgh homeowner fatally shot by police responding to a burglary call says officers "shot the wrong guy." Brenda and Christopher Thompkins were in bed when they spotted an intruder in the house at about 4 a.m. Sunday. Christopher Thompkins grabbed Brenda's gun and was headed downstairs when he fired at the intruder. Police say two officers who responded to a security alarm thought the shots were fired at them. They returned fire and killed Thompkins. The officers are on administrative leave and the police and district attorney are conducting separate reviews. The officers' names haven't been released. Brenda and 57-year-old Christopher Thompkins were divorced, but the couple reconciled years ago. The intruder was arrested on a criminal trespass charge.
BONER CANDIDATE #3: ALL WE NEED IS THE ONLY BOOK THAT MATTERS FOR OUR DEFENSE
A father and son accused of raping a teenage girl over a three-year period and keeping her shackled in a basement have made it clear that they don't have faith in the law or in the people who practice it. When they face an Ohio jury as they defend themselves against criminal charges that carry long prison sentences, they will rely on one book: The Bible. Timothy Ciboro and his son, Esten Ciboro, both of Toledo, are each charged with multiple counts of rape. The trial is scheduled to start this week, months after the girl, who is Timothy Ciboro's stepdaughter, managed to unshackle herself and escape while her alleged abusers were gone, authorities said.
Download X96's App