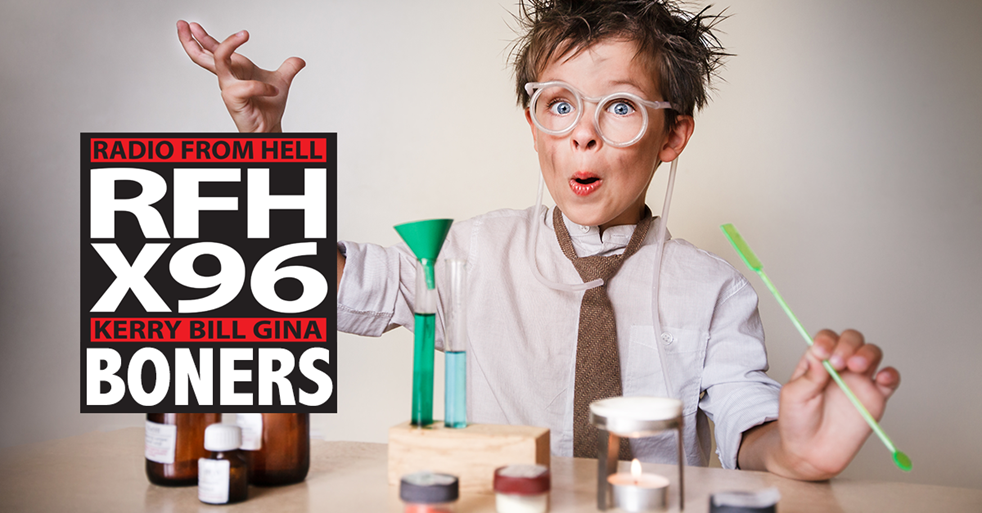 Boner Candidate #1: OH TODD, TODD, TODD.
Utah's most prominent anti-porn lawmaker wants to give people the ability to sue pornographers in an attempt to prove that watching their product causes emotional and psychological damage. It is one of two related bills being drafted by state Sen. Todd Weiler, R-Woods Cross, who received national attention for leading the 2016 resolution declaring a public health crisis caused by pornography, a first in the United States. Weiler is working on a second bill that he says would close a loophole requiring public libraries to filter out pornography on wireless internet connections, not just wired connections. He not only wants to limit access to sexually explicit material to children and teens, but he believes pornographers should be held liable for the impacts their products have on adults.
Boner Candidate #2: WE ARE ALL POWERFUL AND UNTOUCHABLE, SO GET USED TO IT.
House Republicans, overriding their top leaders, voted on Monday to significantly curtail the power of an independent ethics office set up in 2008 in the aftermath of corruption scandals that sent three members of Congress to jail. The move to effectively kill the Office of Congressional Ethics was not made public until late Monday, when Representative Robert W. Goodlatte, Republican of Virginia and chairman of the House Judiciary Committee, announced that the House Republican Conference had approved the change. There was no advance notice or debate on the measure. The surprising vote came on the eve of the start of a new session of Congress, where emboldened Republicans are ready to push an ambitious agenda on everything from health care to infrastructure, issues that will be the subject of intense lobbying from corporate interests. The House Republicans' move would take away both power and independence from an investigative body, and give lawmakers more control over internal inquiries. It also came on the eve of a historic shift in power in Washington, where Republicans control both houses of Congress and where a wealthy businessman with myriad potential conflicts of interest is preparing to move into the White House.
Boner Candidate #3: PERHAPS YOU COULD JUST QUIETLY DECLINE THE OFFER
A woman has been taken into custody after allegedly stabbing a transgender black man in his face when he offered his seat Sunday night on the subway, only to have her say, "I don't want to sit next to black people."According to PIX11, Stephanie Pazmino, 30, was taken into custody and charged with assault as a hate crime, reckless endangerment and criminal possession of a weapon after assaulting Ijan DaVonte Jarrett. According to Jarrett, he offered his seat to Pazmino who refused before turning to her companion and saying in Spanish that she didn't want to sit next to a black person. "I got up anyway and said to her that she didn't have to sit next to me," Jarrett,told the New York Daily News. "I took a seat across from her and just forgot all about it." According to Jarret, the woman attacked him by punching him as attempted to get off at his stop, and that he didn't know he had been stabbed until bystanders stepped in to help. In addition to being slashed in the face by Pazmino, Jarrett was also stabbed in his left arm. The police recovered the two inch knife Pazmino used to stab Jarrett when she was arrested in the street. Jarret was taken to a local hospital and was listed in stable condition.
Download X96's App