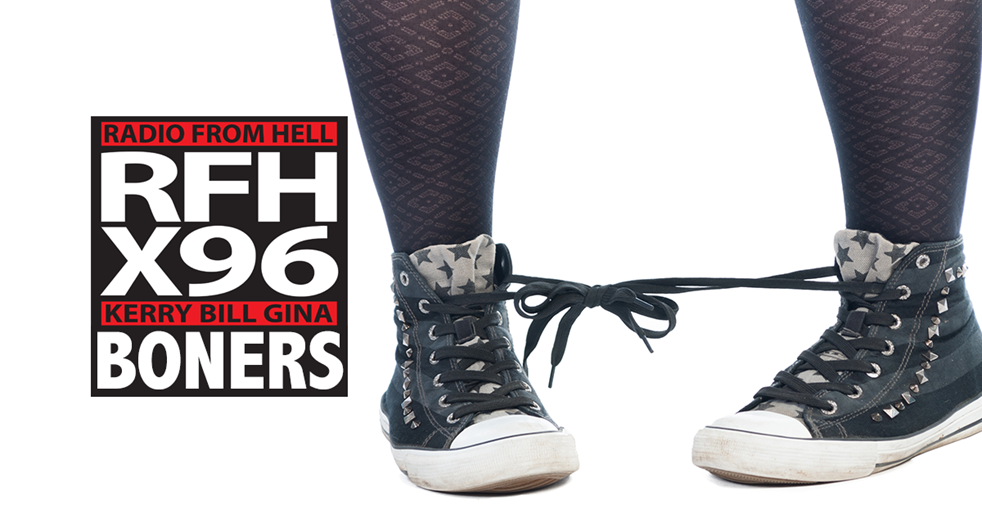 BONER CANDIDATE #1: THERE IS A SPECIAL PLACE IN HELL FOR THESE PEOPLE
Salt Lake City Police are looking for three men who knocked a man out of his wheelchair and robbed him. The incident happened Tuesday around 5 p.m. near 521 South 500 East. Arwen Crosby heard the victim's cries for help from her apartment window. "It was pretty heartbreaking to see," Crosby said. The disabled man was out of his motorized wheelchair, laying in the snow. "I went over to the market and grabbed somebody who was working there and got him to come back there with me and get him out of the snow," Crosby said. The victim told her he had been robbed. The suspects stole his wallet, cell phone and coat. "They had ripped his pants down so he was partially unclothed," Crosby said. "Shaking, crying, he had been out there in the cold for a while." Crosby took him inside a nearby store, where he could warm up as they waited for police to arrive. "Because of the time of day, it was really cold about 5 o'clock [Tuesday], so our officers did call for our fire department to come out and assess this individual to make sure he was OK," said Detective Robert Ungricht with the Salt Lake City Police Department.
BONER CANDIDATE #2: AND SAVE ROOM IN HELL FOR THESE GUYS TOO
A man with special needs was allegedly bound, gagged and tortured in the Chicago area on Tuesday ― and much of the attack was streamed live over Facebook.  Four suspects, two men and two women, are in custody awaiting charges, the Chicago Police Department said in a news conference. The suspects and victim are all 18 years old. Neither they, nor the victim, have been identified. The disturbing footage, which contains strong language, showed the assailants beating the victim and dumping ashes on him. The attackers also slashed the victim's clothes with a knife and cut his hair so close that it made his scalp bleed. The suspects, who are black, yelled "fuck Donald Trump" and "fuck white people, boy" at the victim, who is white. It is not clear if the victim was a supporter of the president-elect. At one point, one of the suspects looked into the camera and addressed the people watching via Facebook. "If any one of y'all got a problem with this, I'm gonna tie y'all bitch ass up too!" he yelled. The victim had been reported missing from the Chicago suburb of Crystal Lake. When police found him in the city on Wednesday, he was disoriented and wearing shorts, despite the freezing temperature.   "It didn't seem right," Chicago Police Capt. Steven Sesso said at a Wednesday news conference. Officers took the victim to an area hospital, where he is recovering, and later connected him to the disturbing video.
BONER CANDIDATE #3: MAKE ME SOME OF THAT BLACK PEOPLE FOOD
Madeleine Pickens wanted the African-American chef she recruited from the country club she owns in Southern California to cook "black people food" — not "white people food" — at her rural Nevada dude ranch and wild horse sanctuary, according to a federal lawsuit accusing her of racial discrimination. Armand Appling says the wealthy philanthropist and ex-wife of Oklahoma energy tycoon T. Boone Pickens told him fried chicken, BBQ ribs and corn bread would be perfect for the tourists who pay nearly $2,000 a night to stay in plush cottages, ride horses and take Wild West "safaris" on ATVs at her Mustang Monument Wild Horse Eco-Resort. Appling alleges he was fired 2014 in retaliation for complaining about a hostile work environment. He says Pickens' stereotypical references were commonplace at the Elko County ranch stretching across 900 square miles on the edge of the Ruby Mountains about 50 miles west of the Utah line. Among other things, he says Pickens, who is white, instructed him to terminate two other black kitchen staffers — one she referred to as her "bull" or "ox" and another who had "too much personality." He says she told him they didn't "look like people we have working at the country club" and didn't "fit the image" of the staff she wanted at the ranch. Pickens' lawyers argue that even if all the allegations are true, none of her comments were racially motivated. At worst, Pickens' remarks "reflect a non-racial personality conflict and amount to discourtesy, rudeness or lack of sensitivity," they wrote in recent court filings. U.S. District Judge Miranda Du said during a hearing in Reno last week that Appling's lawyers have failed so far to prove the sort of racial hostility needed to win such a civil rights claim. She dismissed the original lawsuit that was filed in February but gave them until Jan. 13 to refile an amended complaint seeking unspecified damages from Pickens' nonprofit, Save America's Mustangs. "It takes a lot to prove these allegations," Du told California attorney Willie Williams on Thursday.
Download X96's App