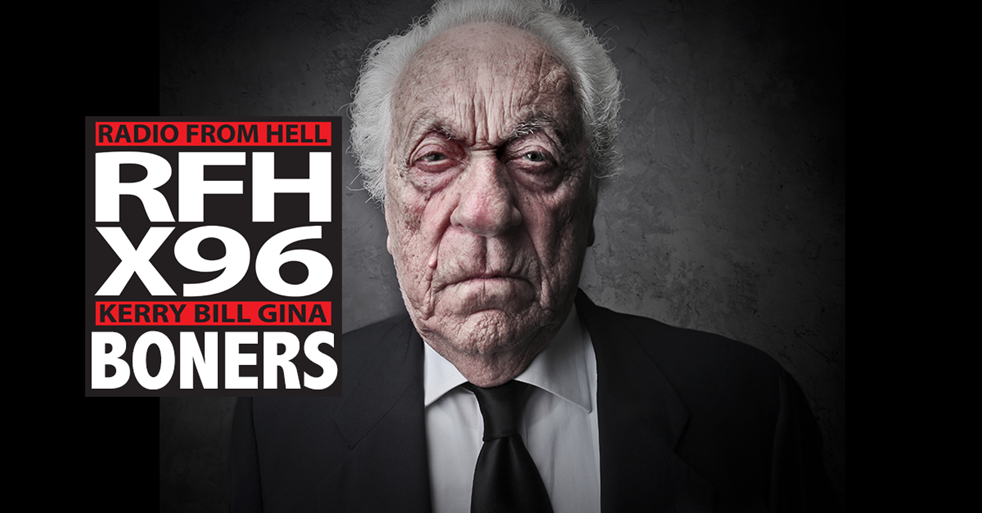 Boner Candidate #1: TAKE THAT
As two girls fought in the cafeteria area of a North Carolina high school, another student raised her cellphone to make a video, sparking a furor when she captured a police officer picking up and slamming a student to the floor. The student who got slammed down was trying to break up the fight, said Ahunna Akpuda, the 15-year-old who recorded the officer and the student at Rolesville High School and shared the video on social media. Akpuda recorded a brief video Tuesday of an officer surrounded by students. The officer lifts and drops a girl on her left side, then pulls her to her feet and leads her away. Akpuda said two girls had been fighting. One was the sister of the girl who was slammed to the floor. The girl who tried to break up the fight seemed "confused about why he was pulling her and restraining her," Akpuda said.
Boner Candidate #2: STOP LOOKING FOR ME. I'VE DIED UNEXPECTEDLY.
A local newspaper received an apparently fake obituary Wednesday for a 21-year-old woman who is wanted by police for theft-related charges. The Beaver County Times reports that an obituary for 21-year-old Anastasia Kline was submitted to The Times via email Wednesday night. The obituary, which was sent from an email address containing Kline's full name, claimed she died "unexpectedly" on Tuesday afternoon. The obituary included Kline's grandmother's phone number for contact information, and when The Times reached out, her grandmother said Kline was not dead. The Times also reached out to local coroner's and medical examiner's offices and were unable to verify Kline's death. According to The Times, Kline is facing charges for forgery, bad checks and theft, and she is wanted by both Chippewa Township and South Strabane police.
Boner Candidate #3: HE'S GAY AND IT WILL COST A LOT OF MONEY AND HE'S GAY
A councilman recently voted against an openly gay country musician's upcoming performance in South Ogden, saying he was worried that a city-sponsored event could be used as a political soapbox. On Jan. 3, South Ogden councilman Adam Hensley voted against an agreement between the city and Winterset Concert Events which will bring country music singer Ty Herndon to the city's annual South Ogden Days event. Hensley was the lone dissenting vote on the resolution, with the city's four other council members voting to approve the agreement. Herndon, whose first studio album "What Mattered Most" was released in 1995, came out publicly as a gay man in November 2014 — but Hensley said Thursday his vote had nothing to do with Herndon's sexuality.
[polldaddy poll=9630909]