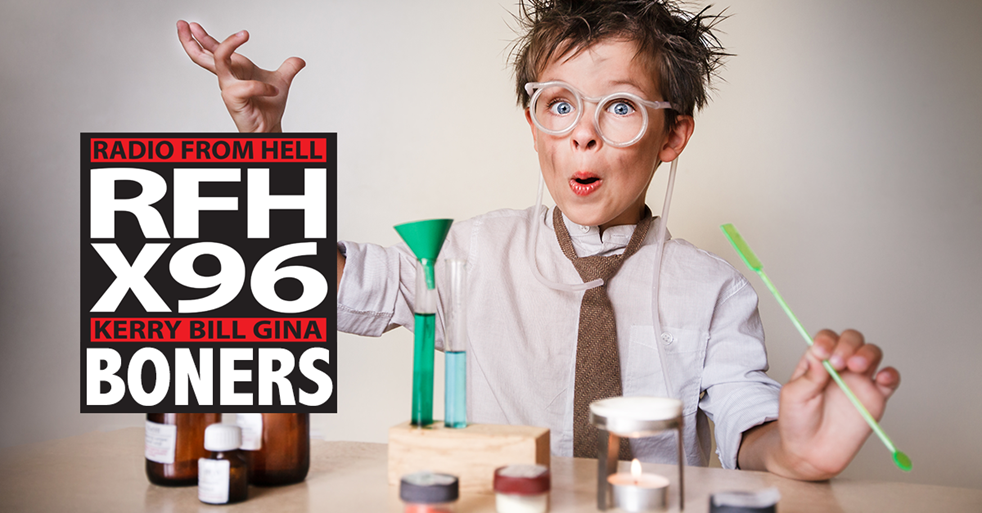 Boner Candidate #1: NOT A RACIST AND HERE'S WHY
Residents of Lewiston, New York, were upset last week to find that someone had dropped 10 to 20 "white lives matter" fliers on properties in the area. The leaflets contained anti-immigrant messages, as well as false statistics about crime and race similar to the ones Donald Trump retweeted to his millions of followers in 2015. The controversy was a big enough deal that New York Gov. Andrew Cuomo (D) decided to weigh in, because the racist literature contradicted "all that we stand for as New Yorkers," he said. Well, local TV station WKBW tracked down the person responsible so he could "set the record straight," and the interview went pretty much exactly how you'd expect. "There's been misrepresentations of what was on those flyers and why they were passed out in the area they were passed out in," the man, Scott Lacy, told the station. Lacy went on to claim that his statistics, which appear to be copied and pasted from white supremacist sources, were factual and definitely not "fabricated out of the blue." And he said he was really just sharing them to "raise awareness with whites about the plight our people face in this country."
Boner Candidate #2: BABY SELLERS
Authorities say a Tennessee couple is accused of trying to sell a 5-month-old baby online for $3,000. Local news outlets report that the Greene County Sheriff's Office says 37-year-old Deanna Lynn Greer and 26-year-old John David Cain were arrested Friday on charges of aggravated child abuse and aggravated child neglect or endangerment. Sheriff Pat Hankins says authorities were alerted after another couple saw an ad posted on Craigslist listing the infant for sale. Hankins says an undercover officer contacted Greer and Cain and was given the price for the child. He says the couple then met with the agent at a store, exchanged the baby for cash and both were then taken into custody.
Boner Candidate #3: I CANNOT FIND MY BABY
9-year-old Palm Beach County woman has been charged with child neglect after authorities said she falsely reported her daughter had been kidnapped from a Greenacres market. Maria Irias was booked into the Palm Beach County jail Sunday after admitting to detectives that she made up the story because she "had been drinking most of the day and she simply can't remember where her daughter" was, according to the Palm Beach County Sheriff's Office. She last remembered seeing her six-year-old daughter "around 3:30 or 4:00 pm Saturday," deputies said. Irias has also been charged with making a false report of a crime, deputies said.
Download X96's App