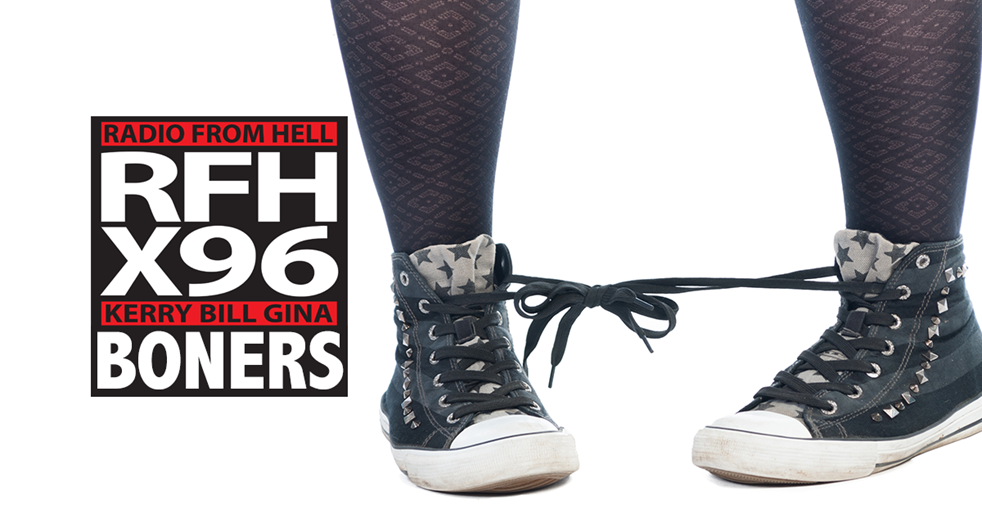 ROUND ONE
BONER CANDIDATE #1:I MISSED THE QUARAN-TANNED CONCERT
Krentcil hosted her "QuaranTANned" benefit concert Friday from her Tampa, Fla., home to raise money for both a brand-new tanning bed and coronavirus, but flopped on both fronts. Krentcil, 51, claimed the tanning bed company didn't get back to her when she tried to purchase. "The bottom line is that … Wolfftanningbeds.com, they totally, like, did not call me back," she said during the concert. "It's ridiculous that they won't sell me a bed." Given that she couldn't get a tanning bed, Krentcil instead gave herself a spray tan. Krentcil and partner Adam Barta also donated "almost" half of their benefit earnings — $420 — to the charity God's Love We Deliver, which provides meals to the sick and home-bound.
BONER CANDIDATE #2:I MADE MY MARK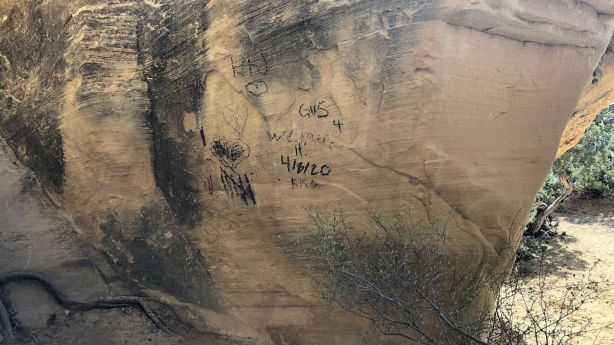 Graffiti was first discovered on the rock faces around Moonshine Arch on Friday, according to Lesha Coltharp, travel and tourism director for Uintah County. The graffiti has apparently been left in recent weeks. One vandal wrote the date "4/8/20" on the rocks walls in the area and an individual on AllTrails left a review on April 3 complaining about graffiti in the area. The arch, which is located on land owned by the Bureau of Land Management, is located about eight miles northeast of Vernal and it's among the attractions the county's tourism office touts. "This massive arch is about 85 feet in length and about 40 feet above the ground. You can access the Arch by Jeep, ATV, or hiking," the agency wrote in a brochure. The tourism bureau posted images of the graffiti in a Facebook post over the weekend.
BONER CANDIDATE #3:WE KNOW WHERE THE VIRUS COMES FROM. WE KNOW.
The CCTV footage from a Dutch business park shows a man in a black cap pouring the contents of a white container at the base of a cellular radio tower. Flames burst out as the man jogs back to his Toyota to flee into the evening. It's a scene that's been repeated dozens of times in recent weeks in Europe, where conspiracy theories linking new 5G mobile networks and the coronavirus pandemic are fueling arson attacks on cell towers. Popular beliefs and conspiracy theories that wireless communications pose a threat have long been around, but the global spread of the virus at the same time that countries were rolling out fifth generation wireless technology has seen some of those false narratives amplified.
ROUND TWO
BONER CANDIDATE #1:DON'T MAKE US COVER IT WITH SAND.
An oceanfront skate park at the Venice Beach Boardwalk has been covered in sand to deter people from visiting during state and county stay-at-home orders. By Friday afternoon, the ramps and bowls at the park located at 1800 Ocean Front Walk were buried beneath enough sand to make them unrideable. All parks, beaches, bike paths and trails in Los Angeles County are closed until at least May 15 to support social distancing under the county's Safer at Home order. At Venice Beach, all parking lots, bathrooms, piers and beach access points are also shuttered, along with the boardwalk and Ocean Front Walk. There is some access in the area to essential businesses. While the fate of such public spaces beyond May 15 remains unclear, the county's public health director, Dr. Barbara Ferrer, has said she expects some orders to be lifted by the end of next month.
BONER CANDIDATE #2:GIRL, I DON'T KNOW WHY YOU WOULD EVER LEAVE HOME.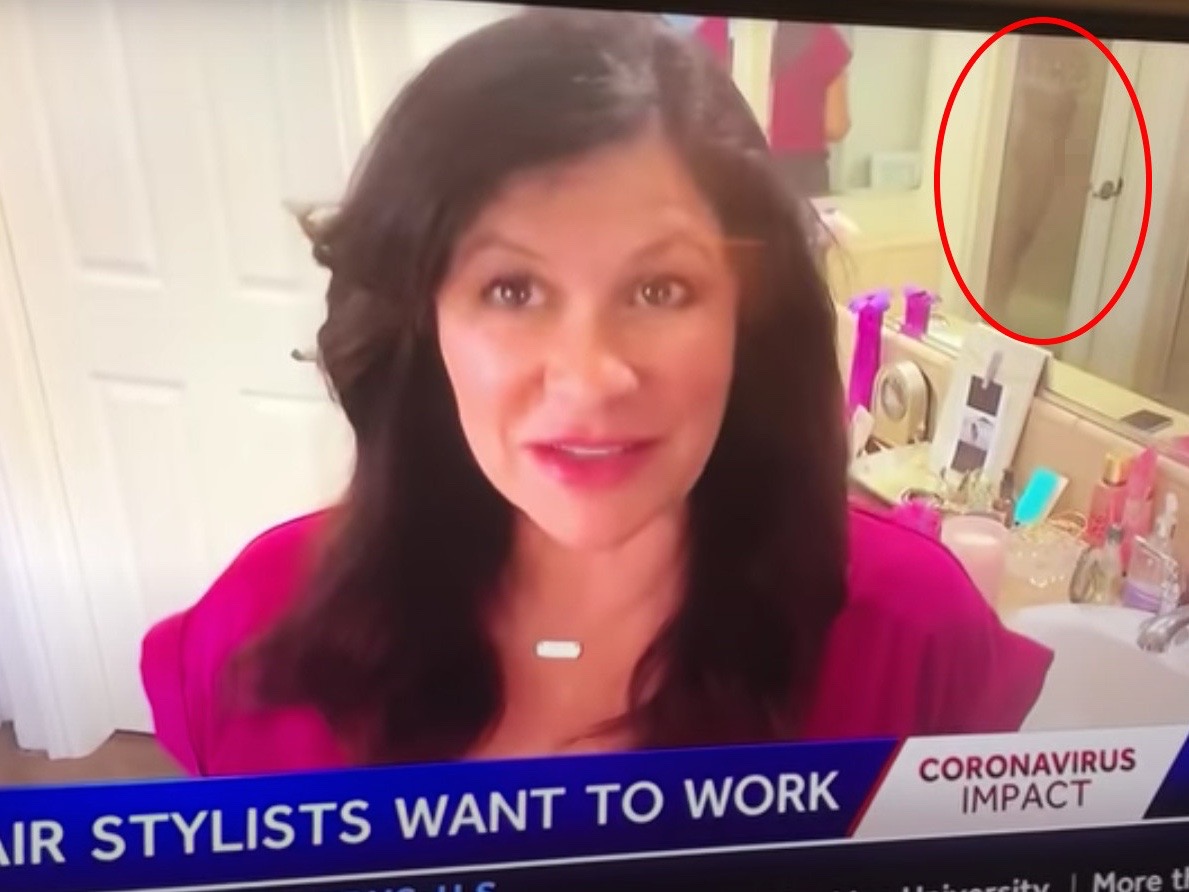 A California TV reporter got into a hairy situation while filing a report from her bathroom – when her naked hubby was caught in the shower, according to a report. Melinda Meza of Sacramento's KCRA3 recorded herself cutting her bangs for a story about hairstylists during the coronavirus quarantine when her camera captured more than she bargained for, according to the Daily Mail. Her husband, Mike de Lambert, apparently is seen in a reflection in the background, unaware that his privates were beamed over the airwaves.
BONER CANDIDATE #3:IT WAS FOR THE DUDE
Criminal charges were filed Monday against an Illinois woman who police say was delivering more than $180,000 to a man in Reno simply known as "Dude." Lacey D. Brown, 35, of Springfield, Ill., is charged in 3rd District Court with money laundering, a second-degree felony, and following a vehicle too closely, an infraction. On March 10, a Utah Highway Patrol trooper pulled Brown over on I-80 for following a semitrailer too closely. During a search of her car, troopers found four vacuum-sealed bags under the liner of her suitcase that smelled of marijuana, according to charging documents."Brown said the money was used to buy marijuana. She said she was being paid $5,000 a trip" and she was taking the cash to a man at a casino in Reno she only knows as "Dude," according to the charges. A total of $181,020 was found in the bags, police say.
Download X96's App