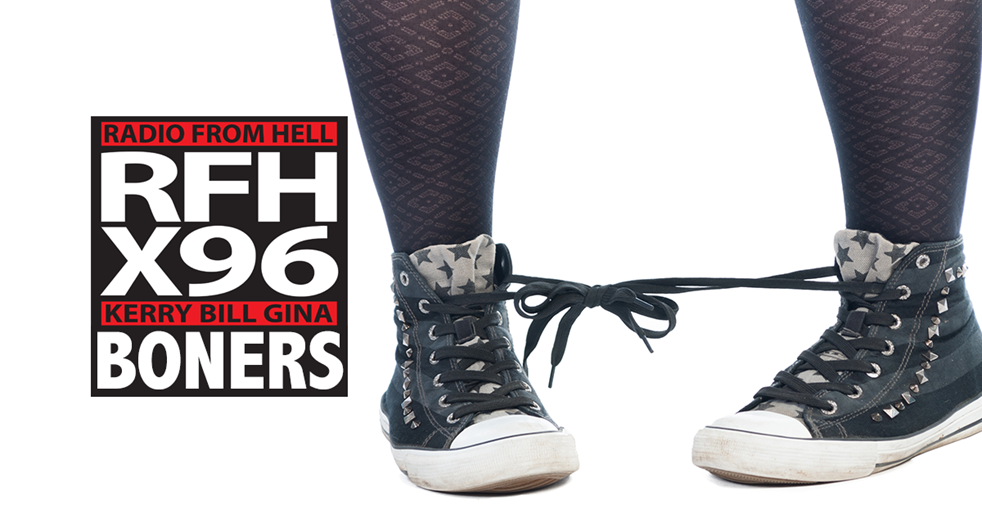 ROUND ONE
BONER CANDIDATE #1: IT WAS OKAY BECAUSE IT WAS AN AMERICAN SPIRIT CIGARETTE.
A woman started smoking a cigarette on a Spirit Airlines flight because the plane was taking too long to get to the gate after landing.
BONER CANDIDATE #2: GOV. DEATH MAKING MONEY OFF THE PANDEMIC.
Governor Ron DeSantis is selling merchandise mocking Dr. Fauci and denouncing masks and vaccines in order to raise money for his campaign.
BONER CANDIDATE #3: 20 SECONDS. HOW COULD THEY KNOW WHAT I WAS DOING IN 20 SECONDS.
A woman in Georgia was booked for indecent exposure and disorderly conduct after she was seen masturbating on a beach.
ROUND TWO
BONER CANDIDATE #1: ALLIGATOR ATTACK…AND IT'S NOT WHAT YOU THINK.
A Florida man has been charged with alligator poaching and felony cruelty to animals after he was seen on video intentionally running over an alligator and its' nest with a tractor mower.
BONER CANDIDATE #2: PROUD BOYS IN AMERICAN FORK.
An AFPD officer posted a now-deleted photo on the Department's Twitter account that featured a citizen making an offensive hand gesture and wearing a hat with the Proud Boys logo.
BONER CANDIDATE #3: I WAS TRYING TO WIN HER BACK.
A man in Georgia disguised himself in order to kidnap his ex-wife and then attempt to rescue her as himself so he could 'win her back'.
Download X96's App