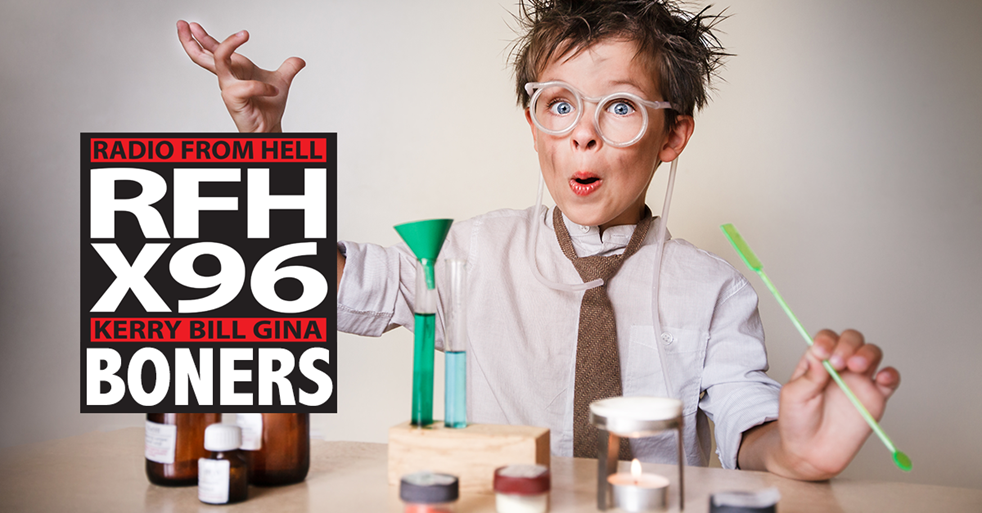 Round One
Boner Candidate #1: I WILL EMBRACE MY SECOND AMMENDMENT
A New Mexico county official and founder of the group Cowboys for Trump who had vowed to return to Washington after last week's riot at the U.S. Capitol to place a flag on House Speaker Nancy Pelosi's desk was arrested Sunday by the FBI. Otero County Commissioner Couy Griffin was arrested on charges of illegally entering the U.S. Capitol. According to court documents, Griffin told investigators that he was "caught up" in the crowd, which pushed its way through the barricades and entered the restricted area of the U.S. Capitol, but he said he did not enter the building and instead remained on the U.S. Capitol steps. A video posted to Griffin's personal Facebook page shows Griffin in the restricted areas, according to the affidavit. Griffin did not immediately respond to phone or text messages seeking comment. Last April, Griffin rode his horse through downtown Salt Lake City with Cowboys for Trump, which rode through major U.S. cities starting with San Francisco on April 12, 2020, and ending with New York City on May 1. On Thursday, Griffin said he planned to travel with firearms to Washington, D.C., for Biden's inauguration.
Boner Candidate #2: I COULDN'T GO ANOTHER DAY WITH OUT THE GOLDEN ARCHES
A man in England was recently stopped by police after he drove over 100 miles from his hometown, breaking coronavirus protocols. While the driver claimed he was simply heading to McDonald's — and therefore purchasing food — there was another major issue with his excuse. The town he arrived in did not have a McDonald's. On their website, the police department of Wiltshire wrote that a 34-year-old man was stopped in the town of Devizes on Thursday night. The man told officers that he was headed to McDonald's, despite the fact that Devizes doesn't have one. To make the story even stranger, the driver had originated from the town of Luton, which is located over 100 miles away, having apparently driven for over two hours to get to McDonald's in a town that didn't have one. Authorities issued the driver a fine of about $270 for breaking coronavirus regulations. They also seized the driver's car due to a lack of insurance.
Boner Candidate #3: MAYBE WE CAN GET RID OF A COUPLE MORE IDAHO DEMS.
BOISE (Idaho Statesman) — Two House Democrats are suing the Idaho Legislature and the House speaker for the ability to work from a secure office at the Statehouse just days before the 2021 legislative session is scheduled to begin. Reps. Sue Chew, of Boise, and Muffy Davis, of Ketchum, on Thursday filed a temporary restraining order and preliminary injunction against the Legislature and House Speaker Scott Bedke, citing fear over the coronavirus risks and crowd control challenges at the Capitol. The U.S. District Court complaint comes a day after thousands of President Donald Trump's supporters violently stormed the U.S. Capitol and forced a delay of Congress' Electoral College count. Affidavits in the lawsuit listed concerns over the ability to control crowds at the Idaho Statehouse. During a special legislative session in August, a crowd opposing coronavirus restrictions broke through a glass door at the Capitol building after they weren't allowed in the House of Representatives. The complaint says that the House members could "sustain irreparable injury and loss." Chew and Davis are being represented by Rep. John Gannon, D-Boise.
Round Two
Boner Candidate #1: WELL, I DONT KNOW IF ARMIE HAMMER IS A CANNIBAL BUT I'M PRETTY SURE HE'S A DOUCHE.
Armie Hammer returned to the Cayman Islands in December to be with his kids for the holidays and now some photos from his alleged private Instagram account show what he was up to after he arrived there. The 34-year-old actor is in the middle of controversy right now after some disturbing DMs, which he allegedly sent to various women, were posted on social media. In one post on the private Instagram, Armie showed his friends a tour of his hotel room in the Cayman Islands and there was a woman in lingerie waiting on the bed on all fours. He captioned that post, "Well… my ex (for a very good reason) wife is refusing to come back to america with my children. So I have to go back to Cayman… which sucks. Except there are a few silver linings. Like f–king Ms. Cayman again while I'm down there." Before going to the Cayman Islands, Armie appeared to show his friends how he had to take drug tests because of his divorce. "Divorce is so fun. Not as fun as drugs. But what is," he allegedly captioned a photo of a home drug test.
Boner Candidate #2: AMERICANS MUST UNITE. DID YOU HEAR THAT YOU LEFTIES?
WASHINGTON — Despite claiming "we are Americans," Utah Rep. Burgess Owens continued to claim the "lefts" were dividing the country in a tweet Monday morning. Owens was responding to a tweet that asked for him to resign, along with blaming him and President Donald Trump for the insurrection at the U.S. Capitol that left five people dead. The tweet appeared to start off with words to bring the country back together, but quickly veered off into a condemnation of the Democratic Party. "Remember my friends, we are Americans. We fight back the Lefts divisive spirit and replace it with We the People harmony. We inherently drift toward the light.. civility, service, kindness. Let's work to find our better selves & watch the angry left implode. Can't help themselves." tweeted Owens. Many believe Trump played some role in inciting the violent protests on Jan. 6 that disrupted the Electoral College process in Congress. Last week, Trump became the first president in U.S. history to be impeached twice. Throughout the campaign leading up to Election Day in November, Owens aligned himself with Trump and supported the president's unsubstantiated claims of election fraud following the victory of Joe Biden.
Boner Candidate #3: A BOOGIE WIT DA HOODIE PUT TOO MUCH POOP IN THE POTTY.
The Bronx-born rapper is being sued for allegedly causing more than $250,000 in damage to a New Jersey rental mansion — including by clogging its toilets so badly, sewage seeped through the floors, reports said Monday. A Boogie, a k a Artist Julius Dubose — who was busted on weapons and drug raps last month — is accused of wreaking reeking havoc on a $3.3 million spread owned by Dr. Lawrence Guarino and his wife in Mahwah while renting it for $10,000 a month in 2017. Dubose — who has had three No. 1 albums on Billboard's rap chart — left behind "bathroom toilets clogged and overrun by sewerage material which penetrated through the floors and damaging ceilings below,'' says the lawsuit filed in Hackensack Superior Court last week, NorthJersey.com reported. Destruction to the mansion also included "carpets cut out and mismatched pieces replaced damages, stains and tears throughout,'' "entry doors to be left open with evidence of extensive water damage,'' "walls and trim damaged" and "damage to the landscape," while "two vehicles … [were] abandoned on the property," the court papers alleged.
Download X96's App