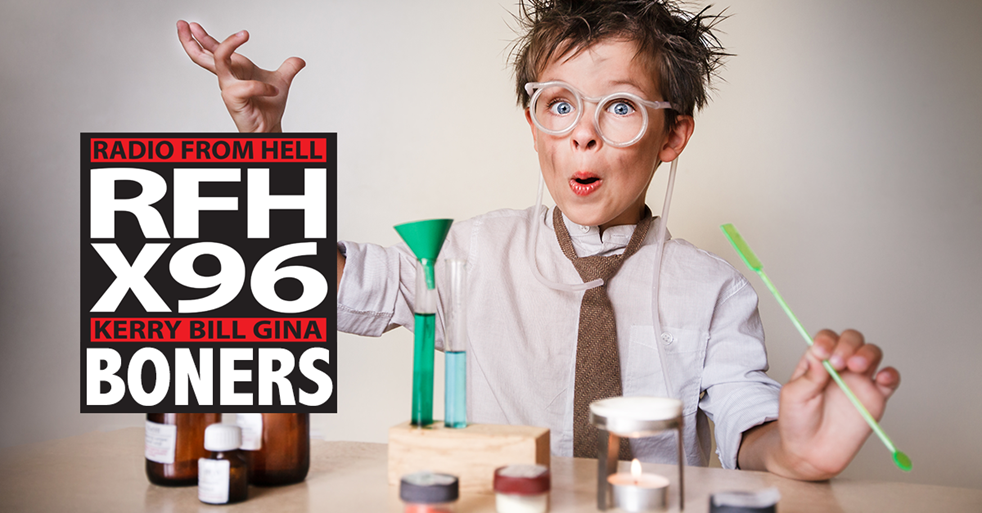 Round One
Boner Candidate #1: SILLY SALLY AND RASCAL RUSSELL
Today in strange cat legal news: North Carolina man Damon Fields is suing Gaston County, alleging his and his 16 house cats' civil rights were violated. His cats are named as complainants in the lawsuit, listed as "Boo Loo," "Tony Tiger," "Girlfriend Sara," "Buh Buh Logan," "Sillygirl Sally," "Rascal Russell," and others, The Charlotte Observer reported. The outlet reported that the 16 cats were seized in early November from Fields' Cherryville home based on a complaint from a neighbor. "The courthouse cat fight dates back to Nov. 5, when animal control officers responded to a neighbor's complaint and searched Fields' small ranch home, a home that Assistant Gaston County Attorney Sam Shames says reeked so badly of cat pee that investigators had to don masks before entering. Inside, Shames says, the officers tip-toed around 'an incredibly large amount' of cat poop. They left with 16 cats, including five kittens," the outlet reported.Fields was charged with 16 counts of misdemeanor animal cruelty, the Observer reported.
Boner Candidate #2: PEOPLE JUST DON'T UNDERSTAND HIS COMEDY
George Lopez said he and others would take out President Trump for half of Iran's reported multi-million dollar bounty on his head, and now … he's got the attention of the Secret Service. Law enforcement sources tell TMZ … the U.S. Secret Service is aware of George's remark, and we're told they're working to see if his words carry any legitimacy as a threat. We're being told part of the process in making this determination will include an interview with GL in some fashion, preferably a face-to-face. One source tells us George can probably expect a knock on his door soon, and he'll be finding agents on the other side. The comedian made headlines this weekend after leaving a controversial comment on an Instagram account which regurgitated a story that Iranian officials supposedly recently put out an $80 mil offer for DT's life. GL responded to the news, "We'll do it for half."
Boner Candidate #3: A MARRIAGE MADE IN HELL
A senior employee of a for-profit immigrant detention center in Nevada has been placed on administrative leave after it was revealed that he was active on a neo-Nazi website and had ambitions of starting his own local white nationalist group. Travis Frey, 31, currently works at the Nevada Southern Detention Center, which is contracted by ICE and run by CoreCivic. CoreCivic is a private company that operates several ICE facilities.  Frey was placed on leave after a report from Vice News detailed how he joined the neo-Nazi site Iron March in 2013 and posted at least a dozen times from 2016 to 2017 while working at a CoreCivic facility in Indianapolis. 'The employee in question has been placed on administrative leave while we review the information that has come to light,' said Amanda Gilchrist, director of public affairs at CoreCivic. 'We recognize the inherent dignity of the human person and the need to treat every individual with respect.'
Round Two
Boner Candidate #1: WE GOT THE MEATS
A Truman State University professor and elder with the Kirksville Church of Christ is facing a misdemeanor prostitution charge amid allegations he sought sexual favors from male college students. Barry Cole Poyner, 57, of Kirksville, has been charged with a class B misdemeanor count of patronizing prostitution. According to court documents, Poyner faces up to six months in prison and/or a fine up to $1,000 if convicted. Documents state the Truman State University Police Department received a tip that Poyner has been "harassing male Truman students for sexual contact as well as offering to pay for items for sexual favors by using the app Grindr." Grindr is a social networking site for gay, bisexual and bi-curious men. The Kirksville Police Department set up an undercover profile and was soon contacted by a user that went by the handle, "DILF." "DILF" told the undercover officer that he "would love to have a sugar daddy relationship" and that in previous relationships he provided gift cards, clothing and money to his partners. "DILF" reached out to the undercover officer on Dec. 3 and asked for sexual favors in exchange for providing fuel for the officer's vehicle and also that he "might throw in an Arby's card LOL."
Boner Candidate #2: YOU CAN WIN THE LOTTERY IF YA GOT GLUE
Two Mississippi men face felony charges after police said they used glue to attach winning numbers to a lottery ticket in an attempt to win $100,000. Odis Latham, 47, and Russell Sparks, 48, both of Columbus, Mississippi used super glue to attach winning numbers to a losing ticket, police said. The attempted to cash the ticket on Monday, the Mississippi Lottery said. The Flowood Police Department said both men have been charged with conspiracy to commit a felony and uttering counterfeit instrument over $1,000. Latham was also charged with false identifying information. Both suspects are being held at the Rankin County Jail with no bond. They're both scheduled to appear in court on Tuesday, January 7.
Boner Candidate #3: SIC 'EM
Police are looking for information on a racist road-rage attack that reportedly occurred in December in Cottonwood Heights. The assault began when a man driving a Nissan Altima flagged down a man driving a Volkswagen Jetta on Dec. 19, near a Famous Dave's restaurant at 1200 East and Fort Union Boulevard, Cottonwood Heights police wrote Monday. The man in the Jetta pulled into the restaurant parking lot and got out of the car to learn why the other driver had flagged him down, police wrote. The driver of the Altima also got out of his car and opened its back door, releasing a dog and commanding the dog to attack the other driver, police wrote. The driver of the Jetta hit the dog — which appeared to be a German shepherd — to protect himself, police wrote; the other man then held the Jetta driver down while the Altima driver's girlfriend and the dog attacked him. The Altima driver was yelling profanities and racial slurs at the driver of the Jetta, police wrote. Police described the attack as an act of road rage. The driver of the Altima was described as white, about 30 years old, 6 feet 2 inches tall, 180 pounds, with curly, blond hair. The female passenger was described as white, possibly having black hair with blond highlights.
Download X96's App