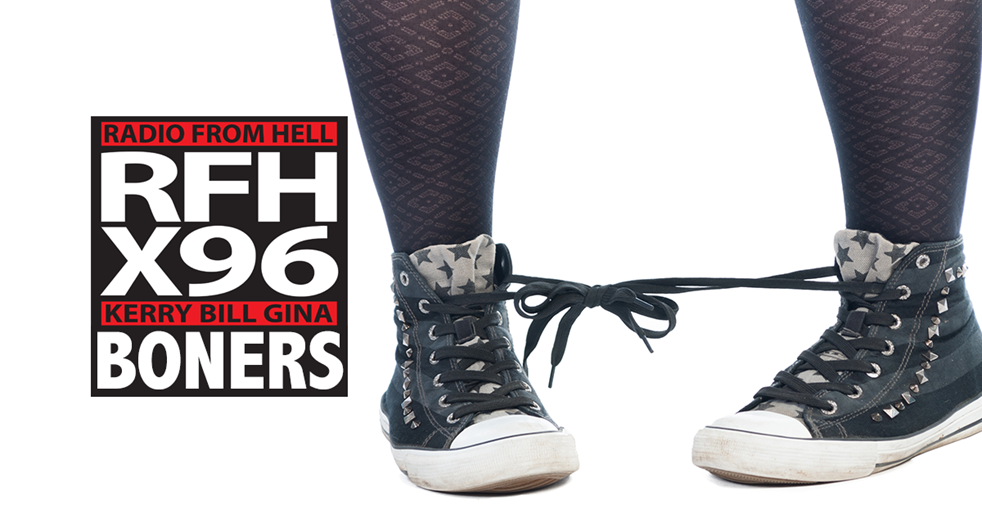 BONER CANDIDATE #1: RAPE? THE WILL OF GOD. INCEST? DITTO.
A controversial anti-abortion bill passed the House Tuesday, but not before a heated debate over the Bible, rape, and incest. HB1549 punishes doctors who perform abortions if the mother is seeking one because of a genetic disorder. "Abortion offends God, plain and simple," Rep. John Bennett said on the House floor. The debate went on for more than an hour Tuesday. "I heard statements of 'why are we wasting our time on a pro-life bill up here? We need to worry about the budget.' Let me ask you this, what is more important to you? Money or life?" Bennett said. Rep. George Faught's bill would ban doctors from preforming abortions if the mother is seeking one because of a genetic abnormality or down syndrome. Doctors could face steep fines up to $100,000. "Representative, is rape the will of God?" Rep. Cory Williams asked Faught. "Well, you know, if you read the Bible, there are a couple circumstances where that happened, and the Lord uses all circumstances," Faught replied. "Is incest the will of God?" Williams asked. "Same answer," Faught said. Opponents argued the bill is unconstitutional.
BONER CANDIDATE #2: JUST KIDDING
A white Texas teen who ran into a church earlier this month — wearing no pants and claiming to have been abducted and gang raped by three black men — has admitted to staging the entire thing. Breana Harmon Talbott, 18, was arrested Wednesday and charged with making a false report after confessing that the March 8 crime was a hoax, according to the Dallas Morning News. Police in the town of Denison, which lies near the Oklahoma border, told the newspaper she admitted Tuesday that her wounds were self-inflicted and that everything was staged. "It's unfortunate a person can falsely report such a major incident in our community that wastes the time of law enforcement and needlessly puts some people in fear," Chief Jay Burch fumed in a statement. "Breana Harmon Talbott's hoax was also insulting to our community and especially offensive to the African-American community due to her description of the so-called suspects in her hoax," he said. "The anger and hurts caused from such a hoax are difficult and so unnecessary." While it is unclear what caused Talbott to stage the crime, officials said they plan to seek restitution for the cost of the investigation.
BONER CANDIDATE #3: HORRIBLE PARENTS WITH A HEROIC 9 YEAR OLD
A 9-year-old girl in Ohio phoned for help from the backseat of her parents moving car — saving both of their lives, and her own — after realizing that they had overdosed, a report says. "I'm so proud of her," Anna Dove, the girl's grandmother, told WLWT. "She saved two lives and her own." The child had been alone in the back of the vehicle, watching her mom nod in and out of consciousness, when she realized her dad was already out cold from a heroin overdose in the passenger seat. In fear for their lives, she quickly grabbed one of their phones and called Dove, who then alerted police. "She was very frantic, scared, crying, screaming, 'Grandma, I'm going to die,'" Dove said. The girl called 911, soon-after, and police were able to track their whereabouts. Her mom managed to eventually pull over in an auto service parking lot, where police caught up to them, WLWT reports. The parents — identified as Paula Smith and Charles Dove — were both arrested and charged, WLWT reports. They are the third set of parents from Ohio to have overdosed from heroin while watching their kids this month.
Download X96's App