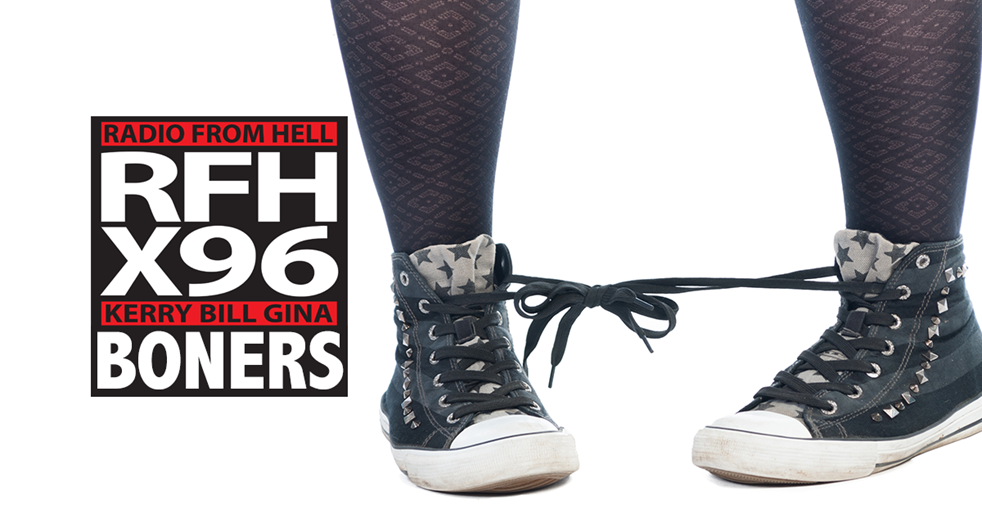 Round One 
Boner Candidate #1: YOU'RE LUCKY WE LIKE DANCING ON THE CEILING
Lionel Richie's only son, model Miles Brockman Richie, had a run-in with cops at a U.K. airport after allegedly claiming he had a bomb and then slugging a security guard … TMZ has learned.
A spokesperson for the Metropolitan Police in London tell us a 24-year-old man "accepted a caution" Saturday for "communicating false information causing a bomb hoax and battery following an incident at Heathrow (Airport) Terminal 5."
Boner Candidate #2:YOU FIND HER REPULSIVE. REALLY?
It's always a parade of chaos with Roseanne Barr. Not surprisingly, her recent interview with Israel Hayom (via The Hollywood Reporter) did not disappoint as the disgraced comedian blasted Natalie Portman, defended Kevin Hart, and even tossed her longtime co-star John Goodman under the bus.
Boner Candidate #3:MIKE, I DON'T THINK THIS IS THE DREAM DR.KING HAD
On the weekend of Martin Luther King Jr.'s birthday, Vice President Mike Pence shockingly invoked a line from the civil rights leader's famous "I Have a Dream" speech to build support for President Donald Trump's proposed deal on the border wall. Asking legislators to agree to Trump's proposal of spending $5.7 billion on a border wall along with a temporary extension of the DACA program(that Trump dismantled), Pence said, quoting King, on CBS' "Face the Nation," "Now is the time to make real the promises for democracy." He compared King's belief in using the legislative process to solve social problems to what the President is trying to do.
Boner Candidate #1:PHILLIP WILL DRIVE WHEN HE LIKES HOW HE LIKES.
Prince Philip is getting behind the wheel again. Just two days after he was involved in a car crash near the royal family's Sandringham Estate, Queen Elizabeth's 97-year-old husband was seen driving in the area on Saturday. Philip, who was uninjured in Thursday's accident, was operating a replacement Land Rover on a public road without his seatbelt fastened, the outlet reported. He appeared to be solo in the vehicle during his daytime outing.
Boner Candidate #2:I WAS TRYING TO CALM THINGS DOWN
A crowd of teenagers surrounded a Native American elder and other activists and appeared to mock them after Friday's Indigenous Peoples March at the Lincoln Memorial.
Videos of the confrontation show a smiling young man in a red Make America Great Again hat standing directly in front of the man, who was playing a drum and chanting. Other kids could be seen laughing, jumping around and seemingly making fun of the chants. Nathan Phillips, an elder with the Omaha tribe, said the confrontation felt like "hate unbridled." In the moment, he said he was scared for his safety and the safety of those with him.
Boner Candidate #3:SHE WAS FOUND STUFFING A ROO IN HER HONDA
A Quakertown woman was arrested Wednesday for attempting to steal a kangaroo from a petting zoo, a police report shows. Loren McCutcheon, 52, faces misdemeanor charges of theft by unlawful taking and trespassing as well as a summary offense of damaging property. Bedminster police were called to the Peaceable Kingdom petting zoo at 3631 Ridge Road for a reported theft of a kangaroo around 4:15 p.m. Wednesday.
Download X96's App