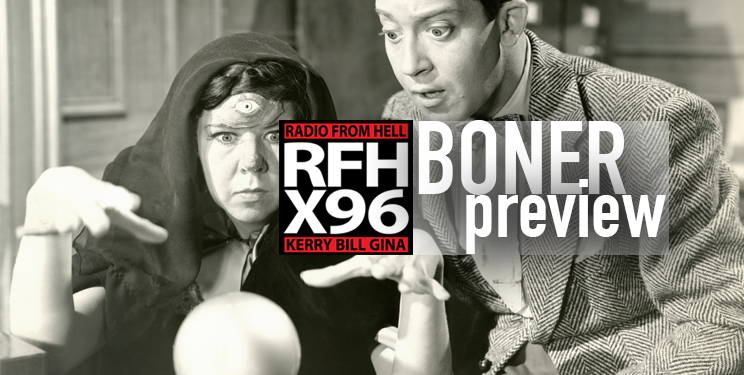 Boner Candidate #1: COURT? OH, I'M SORRY. MY PHONE RANG AGAIN.
A man accused of leaving his loaded gun in a restroom at Salt Lake Community College was booked into jail this week for failing to show up to court. The 40-year-old West Jordan man was charged in October with possession of a firearm on school property, a class A misdemeanor. On Sept. 8, a handgun "with one round in the chamber and a full magazine" was found in a men's restroom at Salt Lake Community College's Redwood Road campus, 4600 S. Redwood Road, according to charging documents. As a Utah Highway Patrol trooper was investigating the incident, the trooper received a call from the gun owner saying that he was just finishing using the restroom when his phone rang, and then he absent-mindedly walked out of the restroom while talking on his phone without his gun, the charges state.
Boner Candidate #2: WELL IT IS AN ANATOMY CLASS.
Filmed by one of the students, a video shows the lecturer knocking about the auditorium in the buff. The lecture was about Histology – the study of microscopic anatomy. It is unclear whether the prof was having a meltdown or simply wanted to give lesson to remember. In front of him, some sickened female students can be seen grabbing their study items and coats and running out of the lecture hall.
Boner Candidate #3: HOW COME YOUR BOY AIN'T GETTIN UP?
An Ohio woman has been charged with child endangerment after she sneaked a sippy cup of vodka into a high school football game and her toddler son drank from it and became ill. Andrea Mucciarone, 30, pleaded not guilty to the misdemeanor charge Tuesday in Conneaut Municipal Court. The public defender assigned to represent Mucciarone said Wednesday he had no comment.
Boner Candidate #4: APPARENTLY THIS IS THE NEW WAY FOR MOMMY TO GET A LITTLE REST.
A Jacksonville woman was arrested Tuesday night after she was found passed out behind the wheel of a stolen car with an infant in her lap and drugs in the vehicle, according to the St. Johns County Sheriff's Office. Amanda Marie Ray, 29, is charged with driving on a suspended license, possession of drug paraphernalia, grand theft auto, possession of heroin and child neglect, SJSO said. Deputies were notified that Ray was asleep in the front seat of a car at a Shell station in Nocatee at 40 Settlement Drive, near Nocatee and Crosswater parkways.
Boner Candidate #5: PLEASE TO HELP ME CHECK MY BRAKES. THANK YOU.
Police have arrested a fetishist who allegedly licked and nibbled a woman's foot for more than 30 minutes, police said Tuesday. Police in the city of Kyoto said Akira Nishiyama, 56, allegedly talked the 20-something woman in July into sitting in the driver's seat of his car under the pretense of helping him check the braking system. Nishiyama then grabbed her right foot, removed her sandal and began licking the sole of her bare foot, a local police spokesman said, adding he was arrested on Monday on sexual assault charges. The woman, whose name was withheld, told police she could not immediately get free because he held on to her ankle, the Asahi Shimbun newspaper reported.
Boner Candidate #6: RUDY HEALING THE WOUNDS.
Former Mayor Rudy Giuliani blasted anti-Donald Trump protesters on Thursday, branding them "crybabies." With marches and demonstrations breaking out all over the country Wednesday morning and night, one of Trump's top surrogates said the protesters need to pipe down. "(They're) a bunch of crybabies," Giuliani told Fox News Channel's "Fox & Friends." Since Democrat Hillary Clinton conceded early Wednesday, protesters — largely college students and other young Americans — have taken to the streets, chanting, "Not my president!"
Download X96's App