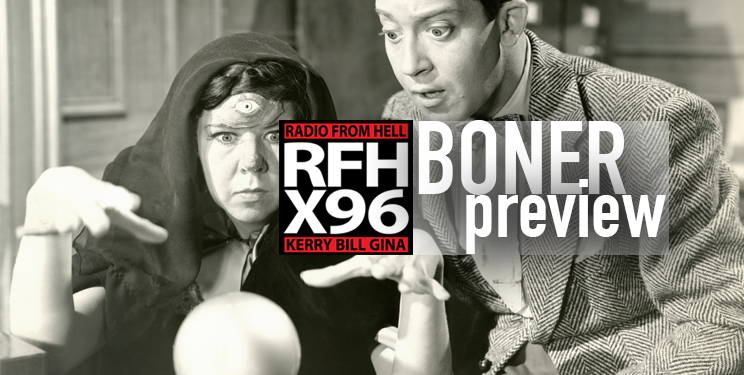 Boner Candidate #1: WELL, HE ONLY ABUSED HER A LITTLE BIT
Giants kicker Josh Brown was suspended one game by the N.F.L. after a domestic violence allegation. In newly released journal entries and emails, Brown wrote that he verbally and physically abused his wife. They have since divorced. Credit Charlie Riedel/Associated Press. In another episode raising questions about the handling of domestic violence cases, the N.F.L. on Thursday reopened its investigation of Giants kicker Josh Brown after a police file revealed vivid details of his admission that he had abused his wife leading up to an arrest in 2015.
Boner Candidate #2: COME ON. YOU ARE REALLY NOT HELPING.
A public Donald Trump supporter had his house, car and political campaign signs vandalized in the middle of the night. Loy Brunson, who lives in Provo, had several Trump/Pence signs in his front yard. He discovered on Thursday morning that several of them had the word, "F***" painted on them. Someone also painted profanity on his front door, along with "#feeltheburn." On his car, there was an expression relating to the KKK. Two neighbors also had profanity painted on their signs, including a retired Air Force Major General who lives around the corner.
Boner Candidate #3: I WAS TAKING A SHORT CUT
Some students in Westchester County were scared and confused when their bus driver went the wrong way to school. "I was telling him 'you're supposed to make this turn and go this way,' but he wouldn't even listen to us," 10-year-old Bella Rodriguez told CBS2's Valerie Castro. She texted her mother, Sharon, saying the bus was lost. Sharon replied "What are you talking about?" Bella said "We don't know where we are. Can you pick me up to go home?" Maria Deraffele's daughter was also on the bus.
Boner Candidate #4: CAN WE EXCUSE THIS BECAUSE IT'S CANADIAN HUMOR?
Republican presidential nominee Donald Trump has defended comments he made in a 2005 tape in which he makes sexually explicit comments. (Mike Segar/Reuters) The Windsor-Essex County Humane Society in Ontario has apologized for a cat adoption ad that made light of a recently released tape of Donald Trump making sexually explicit comments about a woman over a decade ago. The ad, promoting cat adoptions this week for $50, was taken down shortly after it appeared just before noon Wednesday.
Boner Candidate #5: LOOK I WAS JUST JOKING AROUND WITH THE LITTLE GUY.
A man has gone on trial accused of cruelty after he farted in a boy's face, punching him and trying to suffocate another child. Gary McKenzie, 22, says he broke wind in front of the boy accidentally, but prosecutors say his behaviour was 'cruel and bullying'. Prosecutor Paul Abrahams said: 'The boy said that the defendant pumped in his face. 'It might be at a rugby club done to someone who had drunk ten pints and fallen asleep that one might think of this as horseplay. But this was a child at the time and was highly inappropriate.'
Boner Candidate #6: THE PATH OF TRUE LOVE IS NEVER SMOOTH
And he allegedly told her "I'd love to have a baby with you". The bizarre find was unearthed during a routine search of Sharples' handbag as she entered the jail in October 2014. Custodial manager Mark Jurczyszyn seized a purple medicine syringe with the plunger depressed and traces of semen on the inside. DNA analysis matched the sample to Marvin Berkeley or his identical twin brother Michael.
[polldaddy poll=9557818]