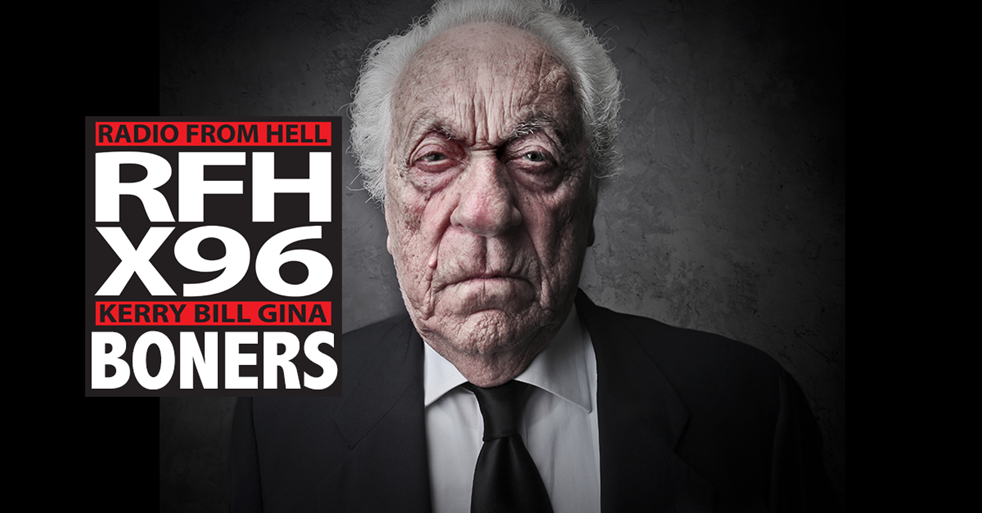 Round One
Boner Candidate #1: SOMEBODY NEEDED TO TAKE THAT BOY IN HAND
Police say a stranger spanked a man's 2-year-old son at a grocery store in Georgia when the toddler kept asking his dad for a candy bar. A Newnan police report says 62-year-old Juan Martinez was arrested Tuesday night. Police say Martinez smelled like alcohol and slurred his speech. The 2-year-old's father, James Morris, tells The Newnan Times-Herald his son was asking him for a candy bar in the store's checkout line when Martinez slapped his son's hand and bottom. Morris says his son was not hurt. Police say Martinez was arrested on charges including battery and obstruction. News outlets reported Thursday that police body camera video shows officers struggling to arrest Martinez.
Boner Candidate #2: I KNEW THIS WAS NOT A GOOD IDEA RIGHT FROM THE START
A Minnesota man has been arrested after allegedly stealing a car from a Walmart parking lot, then calling the owner less than two hours later for help starting the vehicle. Edward Leroy Wilson, 37, is suspected of sneaking into the car after its owner turned it on remotely from within the Sartell, Minn., store, the St. Cloud Times reported. The woman who owns the vehicle apparently wanted to warm it up Monday night in frigid evening temperatures, but by the time she went to the parking lot, the car was gone. Police say Wilson had driven the vehicle more than an hour away, but ran into trouble restarting the car after he had parked it.
Boner Candidate #3: THE UTAH LEGISLATURE HAS BEEN PUT ON HIGH ALERT BY NIEDERHAUSER.
Utah legislators were put on high alert after a senator says an unknown woman knocked on the door of his Salt Lake City hotel room and told him she was his date for the night, the same day a news story reported that a House member, who resigned Tuesday, met with a prostitute twice last year. Senate President Wayne Niederhauser, R-Sandy, said he's instructed lawmakers to be cautious, that there may be people seeking to "entrap" them in an apparent scandalous situation to make money off them. Niederhauser said the incident is under investigation, and there were few details available. But lawmakers are clearly on edge in the days after the abrupt resignation of Rep. Jon Stanard, R-St. George, who the Daily Mail of London reported met a call girl twice in 2017 for sex. "I've talked with all the senators," Niederhauser said, "to let them know the situation and to be on high alert in their lives, on social media, questioning those who might have [malicious] intent to try to entrap us in a situation."
Round Two
Boner Candidate #1: DARKER, GAYER, DIFFERENT
John Moody, an executive vice president and executive editor of Fox News, in 2008. In a column this week on FoxNews.com, he sarcastically suggested that the United States Olympic Committee adopt the motto "Darker, Gayer, Different." Credit Frederick M. Brown/Getty Images Fox News on Friday removed an incendiary op-ed article by one of its top executives, after the piece drew criticism for mocking American Olympic officials who had emphasized the diversity of this year's team of athletes. The column suggested, sarcastically, that the United States Olympic Committee adopt a new motto: "Darker, Gayer, Different." The piece, published on Wednesday and written by John Moody, an executive vice president and executive editor of Fox News, caused an uproar on social media. Some of the network's employees expressed dismay that Fox News had allowed the article to be published on its website.
Boner Candidate #2: THE BABE BRACKET CONTEST IS JUST FOR FUN.
Originally published February 9, 2018 at 11:18a.m., updated February 9, 2018 at 05:54p.m. Gov. Asa Hutchinson appeared on a Little Rock morning radio show Friday, during which he commented on the station's annual ranking of local female broadcasters that will continue despite recent criticism. The "Babe Bracket" on 103.7 The Buzz drew national attention after a Feb. 1 blog post by Austin Kellerman, news director at NBC affiliate KARK-TV and Fox affiliate KLRT-TV, called for the end of the contest. His statement was covered by publications including The Washington Post, the Los Angeles Times and Slate. Kellerman argued that the contest, which pits female journalists against each other in four rounds and gives listeners the opportunity to vote, is "blatant objectification."
Boner Candidate #3: WHEW! IT'S REALLY IN YOUR FACE!
Despite concerns that it might allow immodest behavior, a bill advanced on a close vote Thursday to make it crystal clear that breast-feeding is legal in public places. The House Business and Labor Committee voted 6-5 for HB196, and sent it to the full House. "I don't feel that we should ever relegate a woman to a restroom to breast-feed her child," said Rep. Justin Fawson, R-North Ogden, sponsor of the bill. But he and others said some businesses now ask women to go there. "It is an issue here in Utah. Women are asked to move, cover up or leave the establishment while breast-feeding," said Stephanie Pitcher with the Utah Women's Coalition. "We are one of only two states that does not protect breast-feeding in business establishments."
Download X96's App