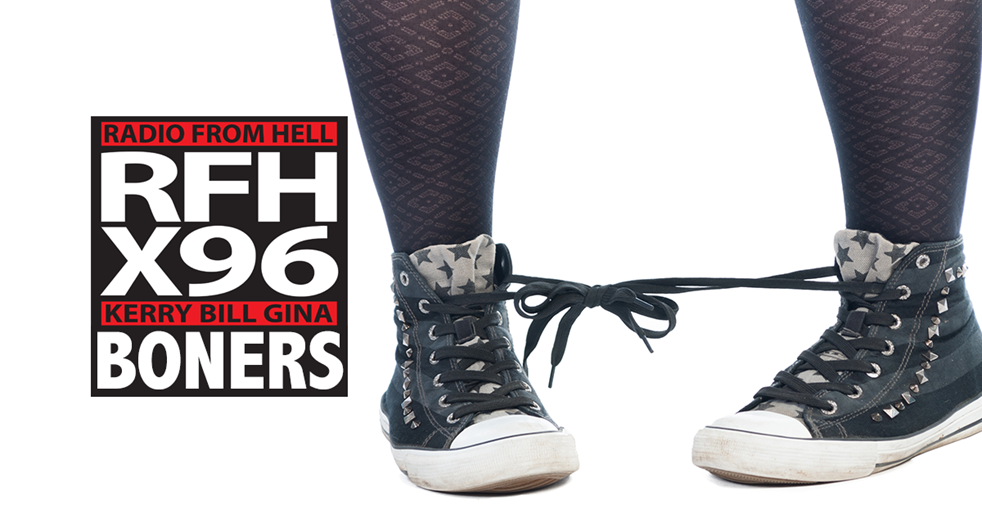 Round One
Boner Candidate #1: NAKED AND DRUNK AT DIAMOND JACK'S.
A Texas man faces several charges after he allegedly threw chairs at police officers while drunk and naked inside a Louisiana casino. Terrence Roquemore, 24 of DeBerry, Texas, is charged with aggravated battery, aggravated assault on a police officer, battery of a police officer, resisting an officer with force,  and disturbing the peace/drunk and obscenity, according to a news release from the Bossier City Police Department. Officers responded to a call at 11:40 p.m. Tuesday regarding a disorderly person who refused to leave DiamondJacks Casino & Hotel in Bossier City. When officers arrived, they spotted a man running around on the second floor of the casino "in an excited state," police said.
Boner Candidate #2: THEY CALL ME THE ASIAN PERSUASION.
A woman wanted for her role in a robbery at a metro hotel has been taken into custody. Oklahoma County Jail records show that Geiselle Stevenson, also known as "Asian Persuasion", was arrested June 18 on a warrant for robbery with a firearm. Oklahoma City Police Department reports show that on June 4 a man told officers he had picked up a woman named "Asian Persuasion" from 10 West Apartments, 7642 NW 10, and took her back to his hotel at 2200 S. Meridian. When entering his room with the woman, two men came up behind him and pushed him into the hotel room at gunpoint. While the man was held at gunpoint, the other suspects began stealing items from the room. The suspects stole tennis shoes, a gold necklace and various clothes from the victim.
Boner Candidate #3: IT GIVES ME A NATURAL GLOW
A STOMACH-churning video shows a woman drinking a cup of her dog's fresh urine while claiming it has cured her acne. American animal lover Lynn Lew, whose face is caked in heavy make up during the clip, says that lapping up her mutt's warm body waste had helped give her skin a natural glow. The woman chugs down the dog's frothy pee in the vile footage. In the disgusting footage, she also incorrectly claims that drinking canine body fluids can help cure cancer. She said: "Many of you have asked me how I always look so good, how my makeup always looks so perfect, or how I always have this natural glow."
Round Two
Boner Candidate #1: SEX CAN BE REALLY EXHAUSTING.
A Kansas man was charged today with lewd and lascivious behavior for his repeated attempts to have sex with the tailpipe of a parked automobile, according to court records. Ryan Malek, 23, was named in a Municipal Court complaint accusing him of exposing himself with the intent of arousing or gratifying "sexual desires." Malek has been summoned to appear in court on July 19 to answer the criminal charge. Pictured above, Malek, cops say, was intoxicated when he sought to tryst with a vehicle on May 1 in Newton, a city 25 miles north of Wichita.
Boner Candidate #2: SORRY SIR. MY CARD HAS BEEN DECLINED.
Authorities say an Arkansas thief got his just deserts when he tried to pay for a meal using the waitress's stolen credit card. Police spokesman Lt. David De Foor said in a news release that officers arrested 21-year-old Shamon West on Tuesday at Shannon's Restaurant in Pine Bluff. He says that "having no desire to pay for the fellow's meal," waitress Flora Lunsford called to report that the man had tried paying for his meal with her stolen credit card. De Foor says officers found other items on West that had been in Lunsford's purse when it was stolen from her car Sunday at a nearby gas station while she was inside, including her Social Security card and driver's license.
Boner Candidate #3: ROBBING THE COP SHOP IS NOTHING TO BRAG ABOUT.
A Heyburn man stole $2,000 worth of equipment from the new Rupert Police Department then bragged about it on social media, police say. Austin George Toner, 22, is charged with felony grand theft, felony burglary and misdemeanor petit theft. Toner, an employee of the construction company working on the new department, stole tools and a cabinet Feb. 8 from the police department at 633 Fremont Ave., court records say. Toner was arrested Thursday. In late February, two women came to police to report that Toner was talking on social media about burglarizing the department. Detectives received a search warrant for the social media account and found Toner had talked to several individuals about the event.
Download X96's App