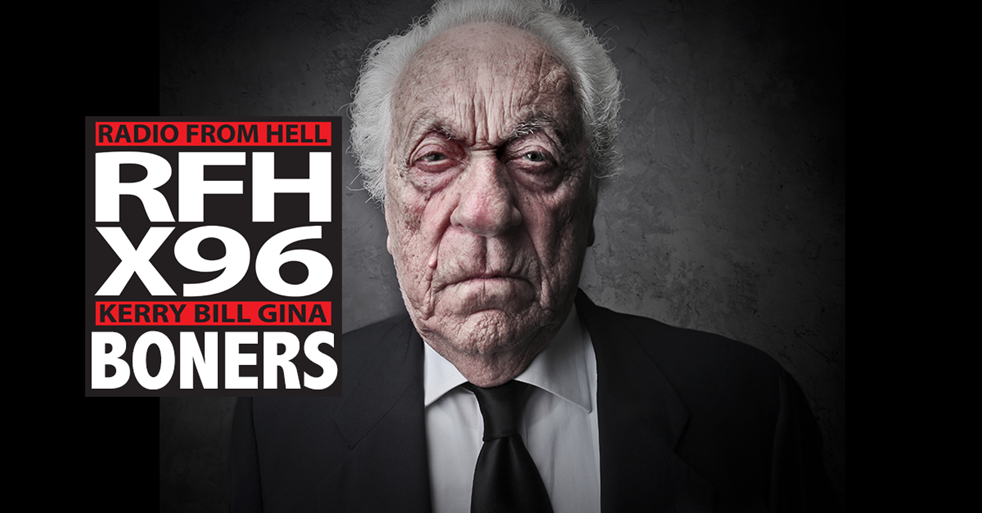 ROUND ONE
BONER CANDIDATE #1: THAT'LL SHOW 'EM.
An Alabama grocery store this week announced that it will not stock Pepsi products bearing the NFL logo to protest against football players who kneel in protest during the national anthem, Fox News reported Saturday. The S&Z Grocery located in Athens, Alabama, announced its decision in a post on its Facebook page earlier this week. "This may cause me to lose some business, but here goes. S&Z supermarket currently will not be selling 20 ounce Pepsi or Diet Pepsi," the store said. "These two items are currently produced with the NFL logo on them. I refuse to sell the product until the logo is removed. I will not bow down in order to make a dollar as long as the athletes are allowed to bow down and disrespect the flag and country I love." Stewart told WHNT that, although he understood why players were protesting, he doesn't "agree with the tactic." "I think there are other ways to deal with it," he said. "This has brought attention to it. I'm sure there is good that comes from this, I just don't agree with the tactic."
BONER CANDIDATE #2: PEOPLE WILL THINK YOU'RE IDIOT BECAUSE YOU'RE IDIOTS
CBS News recently spoke to a group of so-called Flat Earthers who believe that the scientific community has pulled off a great hoax by claiming that the world is in the shape of a globe. In a segment that aired on CBS Sunday Morning, reporter Brook Silva-Braga interviewed a group of people who are trying to prove that the world is flat and that a wall of ice around the perimeter is containing all of the sea water. "Probably most people who hear about it will laugh at it, think we're idiots," Flat Earth believer Patricia Steere told CBS News. "We're not idiots. We're intelligent people from all walks of life and all ages." According to Steere, photos of the Earth from space are "completely and utterly false." She believes that the Sun and the Moon are "probably about the same size." And she said that photos of astronauts are always "completely fake."
BONER CANDIDATE #3: NEVER TAKE A CHAINSAW TO A LAWNMOWER FIGHT
A Tennessee man lost one of his legs after his son — trying to fend off the 76-year-old's chainsaw attack — drove over his pop with a lawn mower. Douglas Ferguson, 76, was trying to attack his son with a running chainsaw as the younger man mowed the lawn at a home on U.S. Highway 421 back on June 28, according to a police statement obtained by the Bristol Herald-Courier. When cops arrived, Ferguson was bleeding from his leg and his head. The pair had been squabbling for a while, cops said. Police were unable to serve an arrest warrant for Ferguson until Tuesday, because of the severity of his injuries. He was charged with second-degree attempted murder, as well as a probation violation on an original charge of aggravated assault, according to the report. He was jailed on both charges, and bail was set at $25,000 for the attempted murder bust, cops said.
ROUND TWO
BONER CANDIDATE #1: THAT GOLF SPIKE THING WAS JUST A METAPHOR
During a short Facebook live segment Friday morning, Pennsylvania's Republican gubernatorial candidate Scott Wagner came up with a very specific threat against his opponent, Democratic Gov. Tom Wolf. "Between now and November 6, you better put a catcher's mask on your face because I'm going to stomp all over your face with golf spikes," said Wagner, who is trailing Wolf in the polls. "Because I'm going to win this for the state of Pennsylvania, and we're throwing you out of office because I'm sick and tired of your negative ads." Wagner stood under a billboard in York, Pennsylvania, that features a negative ad about him. The ad criticizes his trash-hauling company for being too harsh in suing customers who were late on their bills. "I want to puke when I see those ads," Wagner said. A spokesman for Wagner told HuffPost the comments were just a figure of speech.
BONER CANDIDATE #2: I LIKE TO PLAY TAG AND HIDE AND SEEK.
A survey that asked fifth-grade students in Vermont about their sexual history, preference and gender identity has drawn complaints from parents. The survey sent to Windsor Elementary School students was conducted by WISE, a nonprofit domestic violence prevention and advocacy group, WPTZ-TV reported. A notice was sent to parents allowing them to opt their children out of the survey, but parent Vanessa Beach said she never received it. While she doesn't oppose topics on gender identity and sexuality being discussed, Beach said she feels the survey questions were inappropriate for her daughter's age group. "My daughter is 10. So are all the other kids who took this," Beach said. "A sexual partner at 10 years old would be called sexual abuse." A WISE representative said the survey questions were created with University of New Hampshire researchers with whom the group is sharing the collected data.
BONER CANDIDATE #3: BATTERY WITH WEENIES.
Police in Florida arrested a hungry 22-year-old jerk who pelted his mom with sausages because she accidentally bumped into him while making his dinner. Hermes Callijas-Gasperin attacked his mother on October 8 in their Bradenton home, the Smoking Gun reported. The food fight erupted when Callijas-Gasperin demanded his mom make him dinner, and she said she was busy. When she did begin to cook his meal — sausages — she accidentally knocked into her son. The wiener threw the sausages at her, hitting her in the eye, and then put his hands on her neck and pushed her, the report said. Grilled by Manatee County cops, Callijas-Gasperin claimed he only wanted his mom to apologize. He was arrested and charged with misdemeanor domestic battery.
Download X96's App