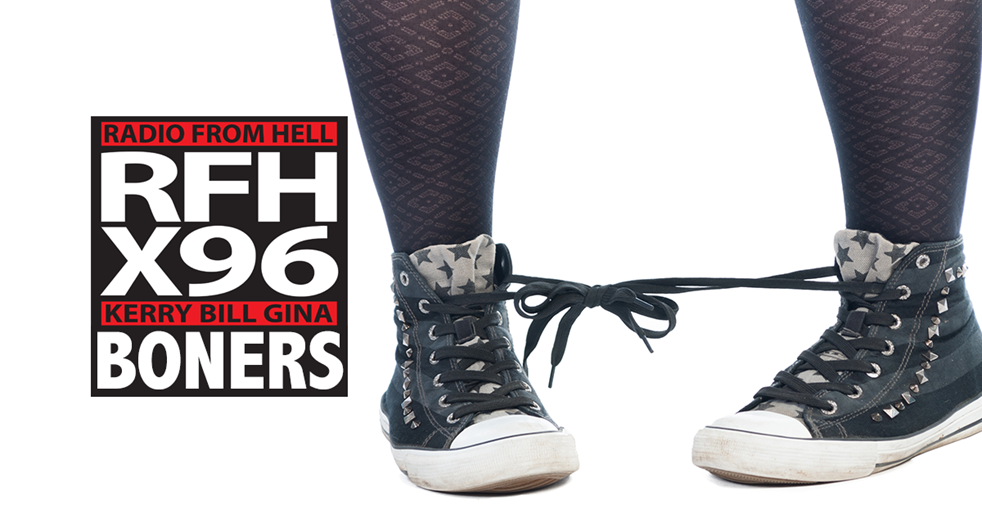 Boner Candidate #1: I WAS PROVOKED
A woman threw a cup of urine at a DC Metrobus driver after being told to "Have a nice day," in a tone she didn't like, according to a new report. Opal Brown, 38, turned herself in to police on Wednesday in connection with the Aug 26. assault, and told NBC affiliate News4 she hates the city's metro system, the station reported. "I was provoked. I hate Metro," said Brown, who's lived in DC her whole life. "I've been catching Metro for 35 years. They've done s— for me."
Boner Candidate #2: YOU GONNA GO MISSIN' IN THE OKEFENOKE SWAMP
Georgia's Republican state Rep. Jason Spencer told his former colleague on Tuesday that she and others supporting the removal of state-sponsored Confederate monuments and landmarks could "go missing." Attorney and former state Democratic Rep. LaDawn Jones, who says she regularly debated with Spencer in person and online, was shocked by the menacing comments she received. The exchange began on a Facebook post, when Spencer posted a picture of the Jefferson Davis memorial. Jones had criticized his support for Confederate monuments, arguing that the objects shouldn't be supported by state tax dollars.
Boner Candidate #3: THE CHRISTIAN MANEFESTO ON SEXUALITY
A nationwide coalition of more than 150 conservative Christian leaders signed a statement, released Tuesday, affirming their beliefs on human sexuality, including that marriage is between one man and one woman and approval of "homosexual immorality" is sinful. The Council on Biblical Manhood and Womanhood's list of 14 beliefs, referred to as the Nashville Statement, is a response to an increasingly post-Christian, Western culture that thinks it can change God's design for humans, according to the statement. "Our true identity, as male and female persons, is given by God. It is not only foolish, but hopeless, to try to make ourselves what God did not create us to be," the statement from the coalition members reads.
Download X96's App