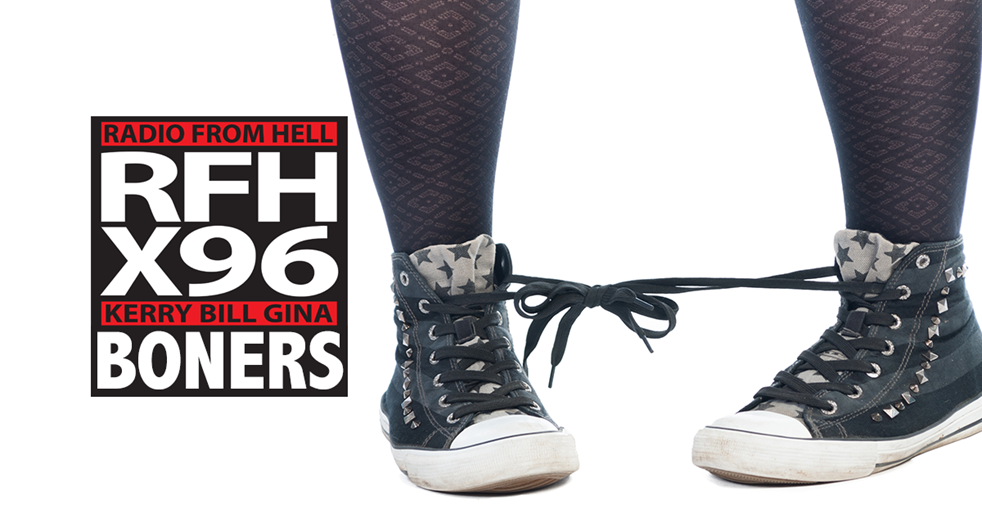 Boner Candidate #1: GENERAL HOLMES LOVES ME. I'M SURE HE DOES.
The FBI is investigating after a 70-year-old Oklahoma woman said she was duped out of more than $225,000 by someone posing online as a U.S. Army general stationed in Syria. Phyllis Lindsey tells The Oklahoman that she was contacted on Facebook by someone alleging to be "Gen. Lester Holmes." The widow says they began talking and a "romance happened really fast." An FBI affidavit says Lindsey made four wire transfers in October. She believed the money was being used as payments for the delivery of luggage containing his discharge papers and money.
Boner Candidate #2: MY AUNT IS INSIDE HIDING UNDER A BLANKET.
Two women are facing charges after six children were found living in poor conditions in a South Carolina home, according to WHNS. Fallon Stowell, 27, and Logan Stowell, 26, both of Lyman, are charged with cruelty to children and possession of drug paraphernalia. Officers came to a home in Lyman on Friday after a report of multiple children in diapers only playing in a front yard unsupervised. When officers arrived, they found six children, all under the age of 5, in the yard. Pieces of a broken mirror and other glass were on the ground in the yard and three of the children had diapers drooping from being soiled, according to a police report obtained by WHNS. When police arrived, the oldest child said his parents weren't there, but his aunt, Fallon Stowell, was home. According to the report, officers found her inside the home with a blanket pulled over her.
Boner Candidate #3: THINGS ARE ROTTEN IN THE BIXBY SCHOOL DISTRICT
The superintendent of a school district in Oklahoma resigned on Tuesday amid allegations that a 16-year-old football player was sexually assaulted with a pool stick by his teammates during an event at the superintendent's home, officials said. The teenager was attending a team function in Bixby, Okla., in September at the home of Robert Kyle Wood, the superintendent of Bixby Public Schools, when three teammates held the student down and a fourth teammate used a pool stick to sexually assault him, which caused "significant pain" and bleeding, according to an affidavit prepared by an investigator with the local district attorney's office. A fifth teammate recorded video of the attack on his cellphone while other teammates watched and laughed, the affidavit said.
Download X96's App