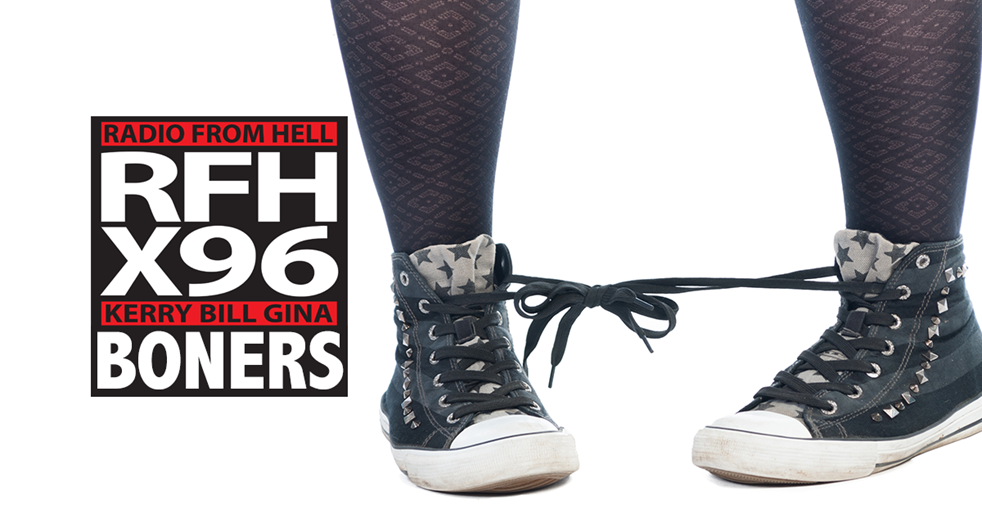 Boner Candidate #1: GRANDMA ASKED ME IF I LIKE MARTIAL ARTS
Police in China are investigating a mixed martial arts fight club involving hundreds of orphans and abandoned children, some as young as 12, according to reports. The training ground for tomorrow's aspiring MMA stars is featured in a six-minute video showing dozens of undersized fighters sparring and training as they explain what brought them to the Enbo MMA Club in China's southwest Sichuan province. "My grandma asked me, 'Do you like martial arts?' Then I said, 'Yeah, I like it,'" Xiao Wu, 14, explained. "So she brought me here." The club, which has trained more than 400 fighters since 2001, is now under investigation after footage of exhibition fights surfaced online, some depicting children as young as 12, the South China Morning Post reports. The club's manager, Zhu Guanghui, has said the club is now cooperating with authorities, according to the Beijing Youth Daily.
Boner Candidate #2: UH, I THOUGHT IT WOULD BE FUNNY?
A Texas teen who ran into a church half-naked saying she was raped was indicted for what turned out to be an elaborate hoax. Breana Harmon, 19, was charged Wednesday with two counts of tampering with physical evidence and two counts of tampering with a government record, which are felonies, according to the Herald Democrat. Officials said that teen, who also uses the last name Talbott, made a false report to police on March 8 claiming to have been abducted and gang-raped behind a church in Denison, Texas. The teen turned up at the local church covered in blood and wearing only a shirt, bra and underwear. She allegedly told parishioners that black men had taken her into the woods and raped her. Harmon, then 18, told police that she was raped by two black men in ski masks while a third pinned her down. She claimed that the suspects had kidnapped near her car in an apartment parking lot, news station KXII reported.
Boner Candidate #3: WELL, IT IS VERY RELAXING
A teacher who advised a pupil to pleasure herself to combat stress has escaped a ban. Paul Gibbinson told the teen it was "scientifically proven to work" and asked her to keep it a secret. The 49-year-old later asked her: "Tried that thing yet?" The girl was in his design and technology class at the Magna Carta School in Staines, Surrey, which he has since left. Staines is a suburban town on the outskirts of London. During the misconduct panel Gibbinson denied telling the girl to keep it a secret which was later found proven. Martin Greenslade, misconduct panel chair, said: "The panel heard evidence from Pupil A that she confided in Mr. Gibbinson as to difficulties she was experiencing at home, and with her boyfriend at the time." "Over the course of the academic year she would regularly speak to Mr. Gibbinson alone in a classroom about her ongoing difficulties." "Pupil A gave evidence that during one of these conversations in 2014, Mr. Gibbinson referred to masturbation and that this was, 'scientifically proven to work' as a form of stress relief."
Download X96's App