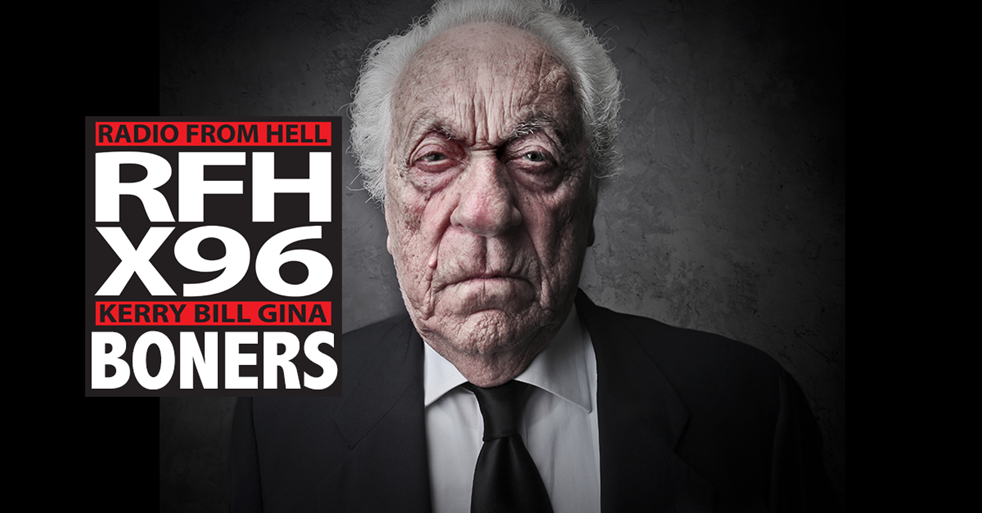 Boner Candidate #1: TAKE ME TO TARGET AND BE QUICK ABOUT IT
A North Carolina man was arrested for kidnapping a family at gunpoint — and forcing them to take him shopping at Target. Rollin Anthony Owens Jr., 29, pulled up to a house in the West End neighborhood of Durham, Tuesday morning and knocked on the door to ask for money. around 7 a.m. When a resident gave Owens some cash, police say he used a gun to force the family — a man, woman and two children — out of the house and into their car. He then made the driver pull over at a convenience store and then a Target, where he forced the family to buy him gift cards and bags of clothes, according to ABC11. One of the victims was able to ask a Target employee for help and the worker called 911. Police arrested Owens around 8:30 a.m.
Boner Candidate #2: SIGNS? WHO NEEDS SIGNS?
AVON LAKE, Ohio — An Ohio man is facing charges after police say he stole more than 500 signs, claiming they were an eyesore and a distraction to drivers. John Hoelzl, of Avon Lake, was charged Wednesday with a felony count of receiving stolen property. Police say the signs, valued at more than $5,500, were taken over a period of several months. The Avon Lake Police Department began investigating the thefts after receiving several complaints. Police say some of the signs were illegally posted, but most had been granted city approval. Hoelzl tells WJW-TV in Cleveland that he "probably shouldn't have" taken the signs and he expresses his apologies. Court records show he faces a preliminary hearing June 29.
Boner Candidate #3: WOMEN ARE TO BLAME FOR PEDOPHILIA IN THE CATHOLIC CLERGY
One of the Catholic Church's high-ranking clerics has spoken out about the problems facing Catholicism today, and in particular, the epidemic of pedophilia, claiming that women are the root cause. According to Pope Francis's former competitor for the role of the Vatican's leader, Cardinal Raymond Burke, the rampant crisis of pedophile priests was brought on by women who "feminized" the church and discouraged "manly" men from participating in clerical life. Serving mass is a "manly" job argues the Irish American Cardinal, as he claims that the participation of women and girls into the daily life of the church has a chilling effect on priests, causing them to turn to "immoral and unpriestly vocations" such as "abusing minors". Speaking to a group called The New Emangelization, Burke claims that introducing altar girls changes the dynamic between priests and altar boys
---
Subscribe to X96's News!
Get the latest music news, contests and flyaways, and more straight to your inbox with our weekly emails.