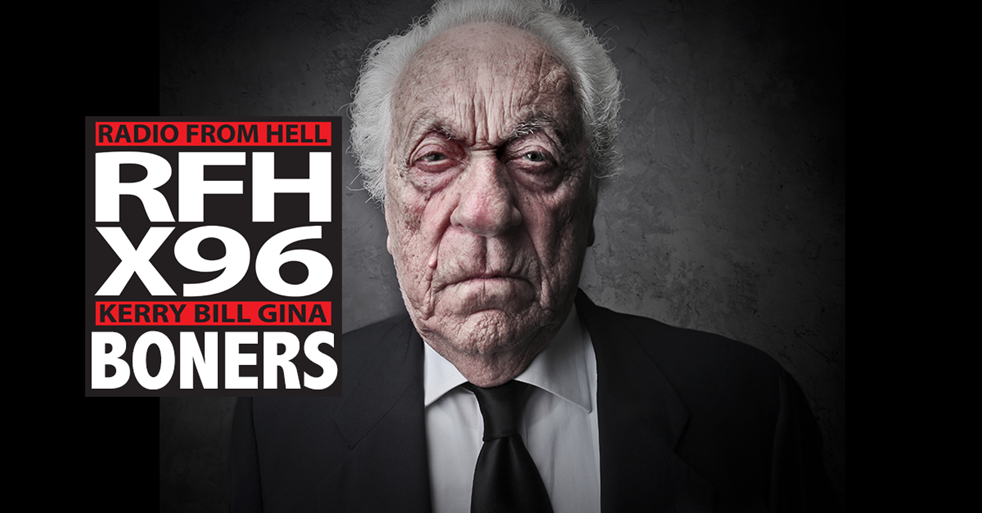 Boner Candidate #1: AND YOUR DOG IS A JERK
6:51 a.m. A Kalispell man reported that someone had just spent the last few hours trying to break into his house. The undeterred burglar finally got into the house and was now making a scene. The reporting party wanted law enforcement to remove the man.
9:38 a.m. A Kalispell man found some weird-looking mushrooms.
11:16 a.m. A local man called police because one of his "drug-crazed" neighbors stole his chainsaw.
2:45 p.m. Some rowdy kids drove their 1980s beater through a fence.
4:14 p.m. A Columbia Falls man reported that his neighbor's dog is a jerk.
5:08 p.m. Some books were found in a gully.
6:16 p.m. A Kalispell woman called police because she believes she has been a victim of fraud. A few days earlier, a man claiming to be a police officer called and informed her that she owed the IRS more than $1,400 in taxes. The man said the best way for her to pay the IRS was to buy a bunch of iTunes gift cards and then call him back with the numbers on the back of each card. The woman did as the man said, but after giving it some more thought, she decided it was a pretty weird request and called the police.
Boner Candidate #2: IT WAS FOR FUN; HE LOVES IT.
More news of a serious breach of duty from those entrusted to care for our most vulnerable: An Ohio preschool teacher has been fired after another teacher snapped a photo of her dragging what looks to be an African American tot down a hallway. The unnamed teacher was an employee with Alta Head Start, a program that works with Youngstown City Schools and serves 845 students up to 5 years old, according to WKBN. After the whistleblowing educator took the snap, she told the school's administrators about the horrific breach of protocol. The school district promptly fired the woman, and the CEO of Alta Care Group, said the teacher's behavior was inexcusable.
Boner Candidate #3: WE DON'T HAVE NO GAY, JEWISH, MUSLIM BABIES YOU CAN ADOPT ANYWAY.
Parents seeking to adopt children in Texas could soon be rejected by public or private agencies with religious objections to them being Jewish, Muslim, gay, single, or interfaith couples, under a proposal advancing in the Republican-controlled Legislature. Five other states have passed similar laws protecting faith-based adoption organizations that refuse to place children with gay parents or other households on religious grounds — but Texas' rule extends to state-funded agencies. Only South Dakota's is similarly sweepingly. Republican sponsors of Texas' bill, which is poised to pass Saturday in the state House, say it is designed to support the religious freedom of adoption agencies and foster care providers. But opponents say it robs children of stable homes while funding discrimination with taxpayer dollars.
Download X96's App