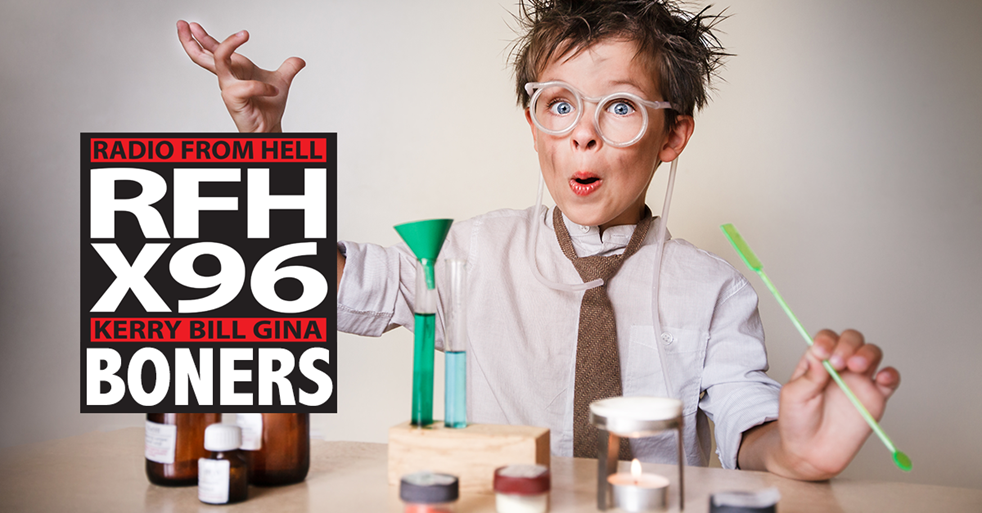 Boner Candidate #1: STAY BACK; THAT ZUCCHINI IS GONNA BLOW!
A German man thought he had discovered an unexploded World War II bomb in his garden, but it turned out to be a harmless — though humongous — zucchini, according to a report. Police rushed to the scene in the town of Bretten, near the southwestern city of Karlsruhe — where the 81-year-old man discovered the whopping 16-inch, 11-pound vegetable on Thursday, The Telegraph reported. At first, the dark-colored summer squash "really did look very like a bomb," officials told the outlet.
Boner Candidate #2: LET'S HAVE AN INDIAN HUNT.
A chamber of commerce in Maine is apologizing for a holiday promotion that asked participants to "Hunt for the Indian," an event blasted by some critics as "absolutely horrific" and totally tone-deaf. The planned event by the Skowhegan Area Chamber of Commerce featured a Native American figurine, which was to be hidden in a local business for participants to find using clues posted on the group's Facebook page. Winners would be offered discounts of up to 20 percent. But, after backlash from the community, the group canceled the promotion and offered a mea culpa Sunday on its Facebook page.
Boner Candidate #3: RETURN THE COMPUTER OR WE'LL PROSECUTE.
Layne Barlow, a 14-year-old, was born with a condition that has left her unable to speak. To communicate, she used a Tobii Dynavox Speech Generating computer valued at $17,000. The eye-scanning technology helped her communicate at school, home and with her friends. On Wednesday night, investigators say her computer was stolen out of her families van while her family was attending church at Cornerstone Church of the Nazarene in Franklin County. The theft has left Barlow's family heartbroken and desperate for its return. "There are unintended consequences that are associated with when you take something from someone," says grandfather Marvin Barlow. "You might just see it as a computer, a laptop. But as you see now, you have taken away from her the ability to communicate with her peers and with us and her teachers."
Download X96's App