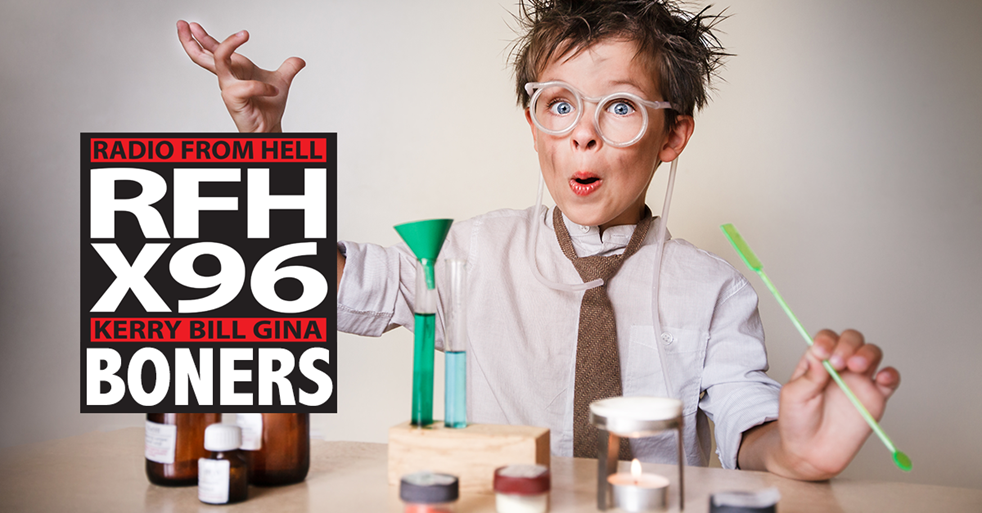 Boner Candidate #1: JESUS COMMANDED ME.
A Leesburg woman was arrested Thursday after she tailgated a deputy, then told him that "Jesus commanded" her to do so, officials with the Lake County Sheriff's Office said. A Lake County deputy was driving his patrol car when he noticed a beige Volkswagen within inches of his bumper, according to the arrest report. The deputy made a right turn and got into the far left lane of U.S. Highway 441, when he again noticed the same car tailgating him. The report said the Volkswagen then went into the center lane, where the woman behind the wheel began staring at the deputy. The affidavit states that the woman swerved in the deputy's direction three times, almost causing the two cars to crash. The deputy pulled over 52-year-old Kristin Betz and asked why she was driving in such a dangerous manner. Betz said "because I was praying for you and your salvation." When asked the question again she replied, "Jesus has commanded me to," according to the report.
Boner Candidate #2: THAT'S NOT YOUR BOYFRIENDS CAR.
A woman trashed what she thought was her "cheating" boyfriend's car in a drunken rage — only to discover it belonged to a total stranger. Christine Ann Potten tore off the rear windscreen wiper and door trim and kicked off the driver's mirror in a 1:00 a.m. wrecking spree. It was halted when a resident awakened by the commotion opened his window and shouted: "That's not your boyfriend's car." Potten, 38, staggered back home but left a trail of blood spots after cutting herself in the attack on the silver Peugeot 307. Police were called and she answered the door with her finger dripping with blood and told them: "I'm a naughty girl aren't I?"
Boner Candidate #3: THE WATERMELON WAS A BAD CALL.
It's a tradition at one Detroit firehouse for new firefighters to introduce themselves with a gift for their colleagues — but one man's gift choice apparently got him fired, according to WJBK. Instead of the usual gift of doughnuts, 41-year-old probationary firefighter Robert Pattison decided to greet his fellow Engine 55 firefighters – most of whom are black – with a large watermelon topped with a pink ribbon. Several African-American firefighters were reportedly offended by the watermelon, which has been used as a racist symbol dating back to the slavery era. "When you get your first detail at a firehouse, you pretty much know what you are getting yourself into," said Engine 55 firefighter Patrick Trout. "So you would have to say it was probably a bad call." Pattison said he didn't mean to offend anyone and claimed it wasn't supposed to be a joke, but the department decided to fire him, according to WJBK, who received this statement from Fire Commissioner Eric Jones: "There is zero tolerance for discriminatory behavior inside the Detroit Fire Department. On Saturday, Sept. 30, 2017, at Engine 55, a trial firefighter (probationary employee) engaged in unsatisfactory work behavior which was deemed offensive and racially insensitive to members of the Detroit Fire Department. After a thorough investigation, it was determined that the best course of action was to terminate the employment of this probationary employee."
Download X96's App