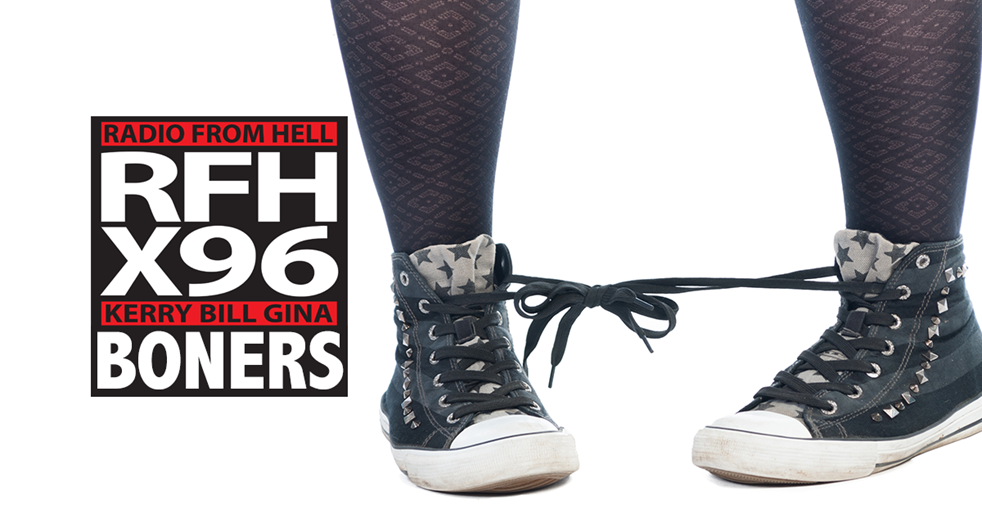 Boner Candidate #1: HAPPY RACIST HALLOWEEN
Two photos on social media showing students in Ku Klux Klan robes have prompted backlash at a Virginia high school. Chesapeake Public School officials said they are investigating two controversial photos reportedly featuring Hickory High School students, according to news station WVEC . Both of the photos depicting students in KKK attire were posted to Instagram. In one post, a pair of teens are seen extending their arms in a Nazi salute. "Happy Halloween f–kers," the caption read. School officials wouldn't confirm whether there would be consequences for the offensive posts.
Boner Candidate #2: SCOUTING IS SUPPOSED TOUGHEN KIDS UP
A Pennsylvania Boy Scout leader accused of smashing two Scouts' heads together at a camp meeting has been criminally charged. State police on Tuesday announced charges of harassment, simple assault and child endangerment against 28-year-old Matthew McKeon. The charges stem from an Oct. 14 meeting at Hawk Mountain Boy Scout Camp in Schuylkill County. Police say the Birdsboro man discussed two boys' involvement in a Cub Scout Halloween costume contest, then knocked their heads together. The boys complained of concussion-like symptoms afterward.
Boner Candidate #3: MAN, THAT GANGBANGER IS HOT!
A California gang member's mugshot has fans drooling on Facebook, with some even offering to pay to spring her from jail. Mirella Ponce, whom authorities said is a Tiny Rascal Gang member, was arrested on Monday during a routine traffic stop in Fresno. The tatted 20-year-old, who was with her infant child and two other TRG gang members, was in possession of a loaded stolen firearm during the stop. She was arrested on two felony weapons charges and another passenger was busted for an unrelated felony. Both were booked at Fresno County Jail.
Download X96's App