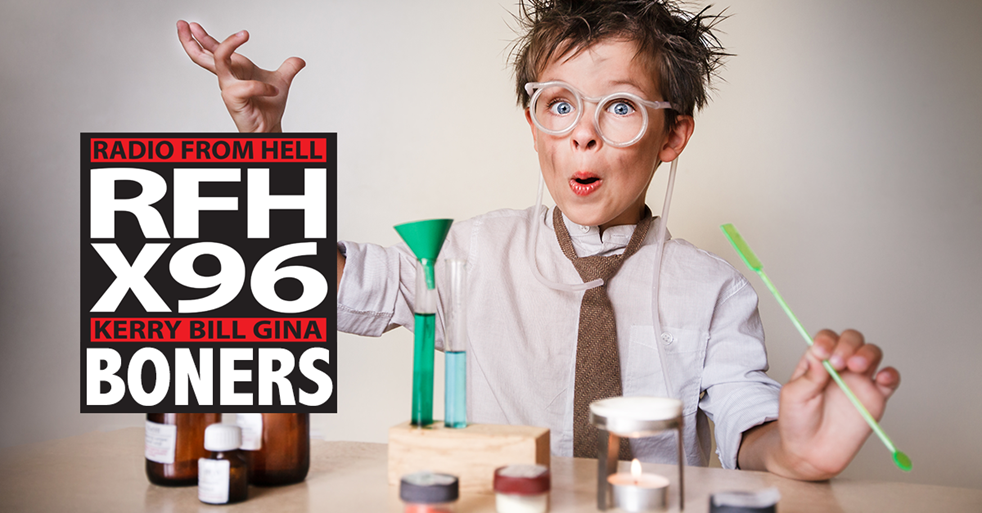 Boner Candidate #1: FOX AND FRIENDS KILMEADE IS A DOLT.
Leave it up to a Fox News Channel talk show host to ask a tone-deaf question. During a somber discussion by Interior Secretary Ryan Zinke of a 9/11 memorial on the 16th anniversary of the terror attacks on New York and the Washington area, "Fox & Friends" host Brian Kilmeade asked: "Do you worry 100 years from now someone's going to try to take that memorial down like they're trying remake our memorials today?" Zinke was talking about the Flight 93 National Memorial in Shanksville, Pennsylvania, that commemorates the brave airline passengers who battled hijackers and took down a fourth plane on 9/11, preventing an additional terror attack on Washington. What happened on Flight 93 "is an example of America sticking together," Zinke had said, adding that the memorial honors "American heroes."
Boner Candidate #2: THEY HAD SHELTER AND A PLACE TO PLAY WHEN THE STORM PASSED
A mother in Oregon is accused of leaving her two young children at a park so she could go to a tattoo parlor and get some new ink, police said. Ana Lisa Lara, 28, of Hillsboro, was arrested Saturday after a family at Harleman Park in Cornelius saw her children, ages 3 and 8, unattended inside a public restroom, investigators from the Washington County Sheriff's Office told The Oregonian. Lara's children, who were using the bathroom as shelter from a rain storm, had been left alone at the park for about an hour, according to investigators. Lara returned to the park about 30 minutes after the family who found the kids called police. Lara was later charged with first-degree criminal mistreatment, recklessly endangering another person and second-degree child neglect. .
Boner Candidate #3: THANKS FOR YOUR HONESTY….YOU ARE SUSPENDED.
A student received a three-day suspension and a citation after he said he accidentally brought a pocket knife to Brownsville Area Middle School on Monday. Thomas Ross Jr., 13, told Pittsburgh's Action News 4 that he used the knife to help his father open a cardboard box and set up a futon Sunday night before putting it back in his pocket. Ross said he wore the same shorts to school Monday, then realized during second period that the knife was still with him. Ross said he immediately asked to go to the office, where he told the secretary and principal that he had accidentally brought a pocket knife to school. Ross' father said he got a phone call from the school and was told that Thomas had been suspended for three days and would also be receiving a citation.
Download X96's App