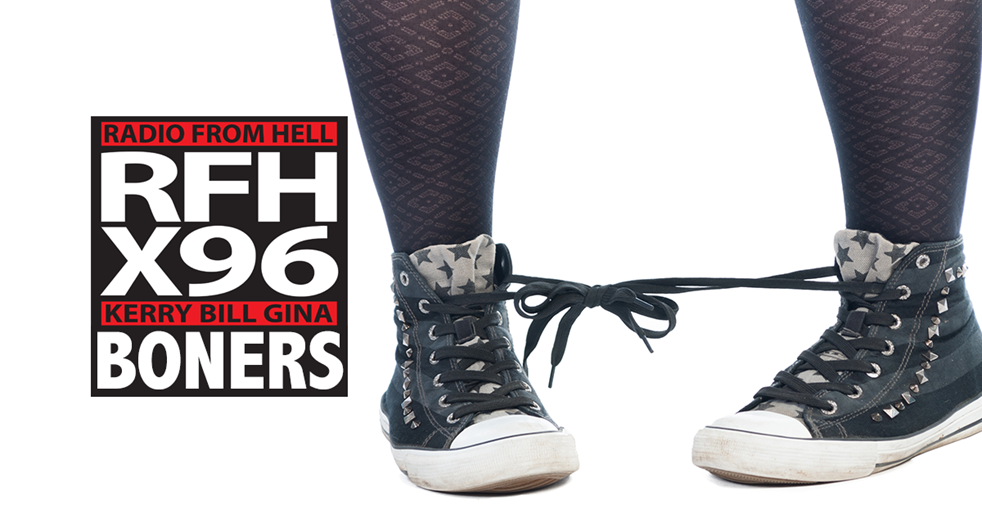 Boner Candidate #1: WE PROBABLY SHOULD HAVE NAMED THE SHOP 'GET YOUR METH HERE'
Here's a double entendre for you: An auto shop in Colorado called "Get Your Fix Automotive" would not only fix your car, but also sell you meth, heroin or cocaine while you waited, according to a federal indictment unsealed on Tuesday. A string of drug busts in Minnesota involving marijuana being smuggled across the border in brand… Authorities looked into the shop after determining the owner, 30-year-old Daniel Vasquez, had four prior felony convictions, including three drug charges, according to an affidavit submitted in court, which you can view below. Between March and August of this year, the affidavit says, undercover FBI agents arranged multiple purchases of heroin, meth, and even a purple handgun. During visits to the shop, authorities took videos and photos, which showed Vasquez holding bags of drugs and a rifle with a scope attached hanging at the location.
Boner Candidate #2: I DUNNO…MAYBE THE PUG NEEDS A TUX
A former administrative assistant to an Arkansas county official has pleaded guilty to fraudulent use of a credit card after prosecutors accused her of using public money to buy personal items, including a tuxedo for her pet pug. Kristi Goss was set for trial this week but pleaded guilty Monday. Authorities accused Goss of fraudulently charging $200,000 to a Garland County credit card on purchases including the dog tuxedo, a diamond bracelet, tickets to Arkansas Razorbacks sporting events, sequined throw pillows and pet insurance. Goss had worked as an administrative assistant for the Garland County judge in Hot Springs, about 45 miles (70 kilometers) southwest of Little Rock.
Boner Candidate #3: WE GOT SOME UTILITIES, WE JUST COULDN'T AFFORD A POLE.
The Jacksonville Sheriff's Office in Florida says they caught a pair of men trying to make off with a massive utility pole Wednesday morning. They tweeted a picture of the two men, seated on a curb in handcuffs. In the background, there is an SUV with a giant pole strapped to the roof. Multiple police departments in Florida have warned citizens about using the hurricane as an opportunity to commit crimes.
Download X96's App