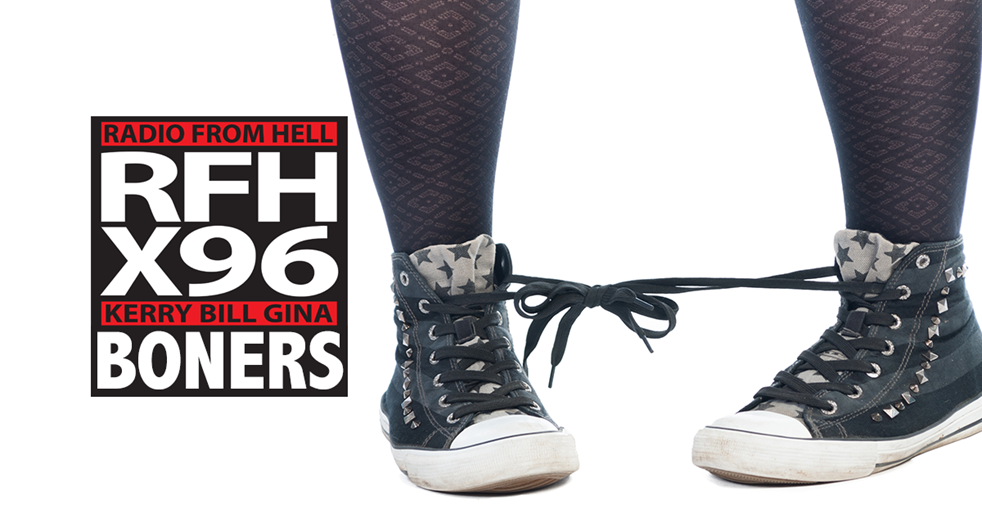 Round One
Boner Candidate #1: ONLY GOD CAN JUDGE YOUR TATTOO
Naz Mila, 26, wanted to get a tattoo that said 'only God can judge my mistakes and truths' – a well-known phrase in the country. But she appears to have used a dodgy translator which gave her: 'I can judge a single god with my wrongs and wrongs.'  The tattoo, which she had done at the Ramazan Silver tattoo and piercing parlour in Turkey's biggest city of Istanbul, goes all the way from her chest to just above her knee. She posted the photo of the tattoo – along with the tattooist, seen pointing proudly at his handiwork – to Instagram, where it was quickly ridiculed by her followers. Mila, who is originally from Azerbaijan, was one of the most popular stars on 'With Zuhal Topal', a Turkish matchmaking show in which male contestants try to find a bride. The controversial show was taken off air over allegations that contestants had sex for money. Mila regularly shares provocative selfies with her army of more than 860,000 followers on Instagram. But the photograph she shared of herself showing off her new tattoo did not have quite the effect she intended. One, calling herself Susma, commented: 'Both the tattoo artist and the girl are douches'.
Boner Candidate #2: WHAT HAVE YOU GOT TO SAY FOR YOURSLELF, GORDIE MORROW?
DAVENPORT– It's been three months now, and this mother has still not been able to properly grieve the loss of her only son, Drew. Drew Morgan died in a motorcycle accident on the corner of Division Street and 53rd Avenue back in July. Drew's mom, Denise, will always have 19 years worth of happy memories, but one, she says, casts a dark shadow she can't see past. "Forever attached to this now, my son dying, is this. It's like this dirtiness attached to greed, pure greed," says Denise Cundell Day. Immediately after the accident, support came in from all over the Quad Cities in the form of bake sales, cards, and fundraisers. There was one benefit though, the Drew Morgan and Family Benefit, that collected money with a 50/50 raffle, a silent auction, and a bike ride. "People gave things that we know. They donated gifts and items to this auction. We tried to get family and friends down to support it."
Boner Candidate #3: STOP WITH THE RACIST HAIR. STOP.
The NAACP Legal Defense Fund sent a letter to the Florida Department of Education earlier this month asking it to take action against schools that ban students from sporting dreadlocks, braids and other traditionally African-American hairstyles. The letter, which calls such hair policies racially discriminatory, comes after a HuffPost investigation into the issue. The HuffPost investigation found that at least 20 percent of private schools participating in Florida's Hope Scholarship Program have strict hair policies with distinct racial undertones. Six schools ban or regulate dreadlocks, Afros and braids. The NAACP LDF cites this data, saying the policies are either "discriminatory on their face or may lead to discriminatory application against African-American students." The Florida Hope Scholarship is a voucher program that gives publicly funded scholarships to kids who have experienced bullying. However, many of the schools that participate in this program either ban LGBTQ students or have strict hair policies that disproportionately affect African-American students.
Round Two
Boner Candidate #1: WHAT? I TOLD THEM TO BEHAVE.
A mother was jailed Sunday after her 11-year-old son was found staggering along a street while intoxicated on cinnamon whiskey, police in Westmoreland County, Pa., say. The mother, Tina Nicole Gongloff, 31, was charged Monday with child endangerment and reckless endangerment, TribLive.com reports: Police were called to an address in Trafford, Pa., around 5 p.m. Sunday and witnessed the boy yelling at passing traffic before running into his home. A witness told police the boy drank nine small bottles of Fireball Cinnamon Whisky that were in the refrigerator, according to an affidavit in the case. Meanwhile, Gongloff's 13-year-old daughter had a pack of cigarettes in her bra, police said. The boy was taken to a local hospital, where he had a blood-alcohol content of 0.41 percent, police said.
Boner Candidate #2: UP YOURS SQUIRREL HATERS
A passenger was booted from a Frontier Airlines plane in Orlando after she came aboard with a nutty companion — a squirrel that she insisted was her emotional support animal. The woman noted in her reservation that she was flying Tuesday night with an emotional support pet, but did not indicate that it was a squirrel, according to WKMG. She refused to get off the Cleveland-bound flight, so the crew summoned police, who told the rest of the passengers to deplane so they could deal with the woman, the airline said. "Police eventually escorted the passenger off the aircraft and took her to the main terminal," according to Frontier, which added; "Rodents, including squirrels, are not allowed on Frontier flights." It was not known if the unidentified woman would face charges. Footage shared on Twitter showed the woman being removed from the plane in a wheelchair — as she flashed a middle finger to jeers from other passengers.
Boner Candidate #3: THERE IS A NAKED TWEAKER IN OUR FONT
A North Dakota man tweaking on meth yesterday stripped off his clothes and went into a church's baptismal font before emerging to walk toward the altar while masturbating, an affront witnessed by 75 individuals attending mass, according to a probable cause affidavit. The 9 AM mass Tuesday at Spirit of Life Church was interrupted when Zachary Burdick, 21, appeared in the entryway of the Roman Catholic church in Mandan, a city about five miles from Bismarck. A female church employee called police after Burdick (seen at right) disrobed and entered the font, where he was "masturbating facing the altar." Burdick, she added, then "began walking down the aisle toward the altar while still masturbating." Witness Darrell Kilzer, 68, told police that Burdick began to "splash around" in the "Holy Water fountain." Kilzer added that Burdick later "entered the sanctuary with his 'machinery' hanging out and was 'pumping' himself."
Download X96's App