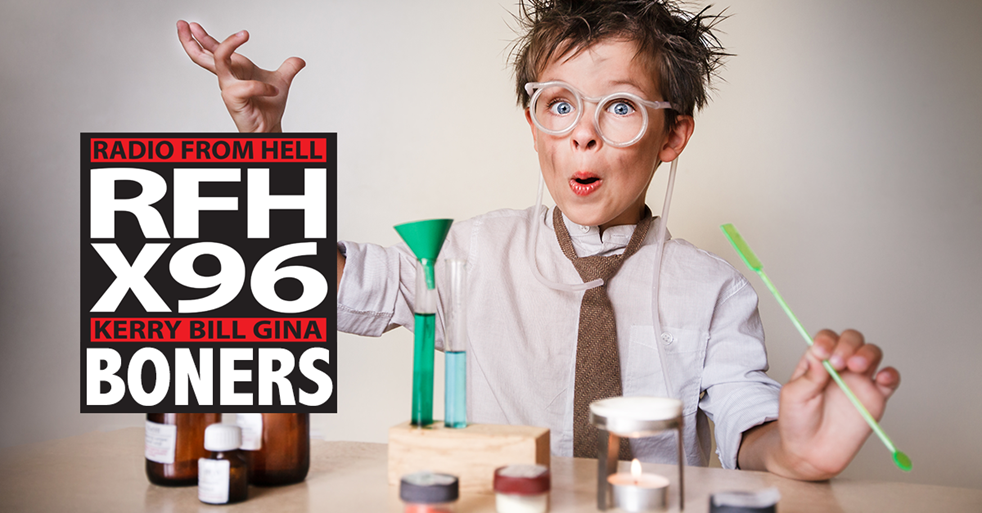 Boner Candidate #1: I THINK THE DENTIST HAS HAD ENOUGH
MARS, Pa. — Police say a dentist in Pennsylvania tried to work on patients while drunk, and after his staff called 911 he told responding officers he'd had an entire bottle of vodka. The Butler Eagle reports Gregory Bellotti is charged with public drunkenness and reckless endangerment. Police say his staff at Refresh Dental Management in Mars called authorities on March 23 to report someone with an "altered level of consciousness." When officers arrived, they found Bellotti heavily intoxicated. He was treated at a hospital for alcohol poisoning. Police say he worked on seven patients before the office staff noticed his drunkenness and stepped in.
Boner Candidate #2: THE BIGGER YOU ARE, THE MORE YOU'LL SAVE
A Chinese restaurant has come under fire for offering discounts to women depending on their bra size, it's reported. According to the Qianjiang Evening Post, local people complained to the council after seeing posters advertising discounts for the Trendy Shrimp restaurant at a mall in Hangzhou, the main city of coastal Zhejiang province. The company's adverts showed a line-up of cartoon women in their underwear with the slogan "The whole city is looking for BREASTS". It listed discounts for women depending on their cup size, with greater offers available to women with bigger busts.
Boner Candidate #3: I WAS DOING RESEARCH
ALBUQUERUQE, N.M. (AP) — A New Mexico law enforcement officer admits he looked at pictures of naked women on the internet while on duty, but says he was doing so as part of his job. The Albuquerque Journal reports (http://bit.ly/2vCCqS5 ) that former Bernalillo County Sheriff's Office Sgt. Mark Kmatz filed a complaint for employment retaliation on Wednesday against the Bernalillo County Commission. Kmatz says he was looking at the naked pictures to research "a specific group of individuals with distinct tattoos and piercings." Kmatz wrote in the lawsuit that he was forced to resign or be terminated and that the nudes weren't on pornographic sites.
Download X96's App