The IT Experience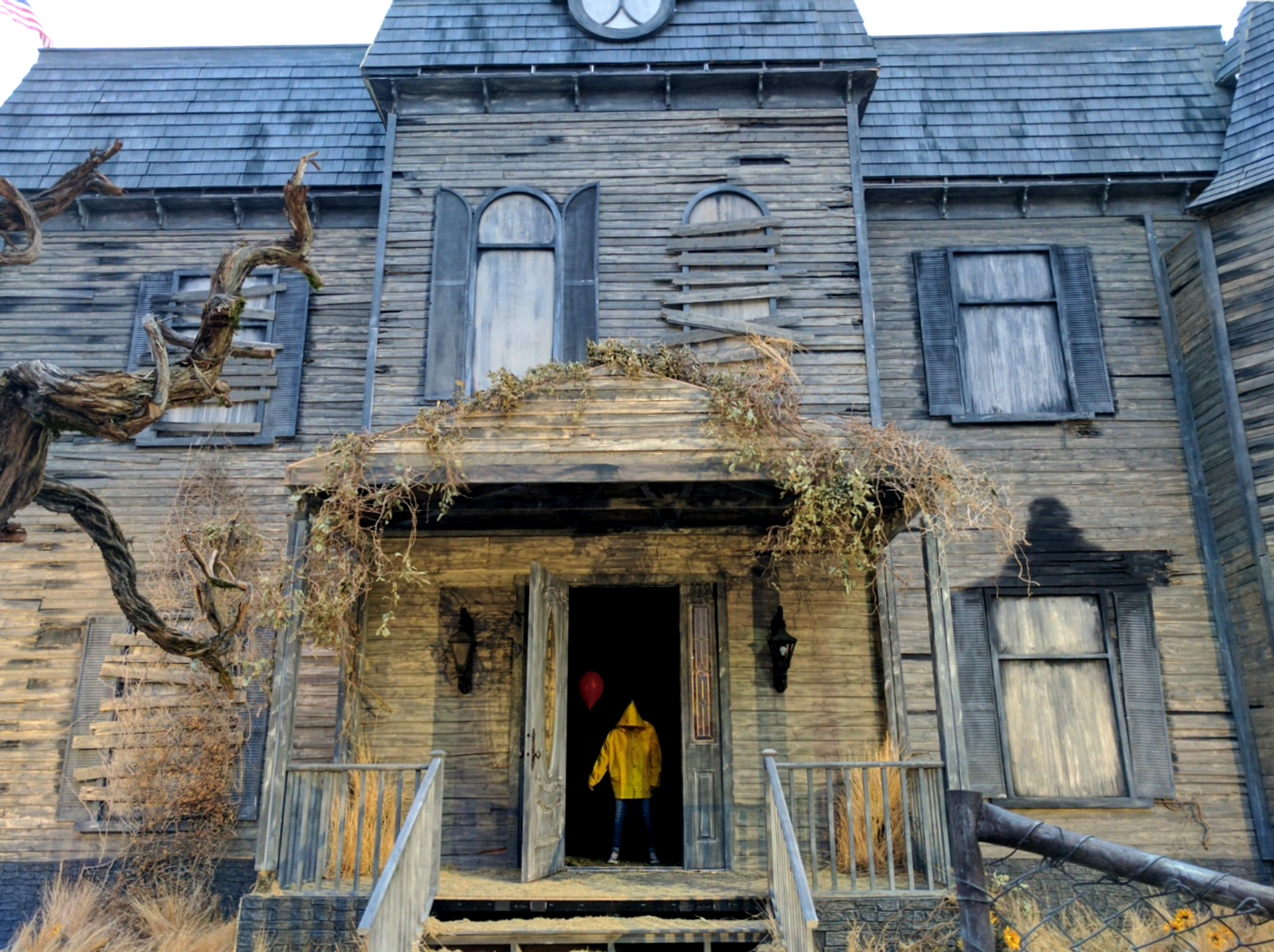 A new haunted house has popped up in Las Angeles on Hollywood Blvd. To help the publicity of the new It film coming out the new It House has surfaced. Complete with a scaring cast, you can walk into the clowns world and experience the house from the movie along with exploring the sewers but make sure he doesn't find you. It will be in theaters on September 8th of this year so be prepared to go back in time to see the horrifying clown that terrorized people in 1990.
American Werewolf in London Remake
An American Werewolf in London is officially getting a remake with The Walking Dead's David Alpert and Robert Kirkman producing through their Skybound Entertainment for Universal Pictures. The remake of filmmaker John Landis' classic 1981 comedic horror film will be written by his son Max Landis, who also is attached to direct. The news comes after the elder Landis and filmmaker Anthony Waller (An American Werewolf in Paris) sealed a deal with the studio on the rights.
Terminator 2 Special Effects Change
Terminator 2: Judgement Day is back in cinemas this month for a James Cameron-approved 3D re-release. Although if you're hoping to see the action classic exactly as it was in 1991 (just with some ineffective stereoscopy) you're not going to quite get what you're expecting; the director's made a couple of alterations using the latest in computer graphics.
Of course, Judgement Day is still as great as it's always been – a juggernaut blend of emotive sci-fi storytelling and intense action whose effects haven't worn in the proceeding 26 years – and it would take an incredible amount of tinkering to hurt even 1/215th of the film's brilliance (yes, that is a reference). What we're talking are cosmetic changes and essentially redactions of some of Terminator 2's IMDb goofs listings, rather than anything seismic. But they are unannounced alterations all the same, worthy of discussion in and of themselves, but also in reference to the idea of changing art and film in particular.
Ben Affleck in Justice League may not happen according to Kasey Affleck
It appears Ben Affleck will not be returning as Batman for a stand-alone feature following the upcoming Justice League film, according to his brother, Casey. The younger Affleck confirmed what The Hollywood Reporter reported in late July while he visited WEEI's Dale & Holley With Keefe radio show.  "I thought he was an OK Batman," Casey said. "No, he was great. He was great. He's a hero, so he had something to channel and work with there. But he's not going to do that movie [The Batman], I don't think. Sorry to say."
A source previously told THR that Warner Bros. was working on plans to usher out Affleck's Batman — gracefully. Meaning, Justice League will likely be it for this incarnation of the Caped Crusader. Officially, the studio previously said Affleck was its Batman and he was going to stay that way. Affleck himself said he wouldn't be exiting the role while visiting Comic Con to promote Justice League.
Download X96's App