Ready Player One!
Ready Player One may not be the disaster many people assumed it would be. It only took minutes after the film screened at the South by Southwest festival in Austin, Texas this weekend for positive reactions to start rolling in. Film critics who managed to get into the screening lauded Spielberg's technical skills, calling it one of his most accomplished films to date. Even director Robert Rodriguez came out of the film with nothing but astonishment for Spielberg's achievement. That sound you're hearing is the release of bated breath that Ready Player One fans have been holding since the film was first announced. There were concerns that even with Spielberg at the helm, Ready Player One would be ruined — and that was just one sect of the internet. Other critics were concerned that Ready Player One would be nothing more than nostalgia-bait; a sea of cute references without purpose. Although there were some concerns from a few audience members, Ready Player One seems to be a crowning achievement for Spielberg.
Black Panther now in Billion Dollar Club
Box office king Black Panther became the first film since all-time champ Star Wars: The Force Awakens to hold the number one spot for four consecutive weeks. The Marvel sensation also shattered the $1 billion global mark thanks to continued success around the world and its opening in its final market of China which was sensational. In North America, Panther declined by only 38% to an estimated $41.1M boosting the domestic haul to $562M. This was the third highest gross of all-time for any movie in its fourth weekend trailing just Avatar and Force Awakens. By comparison, The Avengers grossed $36.7M Friday-to-Sunday in its fourth weekend which was helped by the Memorial Day holiday. The T'Challa hit is now running 9.5% ahead of Avengers after the first 24 days of release. It also jumped up two spots on the all-time domestic blockbusters chart leaping over Rogue One and The Dark Knight in the process and is now the number two super hero movie ever behind just Avengers which it is likely to surpass as well. A North American final in the $650M range may occur. Overseas the pressure was on for Black Panther to deliver in its last market of China, and boy did it. The Wakanda smash debuted to a stunning $66.5M there this weekend which was the fourth largest opening ever for the Marvel Cinematic Universe. Overall, international territories added an estimated $100M to the total which climbed to $516.6M putting the global box office at $1.08 billion with more to come. Globally, Black Panther will soon pass Captain America: Civil War which is the film which first introduced the character. And if this durable run keeps going, it is possible that the $1.4 billion final of Avengers: Age of Ultron will be challenged.
Star Wars Live Action TV Series?!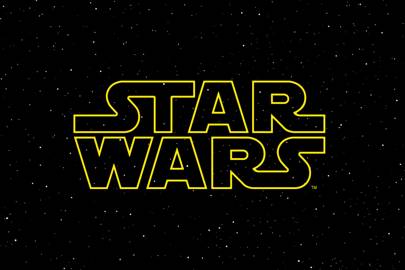 The Star Wars universe is set to expand again, with Lucasfilm's announcement that Jon Favreau is set to write and produce a new live-action TV series for Disney's planned streaming service.
Favreau is an interesting choice for a Star Wars showrunner, given his experience in that universe so far is on the other side of the camera. As a voice actor, Favreau has appeared in Star Wars: The Clone Wars as the character Pre Vizsla, and has an undisclosed but important role in the upcoming Solo: A Star Wars Story. However, as a filmmaker, Favreau is deeply embedded in the greater infrastructure of Disney, which bought Lucasfilm and Star Wars in 2012. He launched the Marvel Cinematic Universe in 2008, directing Iron Man and going on to direct its sequel, and executive-producing Iron Man 3 and the first two Avengers films. Favreau is also directing and producing the remake of The Lion King, set for release in 2019. Being so integrated in the mechanisms of the greater studio likely positions him well for the direction Disney wants to take Star Wars in.
Wonder Woman 2 is Casting Now
Brace yourselves, Wonder Woman fans — the cast for the film's sequel just got even more wonder-ful. Director Patty Jenkins confirmed on Twitter Friday that Kristen Wiig is joining the cast. "So excited to confirm the most thrilling news. Yes! It's true! So incredibly lucky to welcome the sensationally talented Kristen Wigg (sic) to our Wonder Woman family," she shared. "Can't wait to finally work with one of my favorites. And SO excited by what we have planned." The 44-year-old actress and comedian will play villain Cheetah, who possesses superhuman strength and agility. Fans can expect to see a lot of Wiig in the upcoming movie, as the plot is set to focus on the rivalry between Cheetah and Wonder Woman. Gal Gadot, who plays Wonder Woman, is the only other confirmed casting. She welcomed Wiig to the team via Twitter Friday after the news was announced.
Jurassic World Alive!
Ever since Pokémon Go's runaway success, the trend of "Take X thing and make it like Pokémon Go" is becoming more and more popular. There are plenty of rip-off style games out there, there's a Ghostbusters AR game in development, and even the creators of Pokémon Go are working on a Harry Potter AR game that uses a lot of the same elements. Now, things are going prehistoric as Universal has announced a partnership with Ludia Inc., the same studio behind the official Jurassic World mobile game, to create Jurassic World Alive. Jurassic World Alive is set to launch this spring for iOS and Android (signups are available now), and it both looks and plays very similar to Pokémon Go. It's all location-based to allow you to find and discover dinosaurs in the "real world" by exploring the world. The little prehistoric dinos pop up on the in-game map around you, just like Pokémon, and there are even some that are unique to specific real world areas … you know, just like Pokémon.
Download X96's App