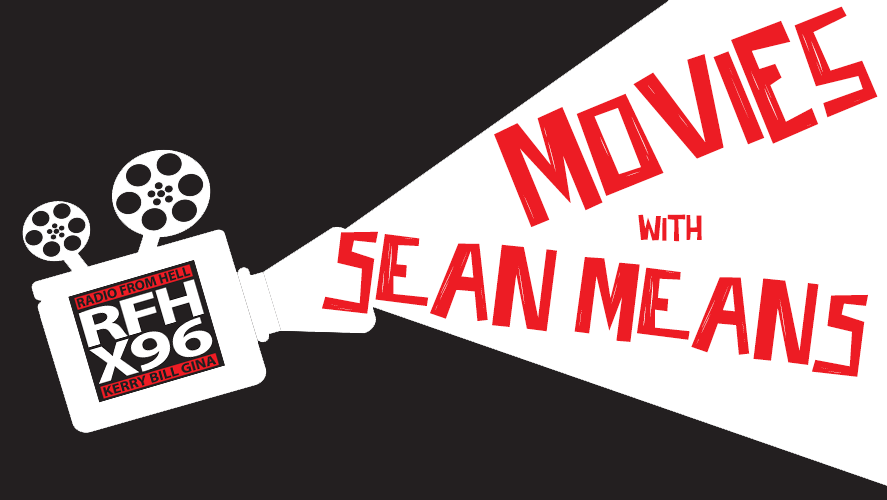 Artises:
Scotty and the Secret History of Hollywood – 3 Stars
Scotty and the Secret History of Hollywood is the deliciously scandalous story of Scotty Bowers, a handsome ex-Marine who landed in Hollywood after the Second World War and became confidante, aide de camp and lover to many of Hollywood's greatest male–and female-stars. In the 1940s and '50s, he ran a gas station in the shadow of the studio lots where he would connect his band of friends from the military with those who had to hide their true sexual identities from the public. An unsung Hollywood legend, Bowers would cater to the sexual appetites of celebrities – straight, gay and omnivorous – for decades. In 2012, he finally spilled his secrets in the bestselling memoir "Full Service," which revealed a dramatic counter-narrative on Hollywood's Golden Age. While the studio PR machines were promoting their stars as hetero, wholesome, and monogamous, Bowers was fulfilling their true desires. This cinema-vérité documentary tells his story, as well as an alternate pre-Stonewall history of Hollywood.
Director: Matt Tyrnauer
Starring: Scotty Bowers
McQueen – 3 Stars
A personal look at the extraordinary life, career and artistry of Alexander McQueen. Through exclusive interviews with his closest friends and family, recovered archives, exquisite visuals and music, McQueen is an authentic celebration and thrilling portrait of an inspired yet tortured fashion visionary. Directed by Ian Bonhôte and co-directed/written by Peter Ettedgui.
Director: Peter Ettedgui
The Miseducation of Cameron Post – 3 1/2 Stars
Cameron Post (Chloë Grace Moretz) looks the part of a perfect high school girl. But after she's caught with another girl in the back seat of a car on prom night, Cameron is quickly shipped off to a conversion therapy center that treats teens "struggling with same-sex attraction." At the facility, Cameron is subjected to outlandish discipline, dubious "de-gaying" methods, and earnest Christian rock songs-but this unusual setting also provides her with an unlikely gay community. For the first time, Cameron connects with peers, and she's able to find her place among fellow outcasts.
Director: Desiree Akhaven
Starring: Chloe Grace Moretz, John Gallagher Jr., Sasha Lane
Fartsies:
Mile 22 – Screening Wednesday Night
In a visceral modern thriller from the director of Lone Survivor, Mark Wahlberg stars as James Silva, an operative of the CIA's most highly-prized and least understood unit. Aided by a top-secret tactical command team, Silva must retrieve and transport an asset who holds life-threatening information to Mile 22 for extraction before the enemy closes in.
Director: Peter Berg
Starring: Mark Wahlberg, Lauren Cohen, Iko Uwais, Ronda Rousey
Down a Dark Hall – 2 Stars
Kit (AnnaSophia Robb), a difficult young girl, is sent to the mysterious Blackwood Boarding School when her heated temper becomes too much for her mother to handle. Once she arrives at Blackwood, Kit encounters eccentric headmistress Madame Duret (Uma Thurman) and meets the school's only other students, four young women also headed down a troubled path. While exploring the labyrinthine corridors of the school, Kit and her classmates discover that Blackwood Manor hides an age-old secret rooted in the paranormal.
Director: Rodrigo Cortes
Starring: AnnaSophia Robb, Uma Thurman
Alpha – 2 1/2 Stars
An epic adventure set in the last Ice Age,ALPHAtells a fascinating, visually stunning story that shines a light on the origins of man's best friend. While on his first hunt with his tribe's most elite group, a young man is injured and must learn to survive alone in the wilderness. Reluctantly taming a lone wolf abandoned by its pack, the pair learn to rely on each other and become unlikely allies, enduring countless dangers and overwhelming odds in order to find their way home before winter arrives.
Director: Albert Hughes
Starring: Kodi Smit-Mcphee, Johannes Haukur, Leoner Varela
Crazy Rich Asians – 3 1/2 Stars
"Crazy Rich Asians" follows native New Yorker Rachel Chu (Wu) as she accompanies her longtime boyfriend, Nick Young (Golding), to his best friend's wedding in Singapore. Excited about visiting Asia for the first time but nervous about meeting Nick's family, Rachel is unprepared to learn that Nick has neglected to mention a few key details about his life. It turns out that he is not only the scion of one of the country's wealthiest families but also one of its most sought-after bachelors. Being on Nick's arm puts a target on Rachel's back, with jealous socialites and, worse, Nick's own disapproving mother (Yeoh) taking aim. And it soon becomes clear that while money can't buy love, it can definitely complicate things.
Director: Jon M. Chu
Starring: Constance Wu, Henry Golding
Download X96's App