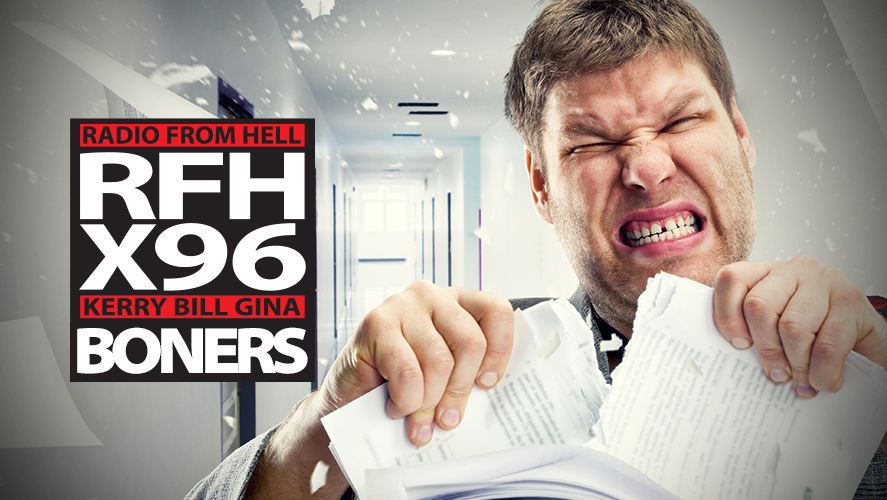 Boner Candidate #1: YOUR KITTY'S NAME IS OFFENSIVE AND YOU MUST CHANGE IT.
Choosing a pet's name is something personal for pet owners because that name will be theirs forever. One pet owner is catching flak for their pet's name, which really shouldn't be anyone's business in the first place. The pet owner had this to say, "I have recently moved in to an apartment with my boyfriend and my two-year-old black cat, Lucifer. Despite naming him Lucifer we also call him Lucy and Lulu. She named the cat after Tom Ellis's character, Lucifer, not after the devil himself. She also noted, "[She wants us to change it] because they are Christians, and linking my cat name Lucifer."
Boner Candidate #2: IF YOU LOVE ME……
A Florida woman is behind bars after being the mastermind behind a romance scam that lasted multiple years. The victim is an 87-year-old holocaust survivor. Peaches Stergo started her fake love game plan in 2017, which the total cost to the victim was $2.8 million dollars over at least 4 years. When she met the holocaust survivor on a dating website she asked for cash. Because her lawyer was holding her injury settlement money for not paying her attorney fee's. A U.S. Attorney said, "Stergo deceived an 87-year-old Holocaust survivor, maliciously draining his life savings so she could become a millionaire through fraud."
Boner Candidate #3: ANOTHER EXAMPLE OF HOW DUMB LEGISLATORS CAN BE.
Republicans have now introduced a bill into legislature, to ban children, who identify as animals, from public school's. This has all spawned from an obviously false circulating story about a school, that's allowed a child who identify as a cat to use a litter box in class. Because of misinformation taken seriously, Republicans are using this story to push their transphobic agenda.  Should the bill pass, it would have real consequences for trans and nonbinary students. It would be illegal for teachers to use preferred gender pronouns, if the perceived or expressed gender is inconsistent with the student's sex assigned at birth.