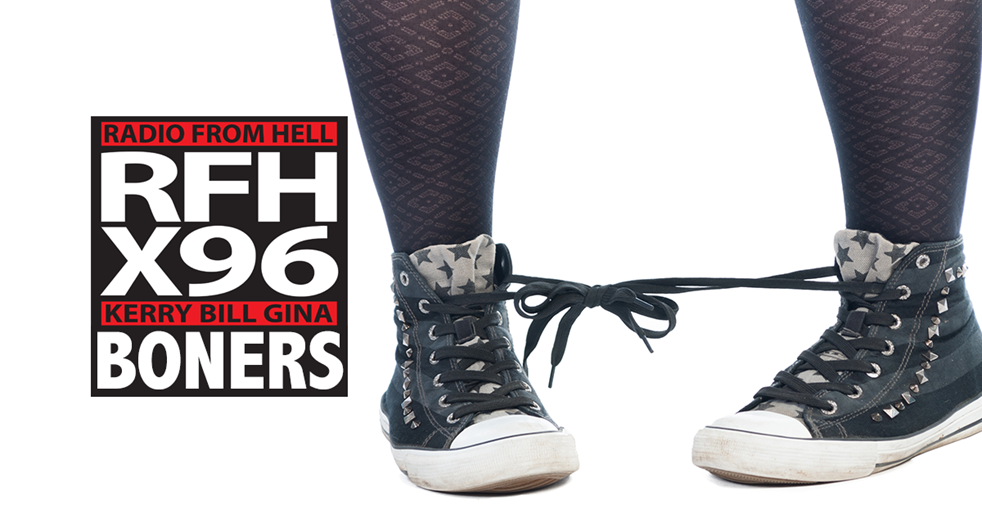 BONER CANDIDATE #1: NEWS AUTHORITY DEMONS
In a short 10 minute podcast, 'Inside Sources' with Boyd Matheson went over why Americans should log off all social media. It somehow delved into a a conversation about 'Satan's crew' developing technology. "If demons really are prowling the world seeking the ruins for souls then they can show up in our devices are well." The irony in this, is that you have to listen to the podcast off of a DEVICE.
BONER CANDIDATE #2: EVERYBODY IS GOING TO HAVE TO GET OFF…….. THIS PLANE
A brief yet viral TikTok video surfacing online has many laughing hysterically. It starts out as if you sitting on an airplane seat with the loud speaker blaring, "So here's the deal, (if) this continues while we are on the ground i'm going to have to pull back to the gate, everybody's gonna have to get off, and we'll have to get security involved, and this vacation is going to be ruined." Is it really ruined if everyone is going to have to get off?
BONER CANDIDATE #3: DON'T I LOOK 43?
Have you ever yearned for a bottle of booze so bad, you take a jab at the liquor store manager when they refuse you? Well Lisa Muncy, 43 of Silver Springs, isn't ashamed of the slug she threw at the manager. She said, according to the affidavit, "You can just go ahead and arrest me because I hit her." Some people will throw a hook when you cannot satisfy their thirst for hooch.
Download X96's App