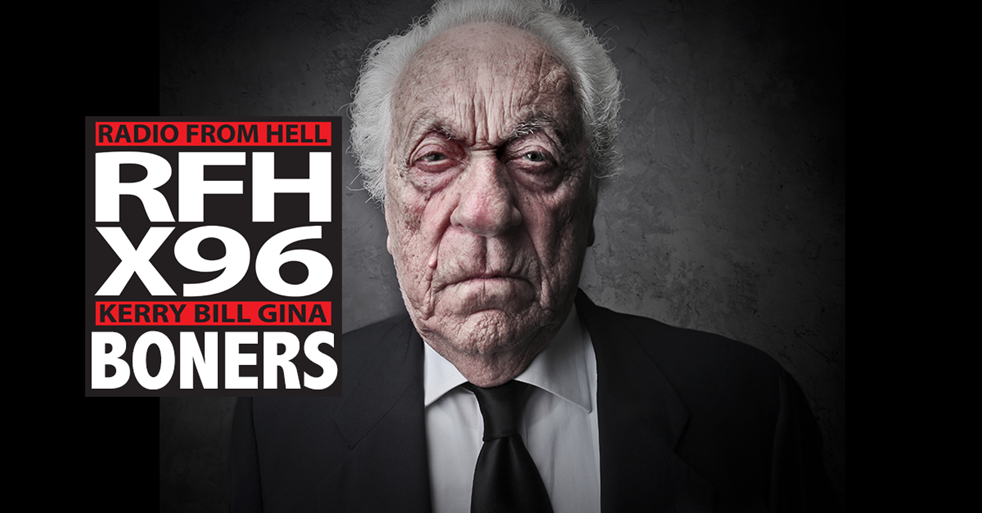 Boner Round 1
Candidate #1: AND THEN HE DEMANDED MORE GINGER-ALE AND ANOTHER BAG OF PEANUTS
An overweight passenger aboard a Taiwanese airliner forced flight attendants to remove his pants so he could use the toilet — then wipe his butt as he moaned in pleasure, according to reports. A flight attendant for EVA Air — which only employs female cabin crew — described the crappy duty the paunchy perv subjected her and two of her colleagues to aboard the LA-to-Taipei flight on Saturday, according to Focus Taiwan. The sicko, who was confined to a wheelchair, told the flight attendants that he needed assistance to use the lavatory about two hours into the flight.
Candidate #2: HEY, HERE'S A GOOD PLACE TO WATCH THE ECLIPSE.
WEST PALM BEACH — Two people who police surmise lay in a dark roadway to watch Sunday night's lunar eclipse were run over by a West Palm Beach police car, the agency said Monday.
The two were taken to a hospital that city police did not name and were being treated for "non-life-threatening injuries," the police statement said. It did not elaborate. The statement said that about 11:30 p.m., at the height of the eclipse, the officer was patrolling the Apoxee Wilderness Trail, on Jog Road about a mile north of Okeechobee Boulevard, and was traveling around 5 mph when his 2018 Ford Explorer struck the man and woman, both 24, who were lying in a part of the road shaped like a horseshoe.
Candidate #3: HE WAS A GOOD TARGET
LYNNWOOD, Wash. – Four teenage boys were arrested in Lynnwood early Sunday after police say they shot a pedestrian with a paintball gun as they drove by. The victim, a homeless man in his 50s, approached a Lynnwood police officer 12:01 a.m. who was making a traffic stop near the 19200 block of 196th Street Southwest.  The man, who had swelling and bruising underneath one of his eyes, said he had been walking to work when a carload of teenagers pulled up next to him in a church parking lot and fired a paintball gun at him, hitting him in the face and chest.
Boner Round 2
Candidate #1: HE GOT ALL OF OUR DO-SI-DOES AND SOMOAS TOO.
A coldhearted crook snatched more than $1,100 from a group of New Jersey Girl Scouts at a shopping mall — leaving the heartbroken youngsters unable to afford a long-awaited trip for the troop. "We were shocked and devastated," troop leader Jessica Medina, 38, of Woodbridge, told The Post Monday. "The girls had worked so hard. Everybody was crying."
Candidate #2: THERE IS SOLID IRONY HERE.
Historians may one day point to Jan. 21, 2019, as the day irony as we know it died.
What other reason can explain why unapologetic ally racist Iowa Congressman Steve King chose to tweet a tribute to the slain civil rights legend Martin Luther King Jr. on the day commemorating his birth. To make things more ludicrous, King's tweet of praise included this quote attributed to King: "Our lives begin to end the day we become silent about things that matter." Problem is, King never actually said that, according to Snopes.com.
Candidate #3: I PRETTY SURE WE DO KNOW IT WAS DRUGS OR ALCOHOL OR MAYBE BOTH
An East Palo Alto woman faces felony burglary and robbery charges after walking into an apparent stranger's house in Woodside Sunday afternoon and live-streaming a rant on social media before stripping to her underwear and walking into the backyard, San Mateo County Sheriff's investigators said. Sheriff's detectives said Akilah Hasan, 26, walked into a house in the 500 block of Rocky Way in Woodside at about 3:20 p.m. Sunday and found a resident upstairs. Hasan is believed to have then grabbed the resident's cellphone and started live-streaming her burglary over social media, said sheriff's Detective Rosemerry Blankswade.
Download X96's App