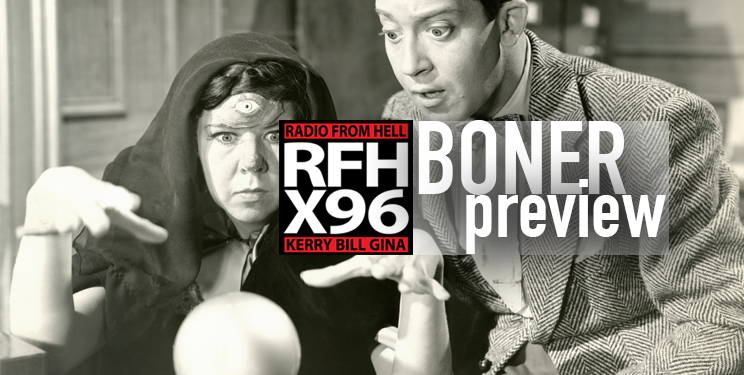 Boner Candidate #1: THE MILK OF HUMAN KINDNESS
Bystanders ignored a Chicago assault victim lying lying on the street. Moments later, a taxi accidentally ran over his body and killed him. Surveillance video released Wednesday and first obtained by the Chicago Tribuneshows Marques Gaines, 32, getting into an argument with another man outside a 7-Eleven last February. Gaines is shown trying to leave the situation before the man, dressed in a black hooded sweatshirt, punches Gaines once, knocking him unconscious on the street.
Boner Candidate #2: WOLF BLITZER IN A PURPLE HAZE
Wolf Blitzer is either a big fan of Jimi Hendrix, weed, or Cam'ron. Either way he doesn't seem to know shit about Prince.
Boner Candidate #3: MAKE SURE OUR JUDGES ARE MALE AND WHITE.
Under pressure from state lawmakers, the committee that vets judicial hopefuls will strike language from the application dealing with diversity, at least for now. Rep. Merrill Nelson, R-Grantsville, had sought to have the diversity language stricken from the judicial application, arguing that the Utah Constitution and state law do not allow the Judicial Nominating Commissions to consider factors outside of an applicant's fitness for office.
Boner Candidate #4: DEAR HEROIN ADDICTS, THE GOV. OF MAINE WANTS YOU DEAD.
Maine Gov. Paul LePage has routinely attracted attention for off-color, racist orbizarre public statements. But in what ranks as one of the most vicious messages ever to accompany a veto, LePage explained Wednesday that he blocked a bill to increase access to a life-saving overdose medication because the people it could save are just going to die later anyway. "Naloxone does not truly save lives; it merely extends them until the next overdose," LePage wrote.
Boner Candidate #5: JOHN KASICH…JUST BEING HONEST
Boner Candidate #6: THE RAPTURE AND WALMART; THEY GO HAND IN HAND
A Camden woman told police "God told her to do it" after they say she crashed her car into the Walmart. Police were called to the store at about 10:25 p.m. Tuesday for a report of a vehicle into the building. According to the incident report, the driver "was standing in the middle of the crowd and was screaming and causing a huge disturbance." The woman told the officer "The 'rapture' was coming and that 'God told her to do it,'" the incident report reads.
Download X96's App