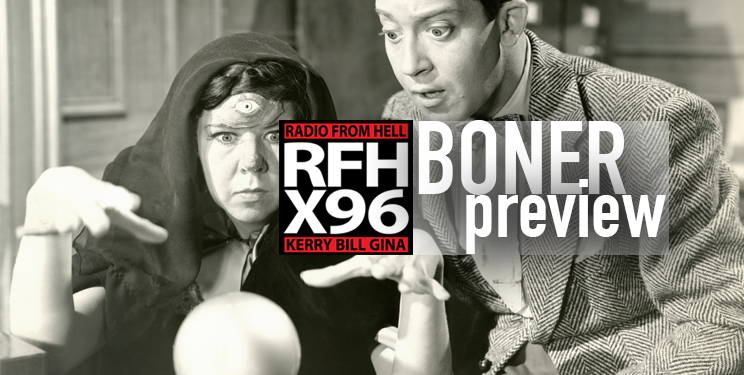 Boner Candidate #1: SHE WAS MOUTHIN' OFF TO ME
A Hawaii man was arrested Thursday after video allegedly showing him beating an endangered and pregnant Hawaiian monk seal went viral. Shylo Akuna, 19, of Eleele, Kauai, was charged under federal law with harassing the seal after an investigation by the Hawaii Department of Land And Natural Resources, the National Oceanic and Atmospheric Administration and the Kauai Police Department. Authorities said eyewitness accounts and videos led them to the suspect.
Boner Candidate #2: TED CRUZ, WE'VE CAUGHT YOU IN A LIE
Today, after former Speaker of the House John Boehner directly compared him to Satan, Ted Cruz pulled a hard Mariah and said he simply doesn't know Boehener: "I've never worked with John Boehner… I've never known the man." But Ted, you were his lawyer. A Seattle Times article from June of 1998 makes clear reference to Cruz working as Boehner's lawyer. Cruz even provided a quote about his client: But Ted Cruz, Boehner's attorney, said the fund-raising letter demonstrates nothing and highlights the weakness of McDermott's defense.
Boner Candidate #3: MY GUN WAS WITH ME A FEW MINUTES AGO.
A 75-year-old concealed-weapon-permit holder was walking his dog recently when he dropped his loaded .22-caliber Beretta on the playground of Oakdale Elementary and didn't notice it was missing until he got home. Fortunately, a teacher found the gun before a student did. She turned it into the office, where Principal Kierstin Draper called the police. Cottonwood Heights Police Chief Robbie Russo said the gun owner had called police earlier to report he had lost his gun during his walk, so they easily connected the weapon at the nearby Sandy school to its owner.
Boner Candidate #4: THE RUINATION OF NATURAL BEAUTY.
Rangers at southern Utah's Arches National Park were investigating large graffiti Thursday that was carved so deeply into a famous redrock arch that it might be impossible to erase, officials said. The carvings discovered by a park worker last week measure 5 to 6 feet across and include names and messages, park Superintendent Kate Cannon said. The vandalism is part of a "tidal wave of graffiti" at Arches and other national parks in recent years, she said.
Boner Candidate #5: SOUNDS LIKE THE NFL MADE ANOTHER GREAT INVESTMENT
It was the bong hit that sent N.F.L. teams running. Minutes before the N.F.L. draft was scheduled to begin Thursday night, a video was posted on the Twitter account of a highly touted offensive lineman from the University of Mississippi who was projected to be one of the top picks. The video appeared to show the player, Laremy Tunsil, inhaling what might have been marijuana through a bong that was attached to a gas mask.
Boner Candidate #6: REP. ROB BISHOP ON THE ANTIQUITIES ACT: "IF YOU DON'T LIKE IT, DIE"
Audio of Utah Congressman Rob Bishop at the Western State Land Commissioners Association conference in Moab, Utah on July 19, 2015. Bishop told the audience, "If anyone here likes the Antiquities Act the way it is written, die. I mean, stupidity out of the gene pool. It is the most evil act ever invented."
Boner Candidate #7: COME ON IT WAS JUST ORAL
An Oklahoma court has stunned local prosecutors with a declaration that state law doesn't criminalize oral sex with a victim who is completely unconscious. The ruling, a unanimous decision by the state's criminal appeals court, is sparking outrage among critics who say the judicial system was engaged in victim-blaming and buying outdated notions about rape. But legal experts and victims' advocates said they viewed the ruling as a sign of something larger: the troubling gaps that still exist between the nation's patchwork of laws and evolving ideas about rape and consent.
Download X96's App