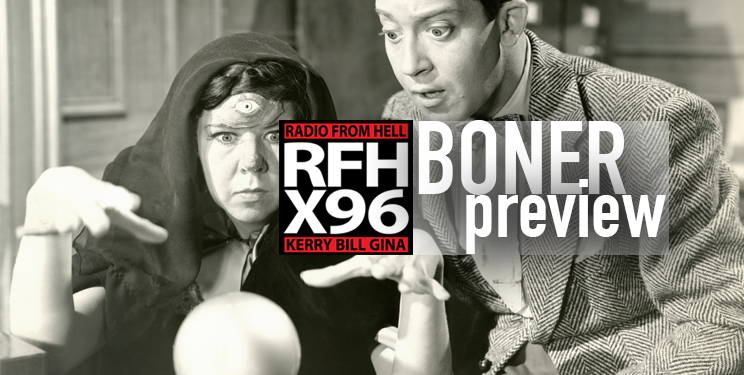 Boner Preview #1: LISTEN PAL, I HAVE AN IDEA FOR YOU…GO OUT AND GET A DAMN JOB
Frances Bean Cobain's ex expects her to pay up. Five months after announcing their divorce, Isaiah Silva, the estranged husband of Kurt Cobain and Courtney Love's only daughter, has requested $25,000 a month in spousal support. In court documents obtained by E! News, Silva, 31, detailed his various expenses, including $200 on clothes, $4,500 for rent and $3,333 on schooling for his 7-year-old child, whom he shares custody of with ex Jessica Sullivan.
Boner Preview #2: I'M A COP AND I KNOW WHEN A DRIVER HAS HAD TOO MUCH
MDT WILMINGTON, NC (WECT) -A man, who identified himself as a Wilmington police officer, dialed 911 for a ride home after he "had a little bit too much to drink."According to a 911 recording at around 2:45 a.m. on July 5, a caller who said he was Officer McCarty requested that an officer from district five, which covers the eastern part of Wilmington, pick him up from near the intersection of Wrightsville Avenue and Military Cutoff Road.
Boner Preview #3: DENIED BY THE BELL
Several Louisville police officers didn't get the lunch break they expected. They left the Taco Bell on Preston Highway with no food at all. Five Louisville Metro police officers were working at the state fair and during their lunch break decided to go to Taco Bell. They left hungry and frustrated. "The young man behind the counter turned to the other employees and said, 'I'm not taking this order' and walked away from them," FOP president Dave Mutchler said.
Boner Preview #4: THE SWINGIN' GENERAL
WASHINGTON — Army Maj. Gen. David Haight, Army Ranger, decorated combat veteran and family man, held a key post in Europe this spring and a future with three, maybe four stars. He also led a double life: an 11-year affair and a "swinger lifestyle" of swapping sexual partners that put him at risk of blackmail and espionage, according to interviews and documents.
Boner Preview #5: DRUNK AND NAKED
A Framingham woman fought with a bystander who tried to pull her from her burning car on Raleigh Road on Tuesday, the MetroWest Daily News reported. Police arrested Paula McNulty-Romani, 52, after the 6:55 p.m. crash, police spokesman Lt. Stephen Cronin said. McNulty-Romani had left the Gulf Station on Edgell Road, hitting a curb and causing significant damage to her 2012 Chevrolet Camaro. She crashed into a utility pole on Raleigh Road.
Boner Preview #6: STOLEN VALOR
Darryl Lee Wright was a hero. Just not of the caliber he claimed to be. Wright was a soldier, a national guardsman. He was in harm's way in Iraq, pulled away from those he loved in the Cascade Mountains foothills east of Seattle and near Boise, Idaho. What he wasn't was a severely disabled veteran due the $751,400 in federal benefits he drew in the years since he left the Idaho National Guard.
Download X96's App