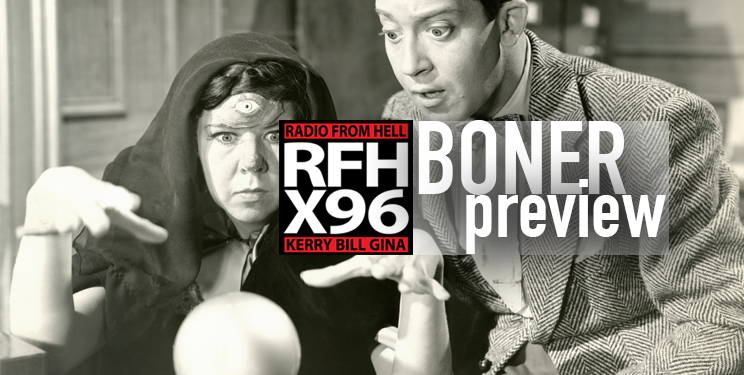 Boner Preview Candidate #1: WE HAD TO DIG MOM'S HOLE AND THEN, SHE WASN'T EVEN IN IT
The Whitehall ex-funeral director charged with fraud for alleged empty-box burials also had a deceased woman's family dig their own hole at a cemetery to bury what they thought were her ashes, according to a newly unsealed court record.
Boner Preview Candidate #2: THEY CALL ME ZOMBIE MIKE
A man wanted for raping a wheelchair-bound woman may be hiding in Virginia, according to U.S. Marshals.
Boner Preview Candidate #3: WHEN YOU GOT TATS LIKE THESE YOU WANT TO SHOW THEM OFF
Neighbors called police after seeing a naked man watering his lawn Wednesday evening.
Boner Preview Candidate #4: MOM SMOKED ALL MY METH
A 27-year-old man who last night summoned police to his South Carolina home explained that he dialed 911 because his mother was "mad and yelling at him."
Boner Preview Candidate #5: A MATCH MADE IN HEAVEN
The moment a bride flipped the finger at her new father-in-law was caught on camera sparking a huge family fight in the middle of the wedding reception.
Boner Preview Candidate #6: THIS IS NOT MY CRACK PIPE. I'M KEEPING IT FOR A FRIEND.
A woman arrested for cocaine possession told Florida jailers that the crack pipe found hidden in her vagina was not her property, but rather she was storing the drug paraphernalia for a friend.
Download X96's App