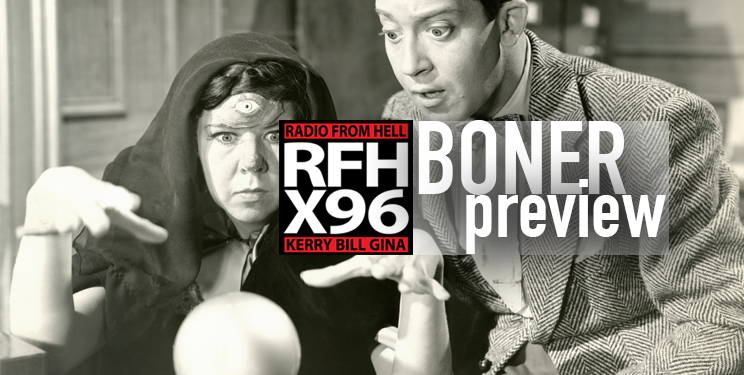 Boner Candidate #1: GET OFF MY THREAD
A 19-year-old gay man named Braxton Taylor tragically took his own life this week, and many people in his community have posted messages on social media mourning his loss. But Jason Christensen, an Independent American Party candidate for state senate in Utah, thought it was appropriate to react to one mourner's grief by lecturing them about the sins of homosexuality and suicide. And unfortunately for Christensen, his "condolences" for the young man's life are now going viral on Reddit.
Boner Candidate #2: THANKS OBAMA
On Wednesday, Congress was so determined to pass a law to sue Saudi Arabia that it overrode President Barack Obama's veto. But possible backlash against America had top Republican leaders looking for someone else to blame Thursday.  And they appear to have settled on Obama. The Justice Against Sponsors of Terrorism Act allows victims of the 9/11 attacks to sue the kingdom for its alleged, but unproven, support of the hijackers who flew planes into the World Trade Center and the Pentagon. Opponents had argued that the bill was caving in to conspiracy theorists and that it would raise the specter of other nations hauling the United States into court for things it actually does — such as killing civilians in drone strikes. The White House called the override the "single most embarrassing thing that the United States Senate has done" in decades.
Boner Candidate #3: SORRY FOR THE TASING
This Florida cop knows the most sincere apologies come in the form of a sloppily frosted cake. Former deputy Michael Wohlers apparently wanted to show his remorse after he shot an apartment complex worker with a stun gun in the chest and neck in June 2015, according to a lawsuit. Wohlers was allegedly arguing with the worker, Stephanie Bryon, over a glass of sweet tea in the office, after Wohlers, who was off-duty, took her glass and refused to give it back. The suit claims that he acted "aggressive" toward Byron and other employees in the office. Bryon, of Pensacola, filed a civil lawsuit against the ex-Escambia County cop for violating her civil rights, battery, and causing her hardships that include physical injuries, monetary loss, medical expenses, humiliation and mental anguish, according to the Pensacola News Journal.
Boner Candidate #4: WERE YOU A RUNNER BEFORE THE ACCIDENT?
Dominique Sharpton, Al Sharpton's eldest child, in Manhattan on July 14, 2016. At right: the ankle brace on Dominique Sharpton's right leg. Photo: Robert Miller The Rev. Al Sharpton's daughter admitted in a damning legal deposition that she danced, pranced and jetted around to romance her beau after supposedly suffering permanent damage to her ankle when she stumbled in a city pothole. Dominique Sharpton gave the deposition, a transcript of which was obtained by The Post, in her $5 million lawsuit against the city — and it reveals startling new details about her escapades following the injury. She admitted that she changed into party clothes and attended a two-hour gospel concert in honor of her father's 60th birthday just hours after the incident at Broome Street and Broadway on Oct. 2, 2014.
Boner Candidate #5: YOU ARE DISCRIMINATING AGAINST ME BECAUSE I AM A POT ENTHUSIAST.
A marijuana enthusiast from Bremerton, Washington, doesn't like the way his local transit company handles law and odor. It banned Matthew Little from riding buses for six months, saying an overwhelming smell of pot accompanies him wherever he rides. "From time to time, I smell like I just smoked some marijuana, probably because I just did," Little acknowledged to KIRO-TV in Seattle. Little doesn't think he smells bad. He described his personal scent as "ganja or Karl Lagerfeld." Kitsap Transit, however, alleged that Little's odor "unreasonably disturbs others" and that its code of conduct allows it to ban passengers who smell of cat urine, human feces, or bad body odor.
Boner Candidate #6: THE HEALING PROPERTIES OF CAT SALIVA
Illinois regulators have suspended the license of a suburban Chicago doctor who allegedly gives patients modified vaccinations containing cat saliva and vodka. The Illinois Department of Financial and Professional Regulation on Wednesday ordered the emergency action in the interest of public safety. The order says Dr. Ming Te Lin told investigators he's been preparing alternative vaccinations for children at his office in Flossmoor for more than a decade.
Download X96's App