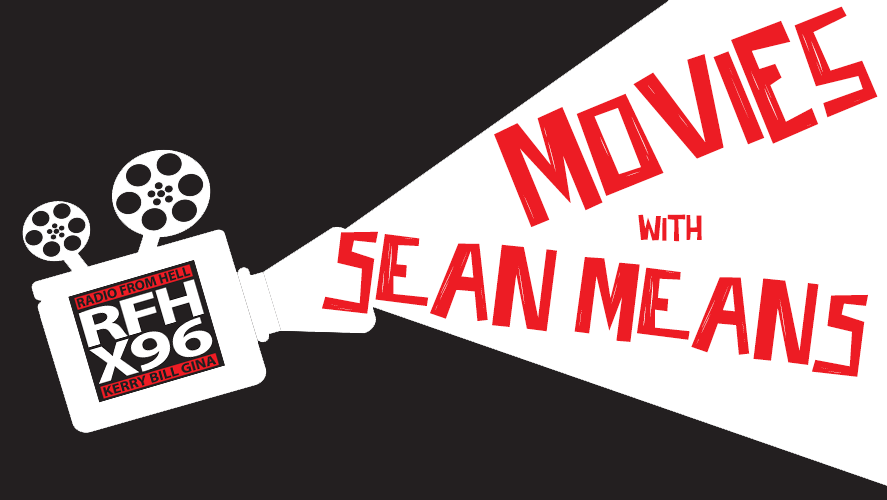 Artsies:
Columbus – 3 Stars
When a renowned architecture scholar falls suddenly ill during a speaking tour, his son Jin (John Cho) finds himself stranded in Columbus, Indiana – a small Midwestern city celebrated for its many significant modernist buildings. Jin strikes up a friendship with Casey (Haley Lu Richardson), a young architecture enthusiast who works at the local library. As their intimacy develops, Jin and Casey explore both the town and their conflicted emotions: Jin's estranged relationship with his father, and Casey's reluctance to leave Columbus and her mother.
Director: Kogonada
Starring: John Ko, Haley Lu Richardson
Lucky – 3 1/2 Stars
LUCKY follows the spiritual journey of a 90-year-old atheist and the quirky characters that inhabit his off the map desert town. Having out lived and out smoked all of his contemporaries, the fiercely independent Lucky finds himself at the precipice of life, thrust into a journey of self exploration, leading towards that which is so often unattainable: enlightenment. Acclaimed character actor John Carroll Lynch's directorial debut "Lucky", is at once a love letter to the life and career of Harry Dean Stanton as well as a meditation on morality, loneliness, spirituality, and human connection.
Director: John Caroll Lynch
Starring: Harry Dean Stanton, David Lynch
Fartsies:
Swing Away – Not Screened
Following a meltdown that leads to a suspension, professional golfer Zoe Papadopoulos travels to her grandparents' village in Greece to escape the harsh spotlight of the international sports world. Between baking bread and eating baklava, she meets and mentors a ten-year-old girl who is determined–against all odds–to become the next golf sensation. Along the way, Zoe rediscovers her Greek heritage, her love of the game, and the hidden strength within herself as she inspires the townspeople in an epic showdown against a greedy American developer who has designs not only on the local course but the village as well.
Director: Michael A. Nickles
Starring: Shannon Elizabeth
Happy Death Day – Not Screened
Blumhouse (Split, Get Out, Whiplash) produces an original and inventive rewinding thriller in Happy Death Day, in which a college student (Jessica Rothe, La La Land) relives the day of her murder with both its unexceptional details and terrifying end until she discovers her killer's identity. Happy Death Day is directed by Christopher Landon (Paranormal Activity: The Marked Ones) and written by Scott Lobdell and Landon.
Director: Christopher Landon
Starring: Jessica Rothe, Israel Broussard
The Foreigner – 2 1/2 Stars
The Foreigner, starring Jackie Chan and Pierce Brosnan, is a timely action thriller from the director of Casino Royale. The film tells the story of humble London businessman Quan (Chan), whose long-buried past erupts in a revenge-fueled vendetta when the only person left for him to love — his teenage daughter — is taken from him in a senseless act of politically-motivated terrorism. In his relentless search for the identity of the terrorists, Quan is forced into a cat-and-mouse conflict with a British government official (Brosnan), whose own past may hold clues to the identities of the elusive killers.
Director: Martin Campbell
Starring: Jackie Chan, Pierce Brosnan
So B. It – 2 1/2 Stars
For as long as Heidi can remember, her mentally challenged mother has had only 22 words in her vocabulary. And that's fine with the precocious 12 year-old. She and Mama live happily, in the bubble of love and protection provided by their remarkable neighbor, the nurturing but agoraphobic Bernadette. Then one day a new word pops out of Mama's mouth – the mysterious "soof" – and it changes everything.
Director: Stephen Gyllenhaal
Starring: Talitha Bateman, Alfre Woodward
Marshall – 3 1/2 Stars
Starring Chadwick Boseman, Josh Gad, Kate Hudson, Dan Stevens, Sterling K. Brown, and James Cromwell. Director Reginald Hudlin's Marshall, is based on an early trial in the career of Supreme Court Justice Thurgood Marshall. It follows the young lawyer (Chadwick Boseman) to conservative Connecticut to defend a black chauffeur (Sterling K. Brown) charged with sexual assault and attempted murder of his white socialite employer (Kate Hudson). Muzzled by a segregationist court, Marshall partners with a courageous young Jewish lawyer, Samuel Friedman (Josh Gad).
Director: Reginald Hudlin
Starring: Chadwick Boseman, Josh Gad, Kate Hudson
Professor Marston & the Wonder Women – 3 1/2 Stars
In a superhero origin tale unlike any other, the film is the incredible true story of what inspired Harvard psychologist Dr. William Moulton Marston to create the iconic Wonder Woman character in the 1940's. While Marston's feminist superhero was criticized by censors for her 'sexual perversity', he was keeping a secret that could have destroyed him. Marston's muses for the Wonder Woman character were his wife Elizabeth Marston and their lover Olive Byrne, two empowered women who defied convention: working with Marston on human behavior research — while building a hidden life with him that rivaled the greatest of superhero disguises.
Director: Angela Robinson
Starring: Luke Evans, Rebecca Hall
Download X96's App