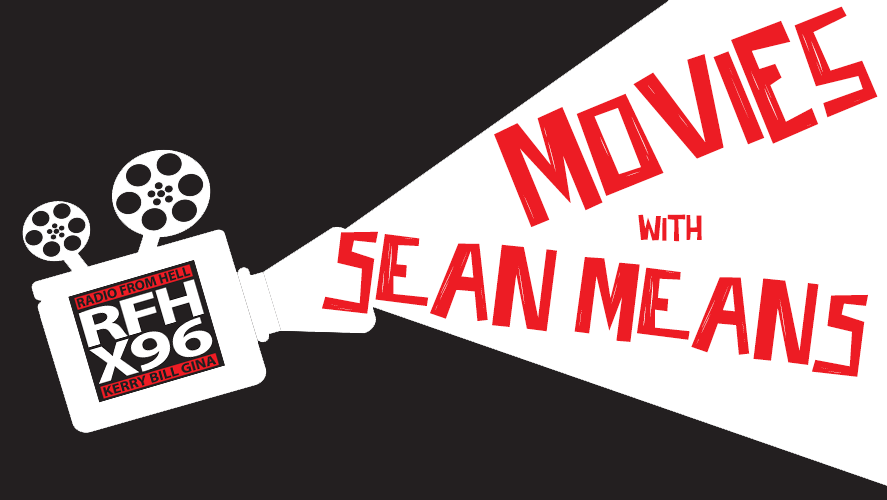 ARTSIES:
Pick of the Litter – 3 STARS
Pick of the Litter follows a litter of puppies from the moment they're born and begin their quest to become Guide Dogs for the Blind, the ultimate canine career. Cameras follow these pups through a two-year odyssey as they train to become dogs whose ultimate responsibility is to protect their blind partners from harm. Along the way, the dogs meet a community of dedicated individuals who train them to do amazing, life-changing things in the service of their human. The stakes are high and not every dog can make the cut. Only the best of the best. The pick of the litter.
Director: Don Hardy Jr, Dana Nachman
Blaze – 3 STARS
BLAZE is inspired by the life of Blaze Foley, the unsung songwriting legend of the Texas outlaw music movement that spawned the likes of Merle Haggard and Willie Nelson. The film weaves together three different periods of time, braiding re-imagined versions of Blaze's past, present and future. The different strands explore his love affair with Sybil Rosen; his last, dark night on earth; and the impact of his songs and his death had on his fans, friends, and foes.
Director: Ethan Hawke
Starring: Benjamin Dickey, Alia Shawkat, Josh Hamilton
The Children Act – 3 1/2 STARS
Fiona Maye (Thompson) is an eminent High Court judge in London presiding with wisdom and compassion over ethically complex cases of family law. But she has paid a heavy personal price for her workload, and her marriage to American professor Jack (Tucci) is at a breaking point. In this moment of personal crisis, Fiona is asked to rule on the case of Adam (Whitehead), a brilliant boy who is refusing the blood transfusion that will save his life. Adam is three months from his 18th birthday and still legally a child. Should Fiona force him to live?
Director: Richard Eyre
Starring: Emma Thompson, Stanley Tucci, Ben Chaplin
FARTSIES:
Hell Fest – Not Screened
A masked serial killer turns a horror themed amusement park into his own personal playground, terrorizing a group of friends while the rest of the patrons believe that it is all part of the show. College student NATALIE (Forsyth) is visiting her childhood best friend BROOKE (Edwards) and her roommate TAYLOR (Taylor-Klaus). If it was any other time of year these three and their boyfriends might be heading to a concert or bar, but it is Halloween which means that like everyone else they will be bound for HELL FEST – a sprawling labyrinth of rides, games, and mazes that travels the country and happens to be in town.
Director: Gregory Plotkin
Starring: Amy Forsyth, Reign Edwards, Bex Taylor-Klaus
Night School – Not Screened
Star Kevin Hart and producer Will Packer, who partnered for the hit Ride Along and Think Like a Man series, bring their signature style to Night School. The comedy from director Malcolm D. Lee (Girls Trip) follows a group of misfits who are forced to attend adult classes in the longshot chance they'll pass the GED exam.
Director: Malcolm D. Lee
Starring: Kevin Hart, Tiffany Haddish, Rob Riggle, Taran Killam
Smallfoot – 3 STARS
An animated adventure for all ages, with original music and an all-star cast, Smallfoot turns the Bigfoot legend upside down when a bright young Yeti finds something he thought didn't exist — a human. News of this Smallfoot throws the simple Yeti community into an uproar over what else might be out there in the big world beyond their snowy village, in an all new story about friendship, courage and the joy of discovery.
Director: Karey Kirkpatrick
Starring: Channing Tatum, James Corden, Zendaya, Common, Lebron James, Danny DeVito
Little Women – 3 1/2 STARS
Sisters-and dreams-are unique in their ability to inspire, encourage and change the world. For 150 years, Louisa May Alcott's Little Women has motivated women of all ages to dream together and celebrate family. Coming to theaters for the first time, a modern retelling of LITTLE WOMEN brings a new generation together with their mothers, sisters and friends. From girls playing in the attic to women living with purpose, the March sisters-Meg, Jo, Beth and Amy-are committed to always supporting each other.
Director: Clare Niederpruem
Starring: Lea Thompson, Ian Bohen, Lucas Grabeel, Melanie Stone
Opening Next Week:
Monsters and Men
Shine
A Star is Born
Venom
Download X96's App