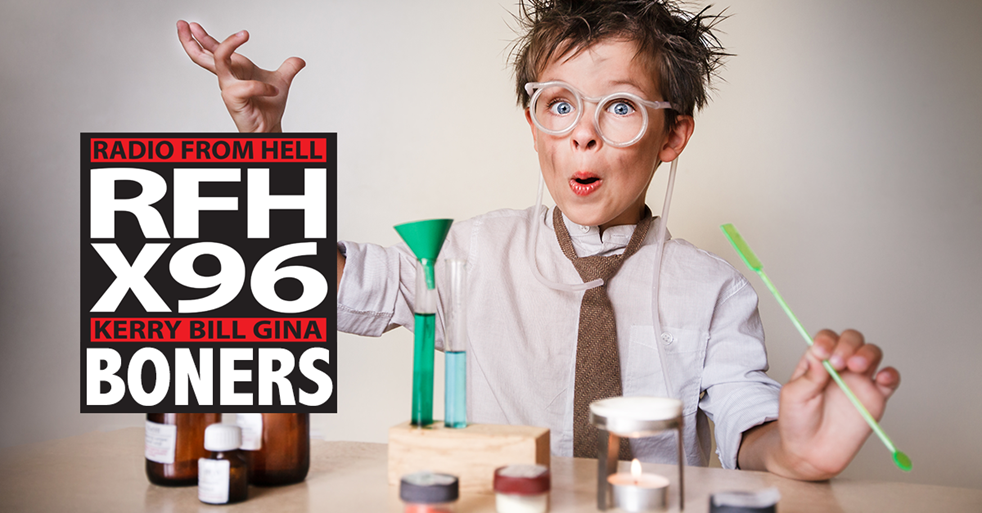 BONER CANDIDATE #1: WE DON'T TIP BLACK PEOPLE!
Waitress Kelly Carter said a couple had written on the receipt: "Great service don't tip black people." Owner Tommy Tellez told BBC News the response has been "phenomenal". People have been dropping by the restaurant to give Ms Carter cash, Mr Tellez said, and a YouCaring campaign has raised over $300 (£245) for her. Her regular customers have been dropping by to give her hugs. Tipping is customary in the US, where restaurant servers often earn less than the minimum wage, with tips supposed to make up the difference in pay. The white couple who left the note appeared to be in their mid-20s, and left after spending $30.52 (£25) on food. Ms Carter told local media that one of the diners had even complimented the breakfast she served them on Saturday.
BONER CANDIDATE #2: OH PHARMA BRO, WHEN WILL YOU JUST GO AWAY?
Martin Shkreli, the former Turing Pharmaceuticals executive who became known as "Pharma Bro" after he dramatically hiked the price of a drug, was suspended from Twitter on Sunday afternoon. A person at Twitter who is familiar with the matter but declined to be quoted directly confirmed that Shkreli's suspension was related to his harassment of journalist Lauren Duca. Duca, a freelance journalist, recently wrote a viral op-ed for Teen Vogue titled "Donald Trump is gaslighting America." During a combative appearance on Tucker Carlson's Fox News show just before Christmas, Carlson told Duca that she should stick to writing about "thigh-high boots," and Duca told Carlson that he was "unprofessional" and a "partisan hack." The exchange resulted in her receiving thousands of angry messages, including a rape threat on Christmas Day.
BONER CANDIDATE #3: WITH THE SWORD OF MORALITY HELD HIGH IT'S CHAFFETZ TO THE RESCUE.
After the D.C. council approved the bill 11 to 2 in November, Washington Mayor Muriel Bowser signed the "Death with Dignity Act" into law late last month. The legislation would allow doctors to help end the lives of terminally ill patients in the city—that is, if it weren't subject to the approval of congressmen like Jason Chaffetz. This week, the Utah representative promised to use Congress' seldom invoked but absolute authority over Washington, D.C., to block the assisted suicide law, which he said he fundamentally disagreed with, according to The Washington Post. "Assisted suicide is not something we take lightly," Chaffetz, who chairs the committee that oversees the city's laws, told reporters at a press conference on Monday. Since 1994, six states have allowed terminally ill, mentally competent adults to self-administer lethal medication prescribed by a doctor. All of those states, of course, are free to pass their own legislation, but all laws in the our nation's capital must be approved by Congress, where the district doesn't have a seat.
[polldaddy poll=9632677]